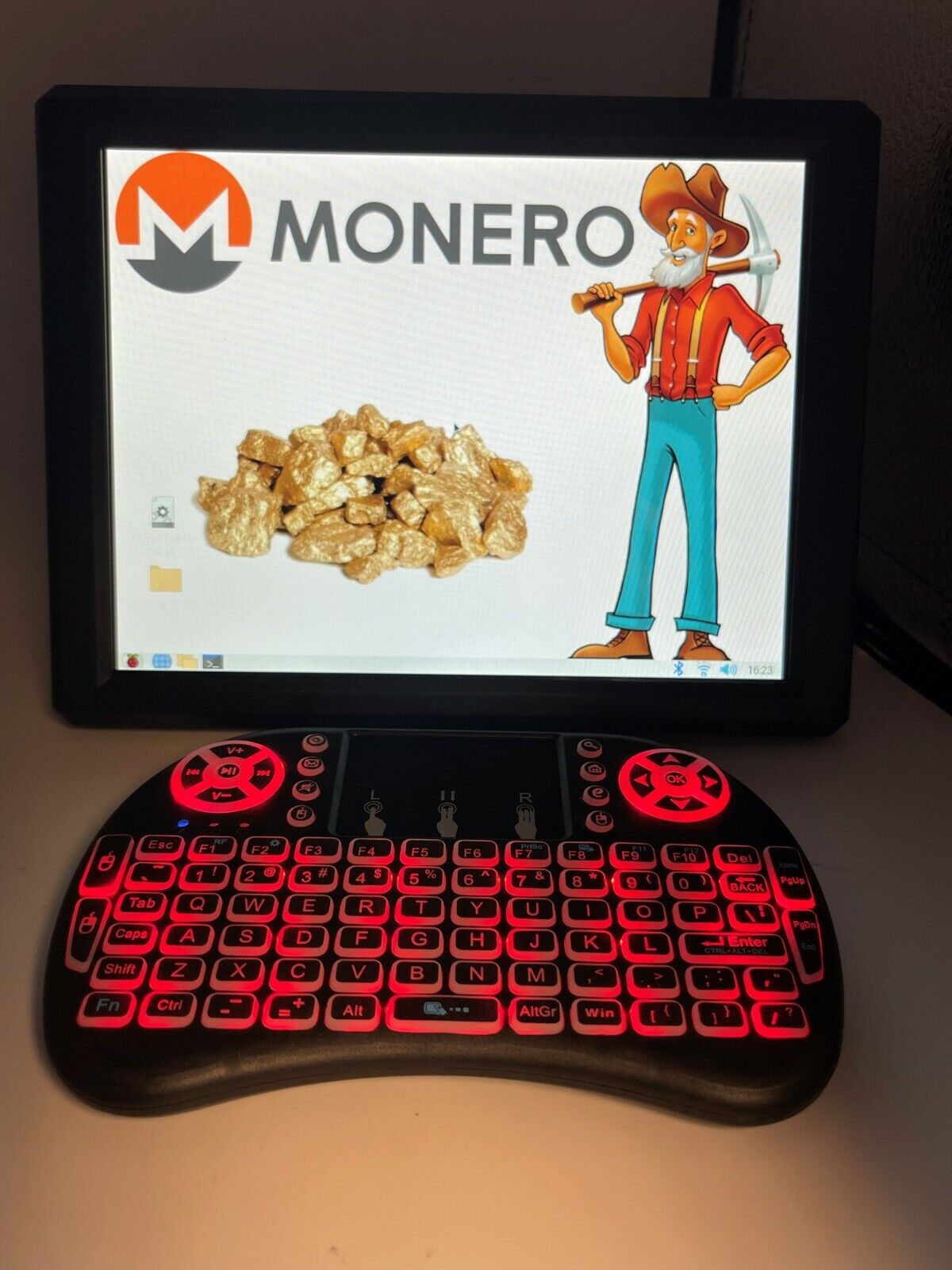 Price: 429.00 USD
Bitcoin Miner:
XMR Monero Miner – Self-Contained Mining Platform – Starter Rig CLM-XMR8
CoinHouse Mining is pleased to offer the CLM-XMR8 Series stand alone XMR Monero Miner.  This 100% self-contained unit, is ready to go out of the box.
We've created the ONLY self-contained miner on the market.   You do not need a monitor, keyboard or mouse.  All you need is basic WiFi and power.   
You can even run this off the grid with a hotspot and solar panel.   Take it to work, mine from your car during your commute to work, take it on vacation, or just leave it sitting on your desk.   We've totally eliminated the complexity of Monero Mining.
Our entry model, the CLM-XMR8 is based on proven technology configured for you, so that you can be up and running in minutes.   

From that point forward, 24 hours a day, 7 days a week your miner is mining for you.
Who Are We?
We are CoinHouse Mining, LLC.   We are a wholly owned subsidiary of CoinHouse Capital, LLC  an established player in the Cryto Currency market with over $19,000,000 in managed assets and growing daily.     We are also part of the All Keys Family of companies (www.allkeysfamily dot com).    
What you're getting from us is a REAL company, an ESTABLISHED company, a company with strong leadership that continues to lead in innovation.  We encourage all potential buyers of this product or any of our companies to do full diligence.   We have competitors who claim to be companies, trademarked and in reality, they are not and just here to make a quick buck.   We are solid.
Once a member of the CoinHouse Mining family, your mining rig is covered under 24×7 technical support.  Handled by our skilled technicians in Florida, Malta, India and Pakistan.  All English speaking and experts in our product line and mining.
You are also entitled to FREE software upgrades for the life of your product.   We release updates quarterly that include product enhancements.  
Finally, your hardware is warrantied for a full year.   In the event your unit fails, we cross ship a new unit to you.  How often do you hear something like that on eBay?    Never.   Because eBay is just one our sales outlet, part of being a REAL COMPANY.
Join over 700 other users as we welcome you to the CoinHouse Family.
The Financial Reality
This is an entry level mining machine.  It is not going to make you hundreds of dollars a month or even a year.    It is however a great entry level unit to learn about mining, understand how mining pools work and the prepare you for bigger and larger systems.    Everyone needs to start somewhere, this is ideal for the person who has heard all the hype about mining and wants to learn without spending thousands of dollars.
What's In The Box?
You Will Receive:
                         Coin House Capital CLM-XMR8 Series Miner with integrated 8″ Digital Display.
                         Bluetooth Wireless Keyboard / Mouse (Not necessary but added for your ease of use)
                         Owners Manual & Quick Setup Guide
The Legal Stuff…
Due to the nature of crypto currencies no returns are accepted.  With your purchase you acknowledge that this item is not returnable and hereby waive all eBay and PayPal buyer protection. 
We will ONLY ship to validated PayPal addresses and delivery will be SIGNATURE REQUIRED.     
Absolutely NO INTERNATIONAL ORDERS unless payment is made in Crypto.
All pictures, screen images, listing text and information here within are the sole property of Coinhouse Capital, LLC and can not be used or reproduced without our legal consent.   Any infringement of our intellectual property will be aggressively legally enforced.