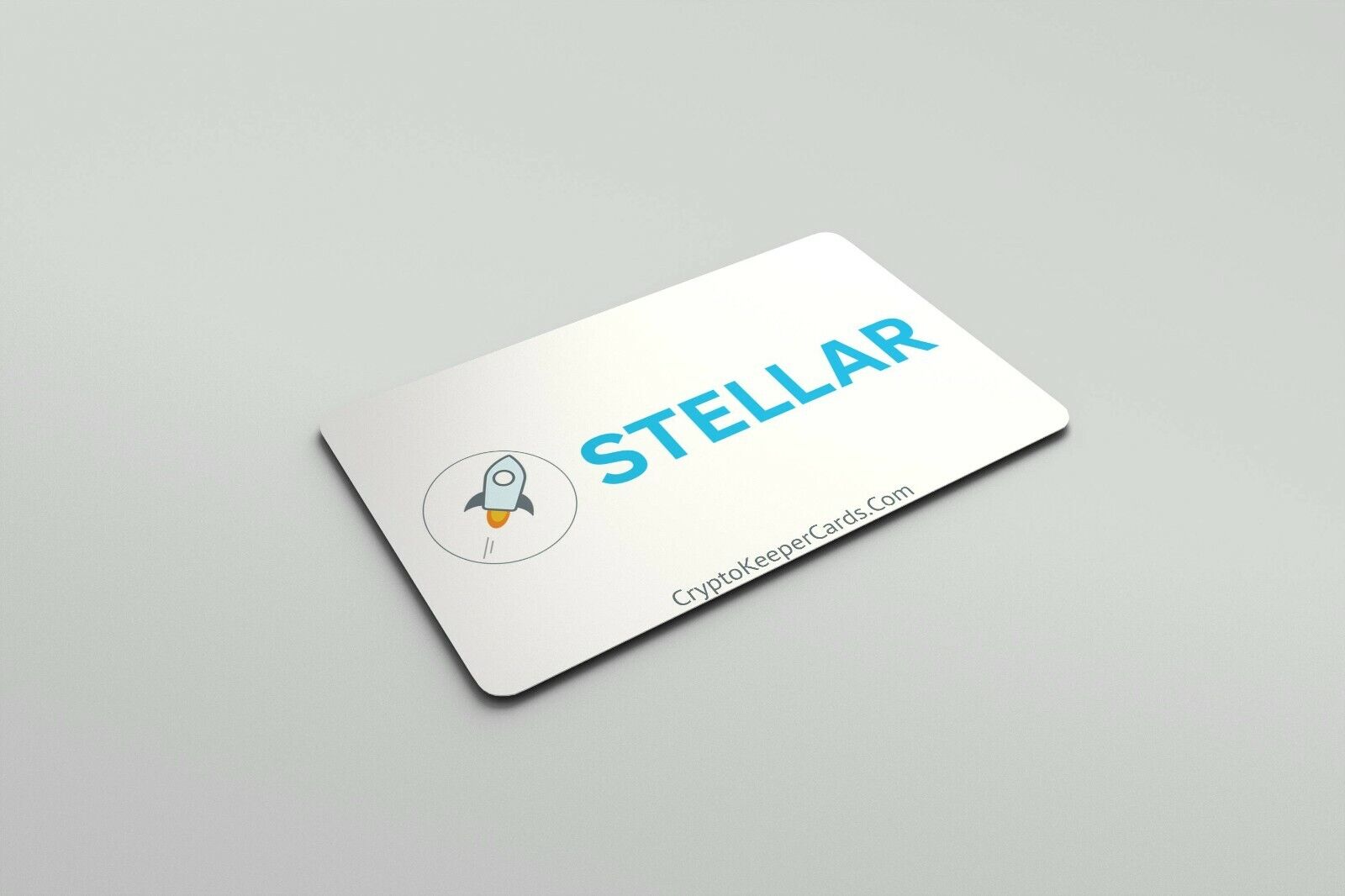 Price: 19.00 USD
Crypto Miner:
XLM Stellar Lumens – Physical Cryptocurrency Wallet – Crypto Wallet Gift Card
CryptoKeeper? "Personalized" Wallet Gift Cards are 'physical crypto'. 
They're a quick and convenient way to give cryptocurrency, and other blockchain assets to friends, family, and a great way to introduce people to the power of CryptoCurrency.
Each card has its own unique cryptocurrency wallet address, printed on the back in text with a QR code, plus your private key, hidden under a scratch-off panel. 
To use one, simply scan the code, deposit some crypto or tokens using your favorite wallet app, and give it to the lucky recipient. When they want to redeem it, they can scratch off the panel, and use their own wallet app to 'sweep' the funds into their newly created account.