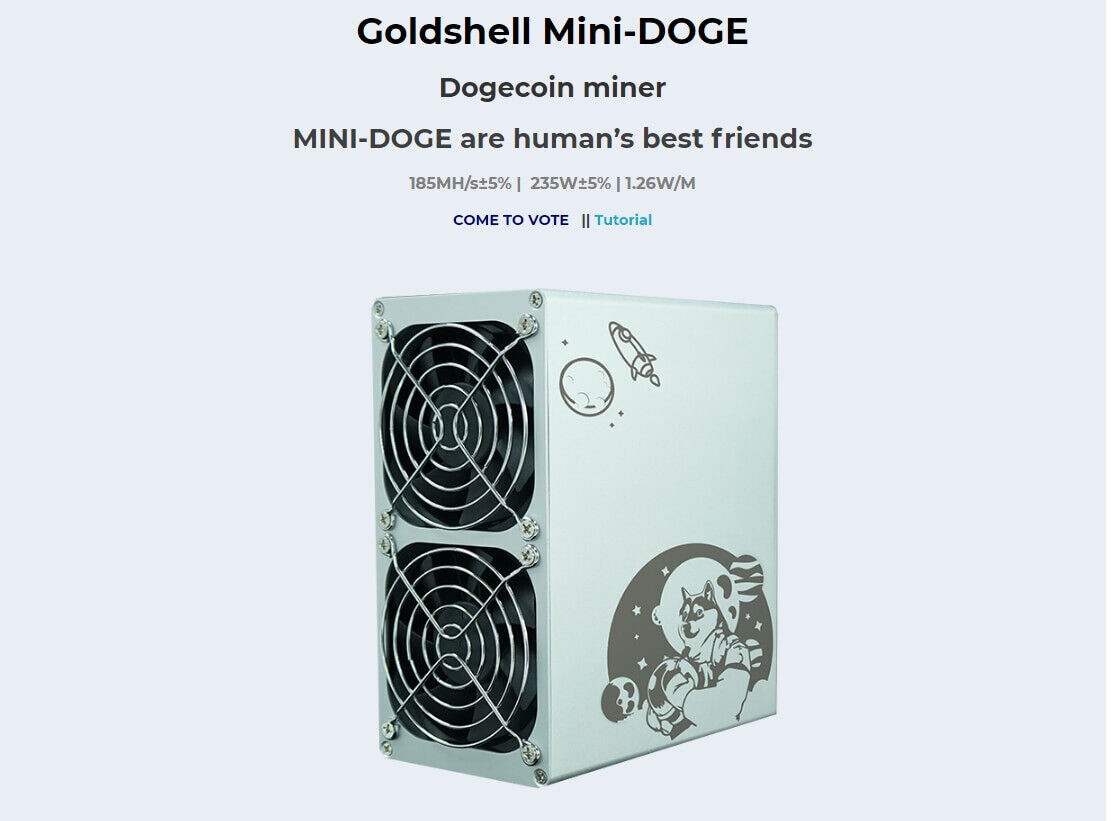 Price: 1,495.29 USD
Bitcoin Miner:
WiFi version Goldshell Mini DOGE 185M 235W Dogecoin LTC Miner Crypto Miner
1. WIFI Goldshell Mini Doge 185M      1 unit
2.    PSU                               1 unit
note:
The price of mining machines often varies according to such variables as the exchange rate, phantom currency prices, and network difficulty. Does not accept refund requests or returns.
After-sale service:
1.Due to special merchandise, no refunds or returns are accepted after delivery
2. Due to market fluctuations, product prices may be adjusted at any time after your purchase. We do not assume the obligation of prior notice and price compensation.
3. Used machine We guarantee power and power parameters, but the appearance is not guaranteed. Please consider before buying.