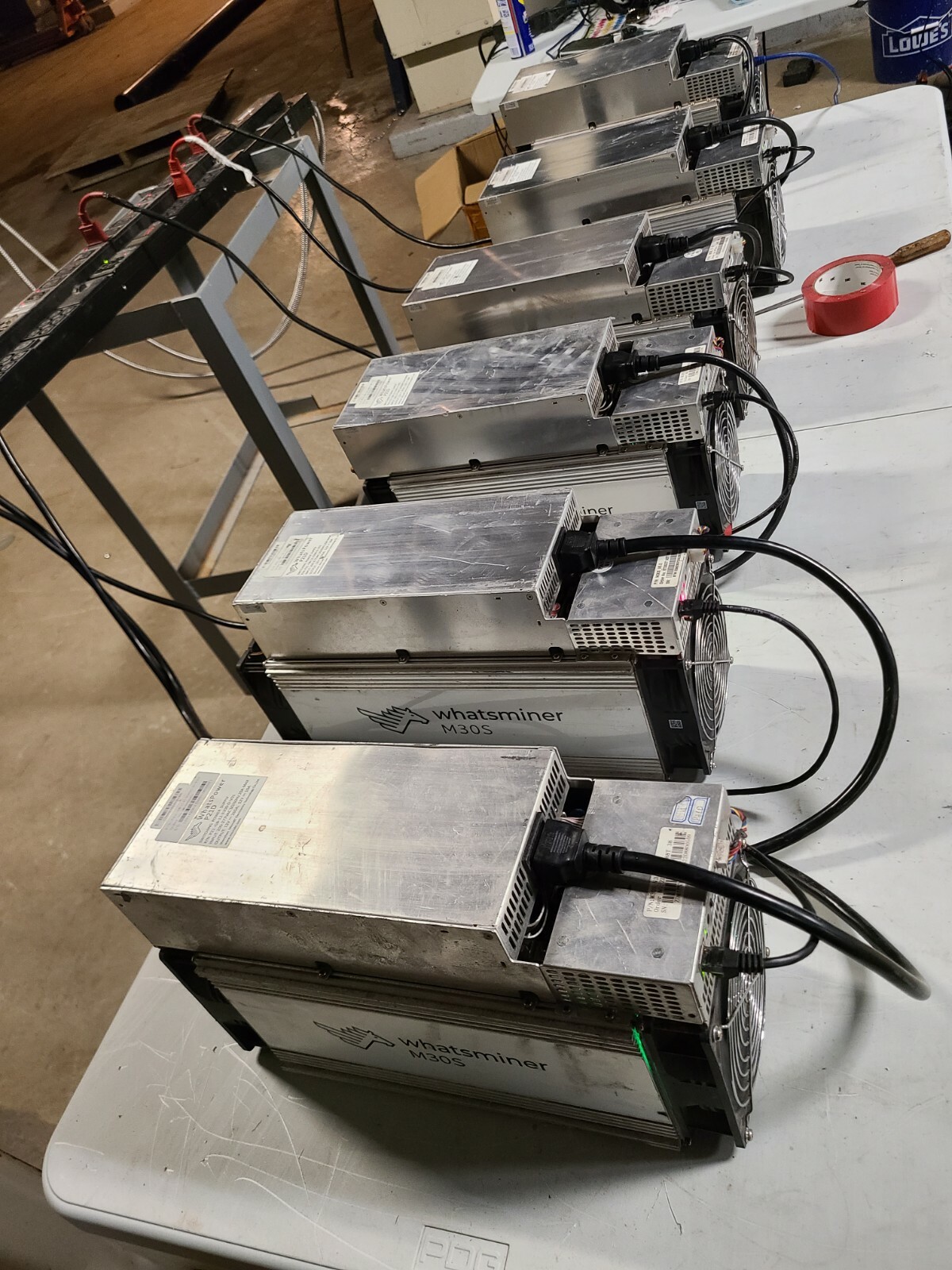 Price: 9,999.00 USD
Bitcoin Miner:
Whatsminer M30S 88-90TH Units Bitcoin miner cryptocurrency SHA-256
Whatsminer M30S 88-90TH Units.
You will receive a model from 88-90th ( hashing at 90+th)
These are used Units
They are all tested and lightly cleaned
They do have scuffs/scratches/dings
100% working and tested prior!!
These have custom firmware installed and are all hashing 90-94th
(No I can't supply the firmware, it is on the Units, if your capable of pulling it off its all yours)
It was purchased by previous owner (for a very large sum)
There is NO RETURNS !!!!!!!!
READ THIS!!!
There is NO RETURNS !!!!!!!!
WAY TO MANY SCAMMERS STEALING PARTS AND RETURNING THEM
Every unit sent is scanned with serial numbers, if altered in any way I will report it and open a case against you
If there is an apparent issue, I am a real person and will take care of it
These require 220volt or higher to work
(Amazing how many people buy these and try to plug into their 110v outlet….and then complain and try to return it…..)
!!This does not come with a cord!!
(Another customer complaint/return reason… I have no idea what your plugging this into, I don't know what receptacle you have in your wall or if your using a pdu …etc etc)
I have sold many many units here on ebay so buy with confidence
PLEASE LEAVE FEEDBACK WHEN YOU RECEIVE THE UNIT!!! AND YOU ARE HAPPY!!
EBAY HOLDS FUNDS ON LARGE PURCHASES AND LOOKS FOR FEEDBACK TO RELEASE FUNDS.
I am located on the east coast (MA and NY)
I have multiple units available PM if need more info
(Most people dont leave feedback)