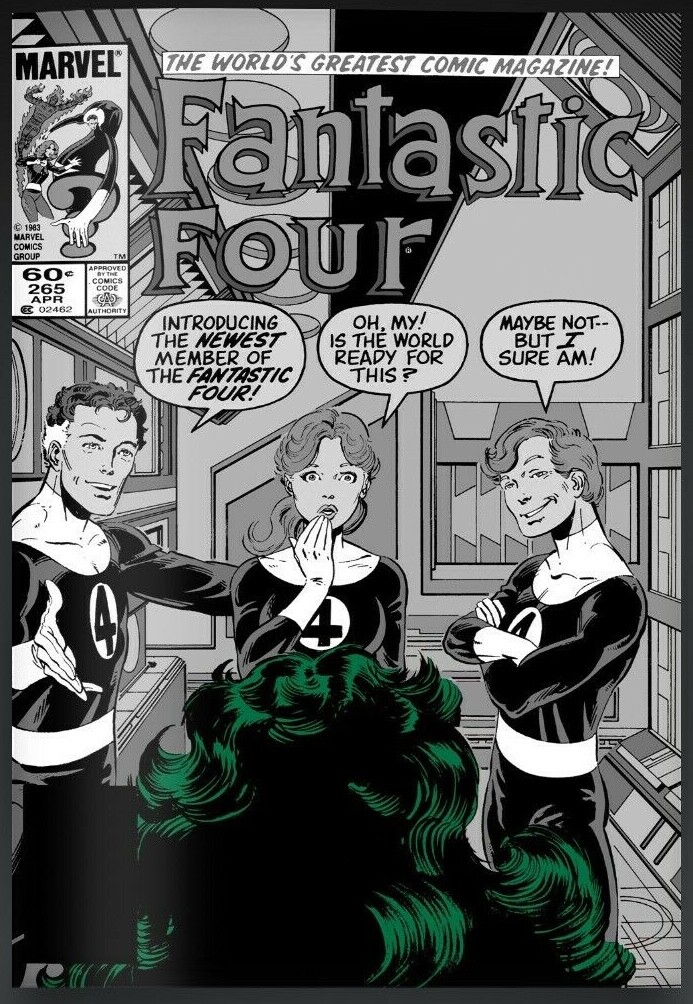 Price: 39.90 USD
NFT:
VeVe Nft Marvel Digital Comics — Fantastic Four #265 Fully readable UNCOMMON




VeVe Nft Marvel Digital Comics — Fantastic Four #265 Fully readable UNCOMMON
Fantastic Four #265 
UNCOMMON — Vintage Variant: 2,250
The Fantastic Four welcome She-Hulk as its newest member, replacing The Thing! Meanwhile, Trapster roams the Baxter Building…but will he find what he's looking for?
This Super Limited Edition release includes VeVe-Exclusive Rare and Ultra Rare covers by Sergio Davila and Jesus Aburtov.
Drop Date: 4 March 2022, 8 AM PT
Veve Comic info
VeVe Comic E-Reader
With VeVe digital comics, you don't get just the cover — you are buying the full comic, ready to read with VeVe's built-in E-Reader, so you can read the digital comic right after it has been delivered to your Collection!
To read a digital comic, you only need to simply tap the comic cover in your collection. You can then tap on the left or right of the screen to navigate through the pages, and double-tap in the center of the screen to zoom in/out, and then drag the zoomed-in page with your finger, for an easier reading experience. If you want to zoom in further, you can pinch with two fingers.
The E-Reader will also remember the last page read, and when returning to the digital comic, will jump to the last page so you can continue from where you left off.
NFT info
This is a Digital NFT Art item, not a physical item. You will need a VeVe Account and VeVe App to receive this NFT.  Once you have purchased this item please message me a screenshot of your VeVe account and QR Code so I can send you this digital collectible to your VeVe account.  
1.) You must have a VeVe account and VeVe App installed to purchase this item.
2.) After payment is made please send me your VeVe QR Code along with your VeVe username for verification.
I will record the transfer for security.
3.) I will transfer the NFT(s) to you via VeVe's app with confirmation.