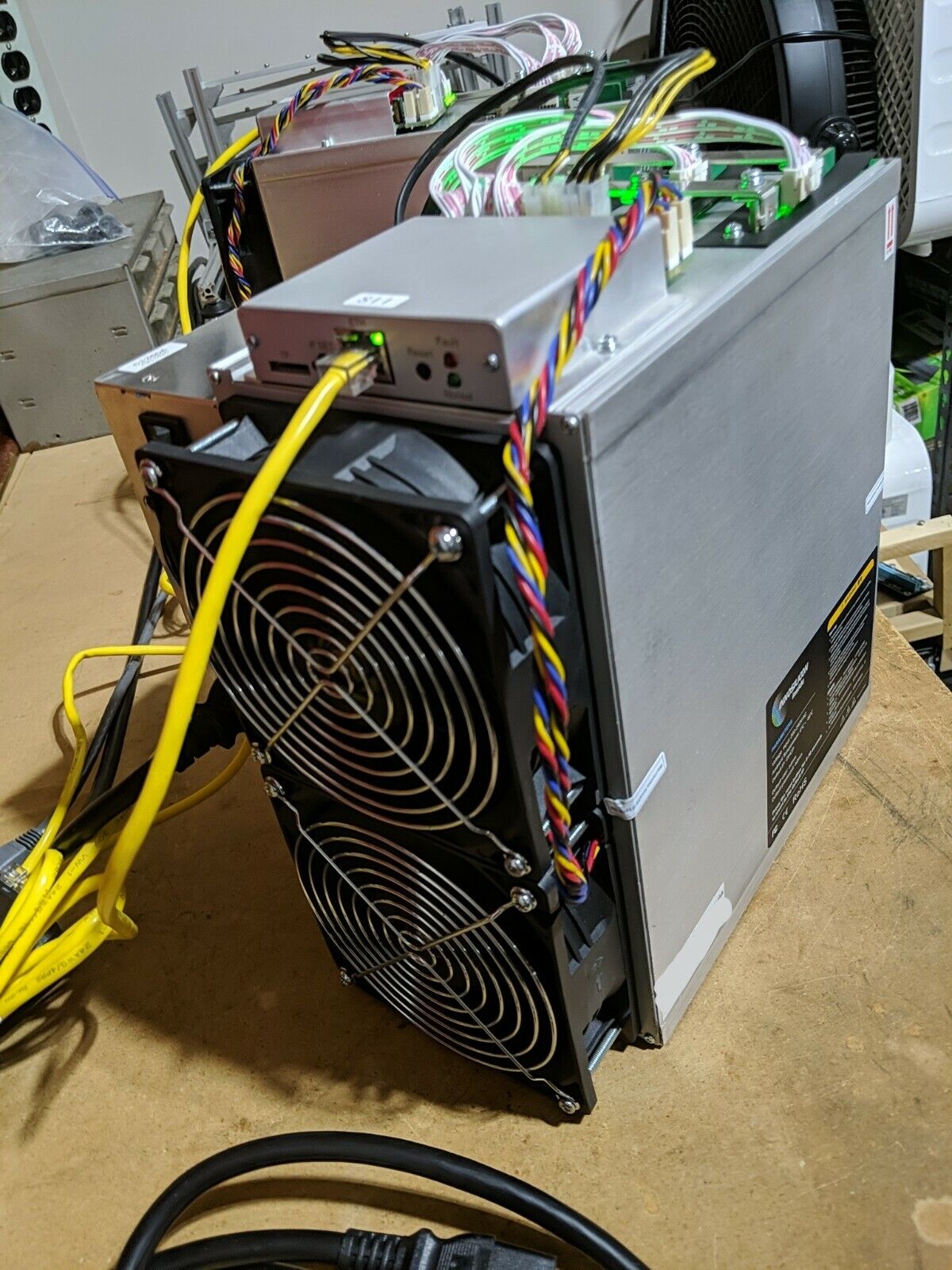 Price: 1,560.00 USD
Bitcoin Miner:
T2TH Innosilicon 29TH Bitcoin Miner ASIC USA SHIPPING FROM OHIO NO CUSTOMS
USED Innosilicon T2TH Turbo 29th 2200w SHA256 Bitcoin USA. Condition is "Used".
Does NOT come with power cord!
THIS NEEDS 200-240v power, just like an electric range or electric dryer. The connector on the back of the machine looks like a computer power port, but if you plug in 110v to this, it will not work and will possibly get shorted out and ruined. Please ensure you have capacity to run 200-240v to this machine! It will pull around 10 amps in performance mode to get 29th, or about 6.5 amps in efficiency mode and achieve about 21.5th. In efficiency mode, the fans run quiet enough that I can put these in my home (to make use of the heat) and it is not bothersome.
I purchased a lot of these, and one of my locations to run them did not work out, so I am downsizing to my home-mining setup only, and don't have enough room in the panel to run every unit I have. So I am selling some units. I have multiple listings, and once enough of them sell, I am cancelling the remaining listings and keeping those units.
Shipping will be from Ohio. Please beware of the 'ships from China' sellers. I bought ASICS from China and it took 41 days from the time I paid until the day it got delivered. I also got hit with a 25% tariff that customs required to be paid within 6 days or they would return the item to the sender! Buy from the USA and get your unit in a few days and avoid the 25% customs markup!
I apologize for no returns, but since I cannot host any more in my own home, I can't accept returns. I am selling these to downsize. They work 100%, I just need less of them.