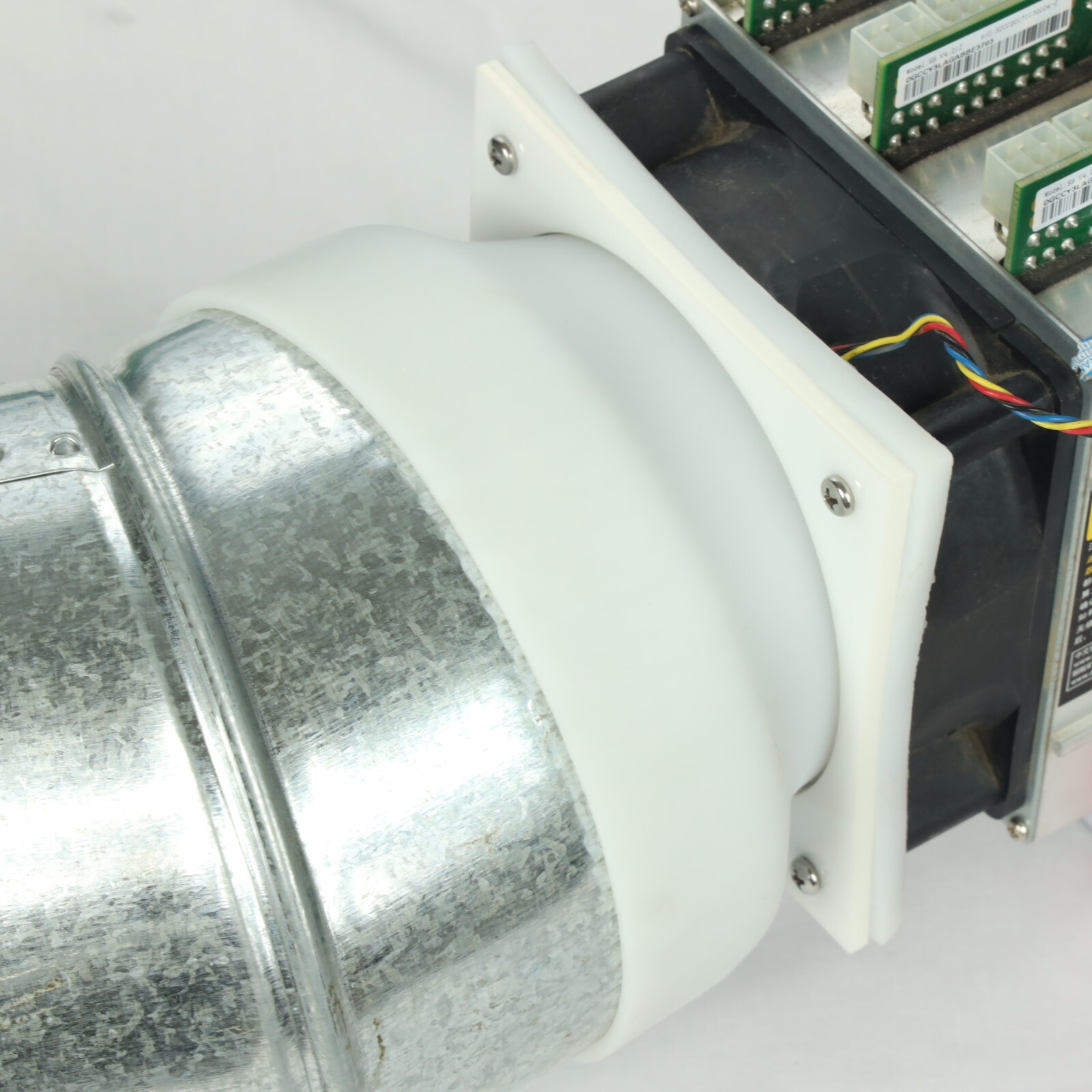 Price: 21.99 USD
Bitcoin Miner:
Silicone Bitmain Antminer S9 Shroud & Gasket Bitcoin Miner Noise Reduction Duct
Made in USA
No 3D printed part ! all parts are injected, laser cut, or professionally machined
High quality silicone shroud, used to connect exhaust porting to the miner for noise reduction and letting the heat out 
High temperature injected silicone part does not deform under heat exposure. So it will not miss its mechanical stability like many other 3D printed parts.  
The flexibility of the silicone helps to minimize the mechanical vibration transfer and provides almost a perfect sealing to avoid heat and noise leakage. 
No need for any extra gasket, this part behaves as a gasket and shroud at the same time.
It fits 4″, 5″, and 6″ exhaust pipes. For 6″ pipes, no need for any clamp or zip tie, thanks to the silicone material stretch properties, it grabs the 6″ pipes and ducts very tight. For 5″ and 4″ ducts, you will need to zip tie it or use appropriate clamp or tape.
This listing is for 1 silicone shroud, made in the USA + 1 Laser Cut Acrylic washer/holder + 4 screws , shipped from USA
We also offer Silicone shrouds for Double Fan Miners such as S19 S17 S15 S11 DR5 T15 T17 Z9 Z11 ,… Please check other listings in our Ebay store