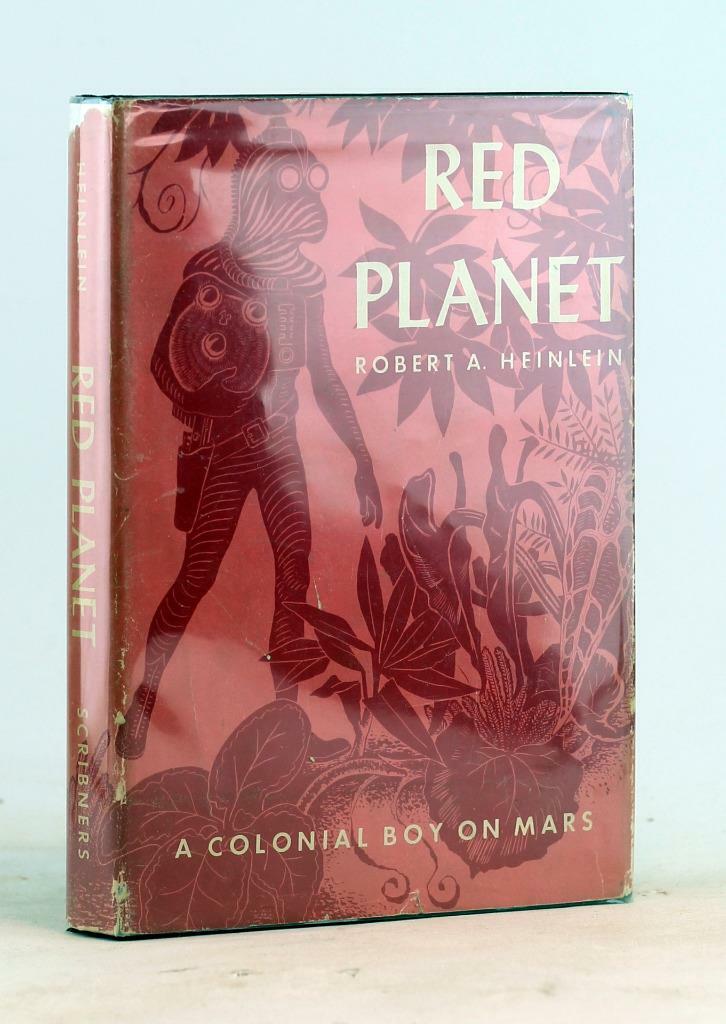 Price: 250.00 USD
Bitcoin Miner:
Robert Heinlein 1957 Red Planet A Colonial Boy on Mars Clifford Geary HC w/DJ
Hardcover. 8vo. Charles Scribner's Sons, New York, 1957. 211 pgs. Later Printing.
Clifford Geary DJ has light shelf-wear present to the DJ extremities. Bound in  cloth with titles present to the spine. Boards have light wear present to the extremities of the boards. No ownership marks present. Text is clean and free of marks. Binding tight and solid
"The most thrilling and tingling kind of science fiction story."—Kirkus Reviews
"Heinlein found his true direction…. The Martian setting is logically constructed and rich in convincing detail [while] the characters are engaging and the action develops naturally."—Jack Williamson
Marking the first appearance of the Martian elder race that played such a prominent role in Stranger in a Strange Land, Robert A. Heinlein's iconic Red Planet tells the story of Jim Marlowe and Frank Sutton's journey to the Lowe Academy boarding school on Mars, and the discoveries they make there that could impact the future of their entire colony.
While on their way to the prestigious school, Jim and Frank, along with Jim's volleyball-sized native pet, Willis the Bouncer, meets one of the sentient Martians, Gekko, when they wander into forbidden territory. Joining in a ritual called "growing together" and sharing water with the three-legged Martian, making them "water friends," the boy's eyes are opened to the wonders of the planet they call home and are curious about how protective the Martians are over Willis, who chooses to stay with Jim, despite the gentle urgings of the larger aliens.
Finally enrolled in school, Jim's independent nature and impulsive tendency to speak his mind gets him into trouble with the authoritarian headmaster, Mr. Howe, who confiscates Willis, claiming it is against school rules to have pets. When the boys go to rescue him, they get more than they are bargained for when the little Bouncer's eidetic memory for sounds—which he can accurately reproduce like a recording—reveals the colonial administrator of Mars' nefarious plan for the colony, which he overheard during his confinement.
The implications of this newfound knowledge, as well as their need to protect Willis from the unscrupulous Mr. Howe, prompt the boys to run away from school, to warn their parents and the rest of their colony. What they encounter along the way not only has them questioning everything they know, about Willis and the mysterious Martian race, but the ramifications of their actions are more profound in this edition of Red Planet, which has restored the ending Robert A. Heinlein had originally intended to be published.