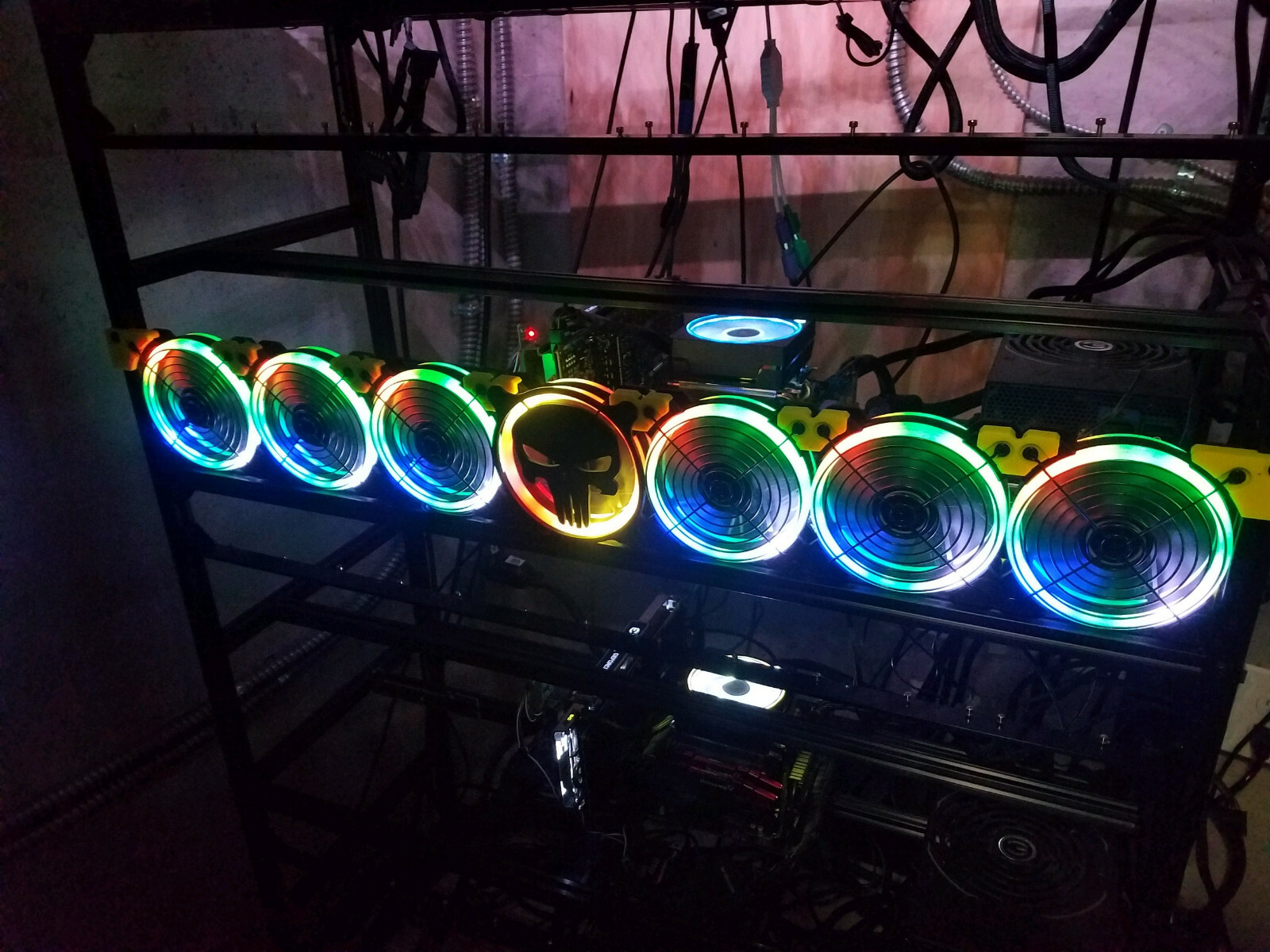 Price: 199.95 USD
Bitcoin Miner:
RGB 7 FAN KIT ASSEMBLY FOR GPU MINING RIG – INCLUDES 7 RGB FANS & RF CONTROLER
This listing is for the optional 7 fan kit assembly service and includes quantity 7 RGB addressable case cooling fans and two wireless RF controllers.  This is an add-on product and assembly service to buyers who may also be purchasing a GPU Bitcoin or cryptocurrency mining rig from me.
Your fan kit will be fully assembled and ready for you to mount to your GPU mining rig frame.  The fan lighting may be turned off or on, and you can control the color of the fans, which can be a solid color of your choice, or it can be rotating or various select-able patterns.  This adds an impressive lighting option to your rig and also helps move air across the rig for enhanced cooling.

Due to supply chain logistics, rapid design changes and new styles, the look of the fans and controller may vary from the pictures.  Some designs are heavier on the ring lighting, and some heavier on the hub lighting, but all are similar in look and capability.  I offer no hassle returns in case you are not completely satisfied.  Thanks for your understanding.

Note the custom BitPunisher central fan cover shown in some pictures is not included but may be available separately along with many other fan cover designs.  Please inquire.

(If you did not buy a GPU rig from me, but would like these fans and assembly service, you must first send me your mining rig frame fan kit which includes 7 fan covers and corresponding plastic corner brackets and screws.  Please inquire.)
Note I also sell 5-packs of RGB fans separately in case you prefer to buy the fans only and assembly this yourself.