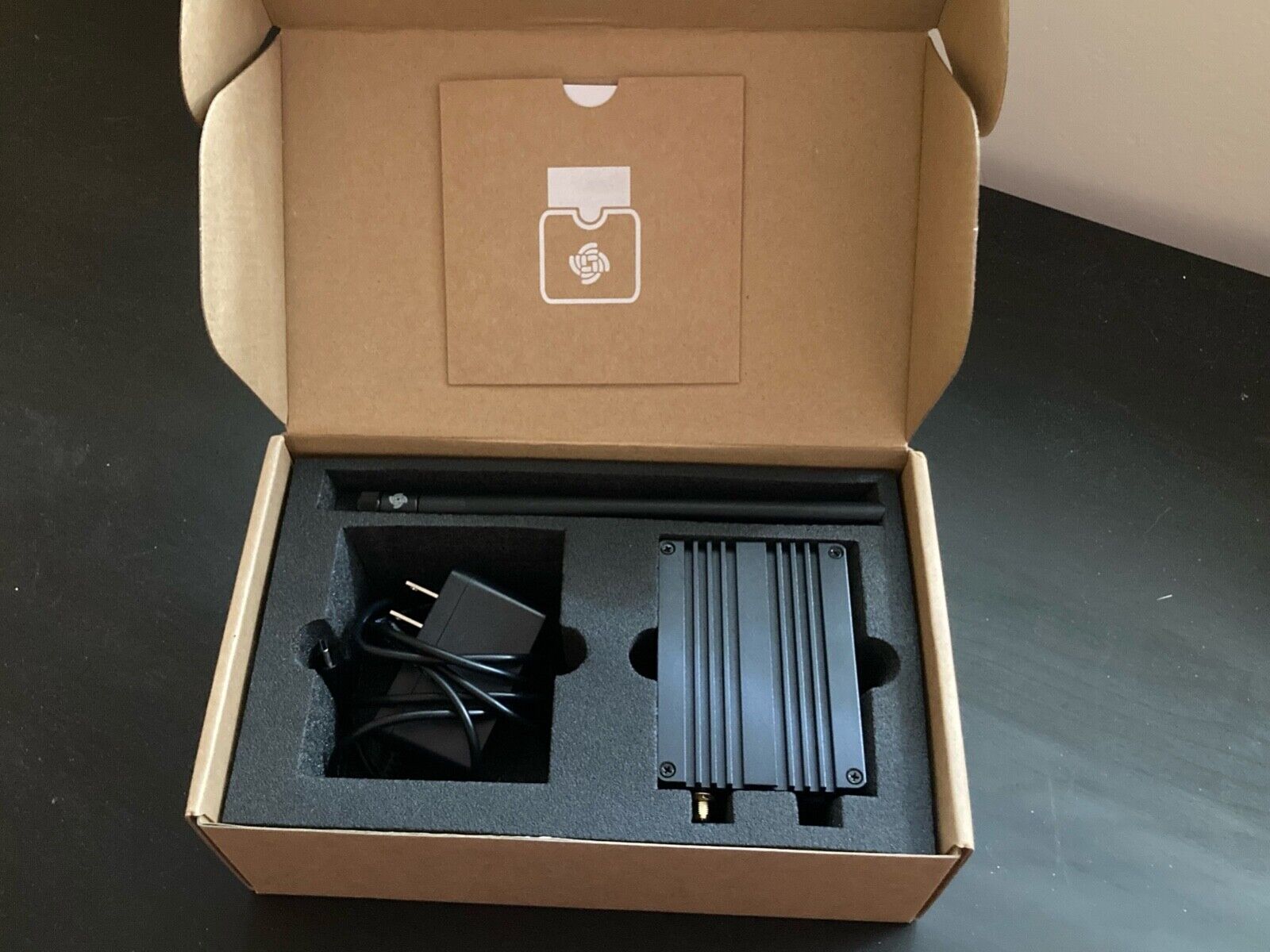 Price: 449.00 USD
Bitcoin Miner:
RAK V2 Helium Hotspot Miner – US/CAN – 915 MhZ – In Hand, Ready To Ship




I ran this hotspot for 3 months. It's been offline for the past 2 months, ever since I moved it from it's previous location. 
Selling because my area is overcrowded and I don't have the time to go through the process of relocating 
Hotspot name: Deep Garnet Walrus
All components (wall plug, og
antenna
, box, etc) are included and fully functional.
I've also included an extra 4 DBI indoor
antenna
from Rokland that I bought for $53 & used with it. 
(Rokland
Antenna
: https://store.rokland.com/collections/802-11ah-wi-fi-halow/products/4-dbi-
helium
-hotspot-fiberglass-indoor-
antenna
-kit-with-rak-magnet-base-6-5-feet-lmr-200-cable-fits-rak-
bobcat
-nebra ) 
Will ship within 48 hours of receiving payment + Immediately be in contact to transfer ownership 🙂