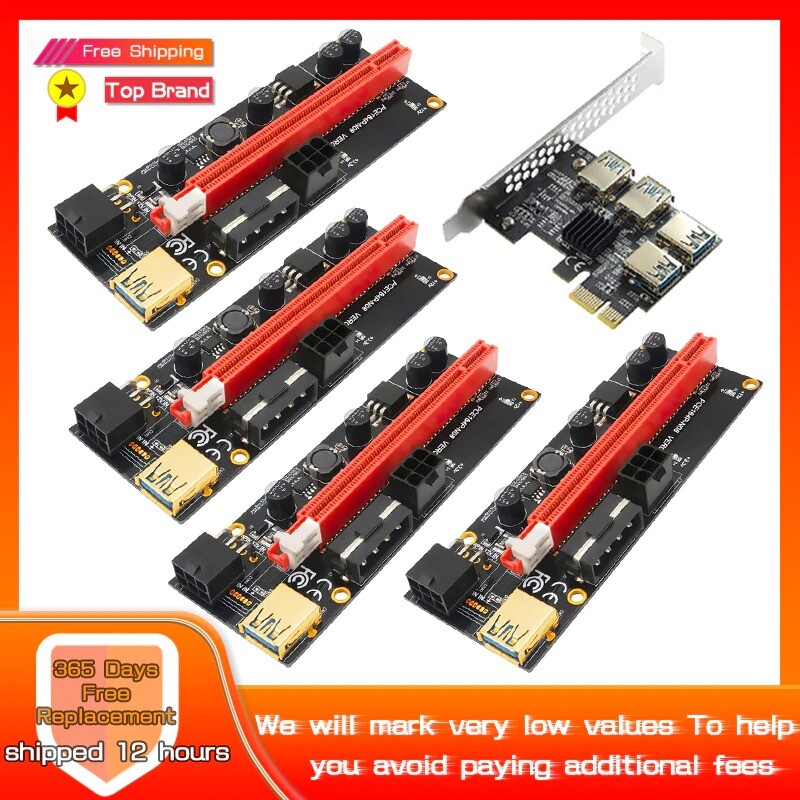 Price: 52.99 USD
Bitcoin Miner:
PCI-E Express 1x to 16x Riser 009S Card Adapter PCIE BTC Bitcoin Miner Mining
We will mark very low values
To avoid extra costs for buyersTXT Please rest assured to buy
Product name:
PCI-E one-to-four expansion card
Model: PCE4USB-A01
Bus interface: PCI-E X1 (compatible with X4, X8, X16/graphics interface) Number of interfaces: PCIE_USB interface*4
Silver gold USB interface is shipped randomly
Product size: 120mm*55mm75mm
Packing size: 125mm*105mm25mm
Product weight: 70g
System support: DOS, LINUX, WINXP, WIN7, WIN8, WIN10, etc.
Features
1. Effectively solve the insufficient PCI-E interface of the motherboard, and one interface can be expanded to 4;
2. Adopting a plug-in board design, it can be directly connected to the motherboard interface without an extension cable, and it can be fixed to the chassis, the stability and reliability are greatly improved!
3. The main control board adopts the PCI-E interface for direct power supply, no external power cord is required, so that the main control board power is not interfered by the outside world, and the stability is higher!
4. Reduce the number of adapters and adapter cables. One wire goes directly to the interface, effectively reducing interface interference and wire loss, ensuring data reliability, and improving work efficiency!
5. The USB connector is gold-plated, which reduces interference between interfaces and enhances data integrity.
packing list
card 4pcs Riser 009S
1 * PCI-E 1×4 Adapter card
4 * PCI-E 16X riser board
4 * PCI-E 1X adapter card
4 * SATA 15-pin to 6-pin power cable
4 * USB 3.0 cable
Precautions:
1. Because WINDOWS limits the number of graphics cards, only 8 cards can be recognized under WIN10, and only 6 graphics cards can be recognized under WIN7, and a modified graphics card driver must be used. Try to use the same type of graphics card on a motherboard.