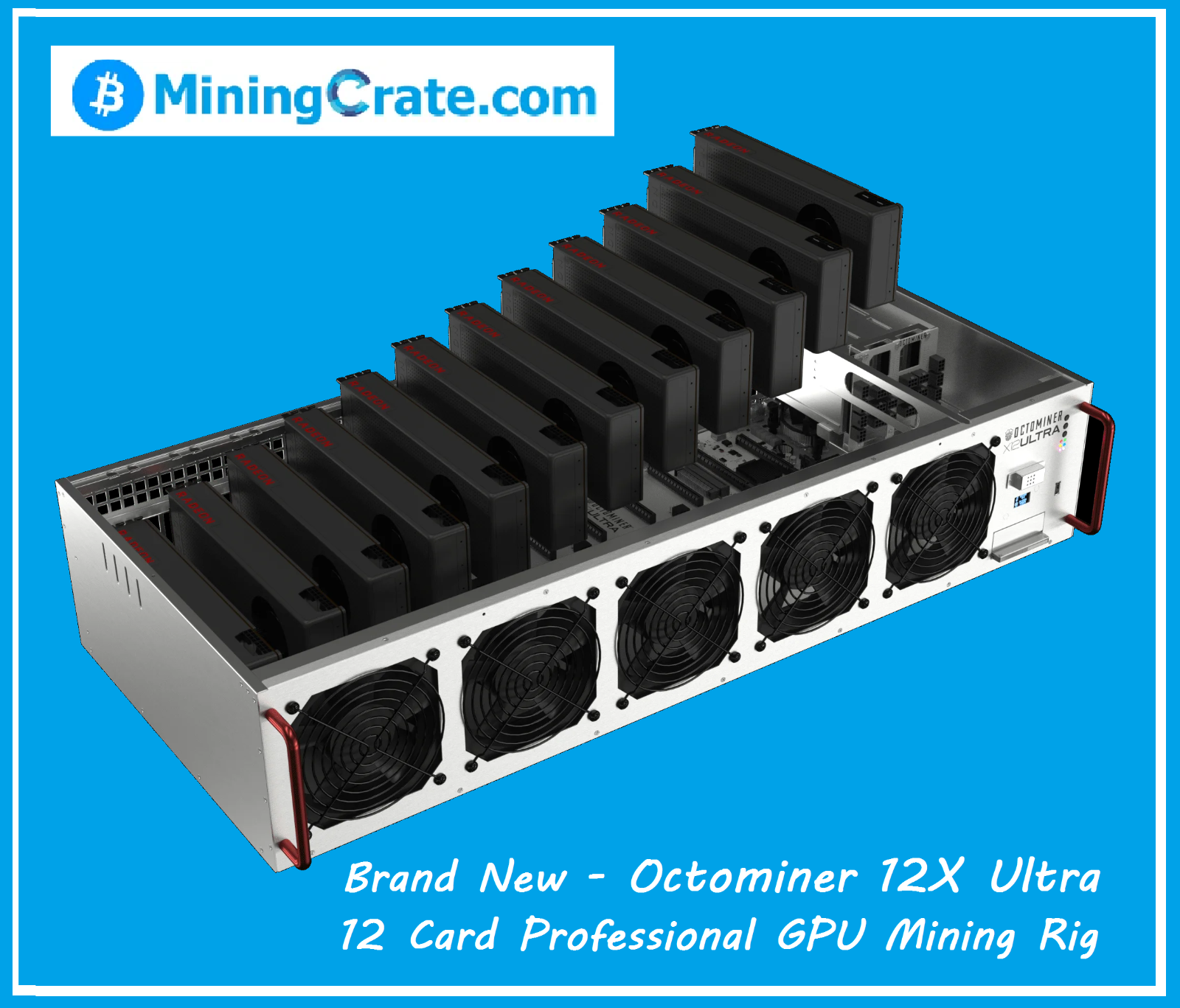 Price: 1,999.00 USD
Bitcoin Miner:
Octominer 12x ULTRA – 12 card 3600watt Smart GPU Mining Case Rig – USA IN STOCK
OCTOMINER X12 ULTRA is a scalable mining rig suitable for large scale blockchain
deployment. OCTOMINER X12 ULTRA allows for both environmental and system information
monitoring for better control and optimization.
High quality materials offer reliability and efficiency, offering profits through good power usage
and high uptime.
OCTOMINER X12 ULTRA comes with spec:
G3900 2.8GHz, 4GB, 30GB, 2250w
G3900 2.8GHz, 8GB, 60GB, 3600w
G3900 2.8GHz, 8GB, 60GB, 4200W