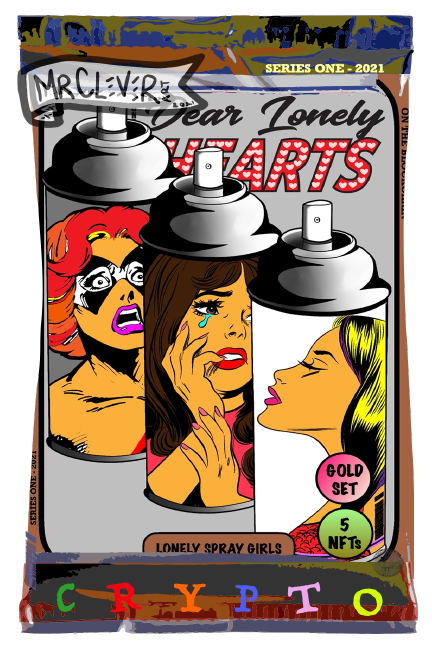 Price: 12.00 USD
NFT:
NFT Wax Mr Clever Art Street Art Gold Series #1 Hobby Pack 5 Pre Minted NFTs
Title: Gold Genesis Series #1 Digital NFTs Pre-Minted Pack 
Artist: Mr Clever Art
Specs:  NFTs Digital Trading Card Pre-Minted Pack Contains 5 Digital NFT Street Art Gold Genesis Trading Cards
Pack Edition Number: 134 / 1300
Year: 2021
(The Gold Genesis Series #1 Pre-Minted Packs Allows For The Base Set Blends of Cards Numbers 1-100 and is The Only Way To Collect The Base Set Cards Numbered 1-100 Aside From Secondary NFT Marketplaces)
This is a Digital NFT/Asset.You must have a WAX Wallet account in order to receive this NFT. 
Please Include Your Wax Wallet Name either in the check out section or by sending a message, after purchase.
Signing up for a WAX Wallet is free, secure, takes about 30 seconds and only requires your email.
 Go to https://wallet.wax.io/ to sign up if you don't already have an account.