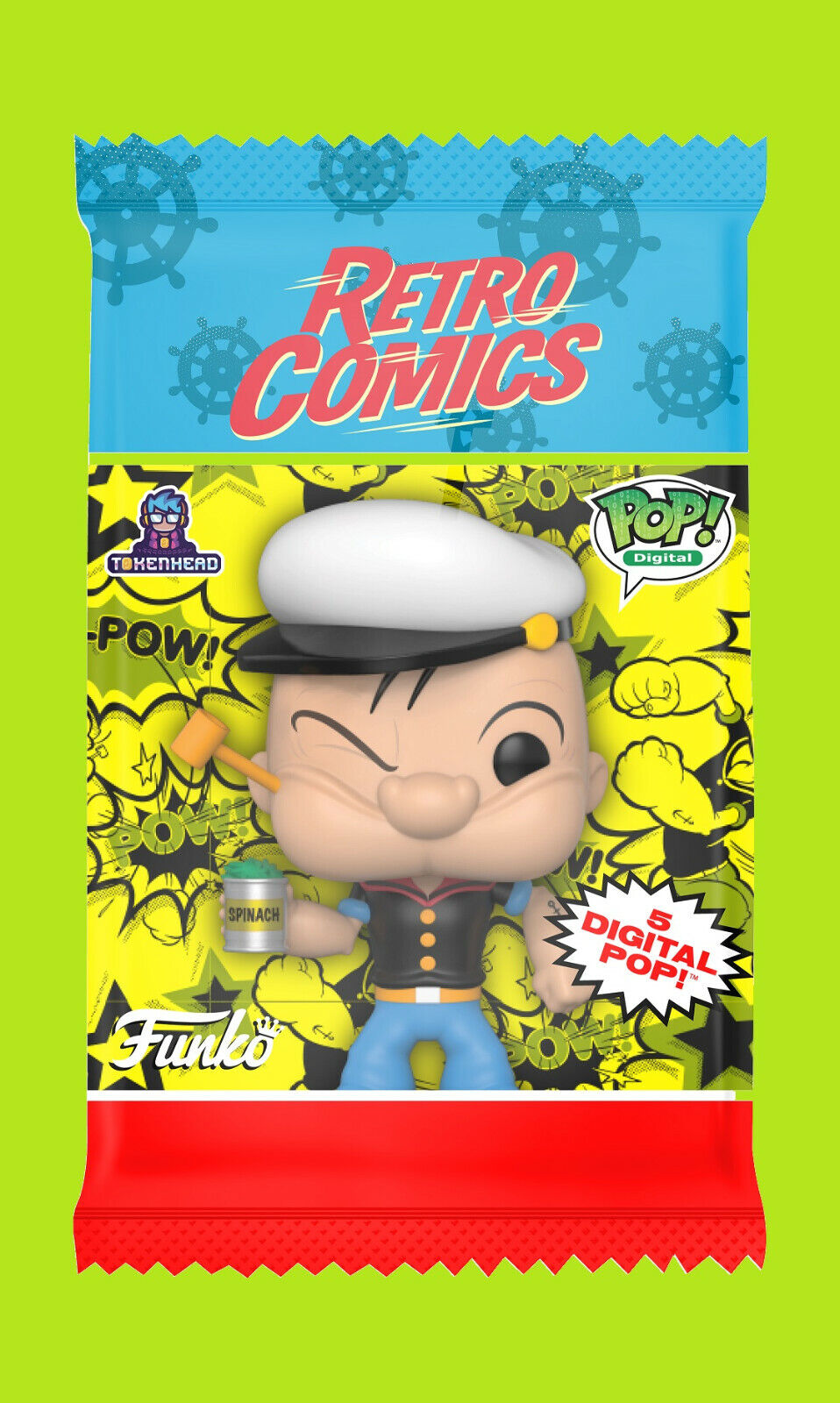 Price: 16.00 USD
NFT:
NFT 2022 Funko Retro Comics Series 1 – Standard Pack (5 Digital NFTs) – Popeye
2022  Funko Retro Comics Series 1 Digital Pop!

5 NFT's per pack

• Common: 49.01%
• Uncommon: 27%
• Rare: 14%
• Epic: 8%
• Legendary (with physical redemption): 1.58%
• Grail (with physical redemption): 0.42% Bonus Digital Pop!
• 1 of 1: 0.0125%
• Series Coin: 10%
Unpack URL: https://droppp.io
Release Date: January 18, 2022
This listing is for non fungible token (NFT), in other words this is a digital collectable on the Blockchain.  This is not a physical item, only a digital asset that will be sent to you. 

Please note though you will need a Droppp account to open this pack.  

To setup a droppp account visit https://droppp.io
To get a custom Droppp Address, it will cost $4.99.
If you just want to hold the pack and not open it, then you only need a Wax account.

WAX wallets (https://wallet.wax.io/) are free and are used to store your NFT's.
 
When purchasing, please add a note with your Droppp or WAX wallet address. 

This is a non-refundable and irreversible since it will be recorded on the WAX blockchain.

What is a Funko Digital Pop!?
Funko Digital Pop! are non-fungible tokens, or NFTS, in the form of digital collectibles featuring Funko's unique stylized figures.