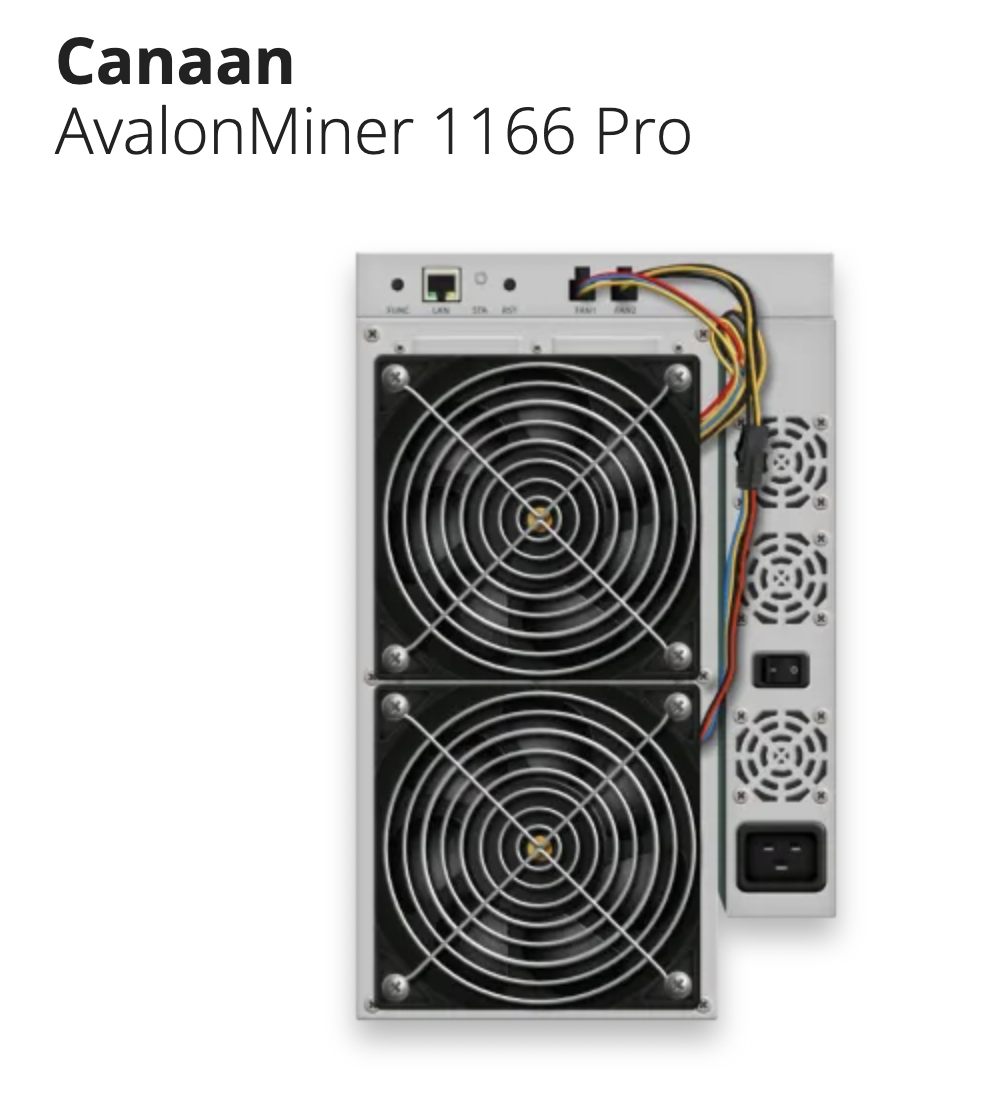 Price: 7,699.00 USD
Bitcoin Miner:
New Canaan Avalon 1166 Pro 81TH 3400W ASIC BTC Bitcoin Miner Free Shipping
Welcome to Keyesminer mall
Because of the particularity of the product, once the product is sold, it will not be returned or replaced
Our store has undergone strict tests before the products are sent out to ensure that the data and performance of the products remain superior.
If you buy the product, you agree with the policy of "no return, no exchange". Please purchase carefully
If you have any questions, please feel free to contact us so that we can provide you with the best service."
Model AvalonMiner 1166 Pro from Canaan mining SHA-256 algorithm with a maximum hashrate of 81Th/s for a power consumption of 3400W.
Parameters
Hashrate81TH/s, -3%~+3%
Power Consumption3400W, -5%~+8%@Wall-Plug
Power Efficiency42J/TH, -5%~+5%@25℃
Coolin4 x 12038 FANs
Operating Temperature-5℃~35℃
Nosie75dB(Max)
Net Dimensions331mm x 195mm x 292mm
Net Weight12.8kg
Gross Dimensions420mm x 290mm x 395mm
Gross Weight14.1kg