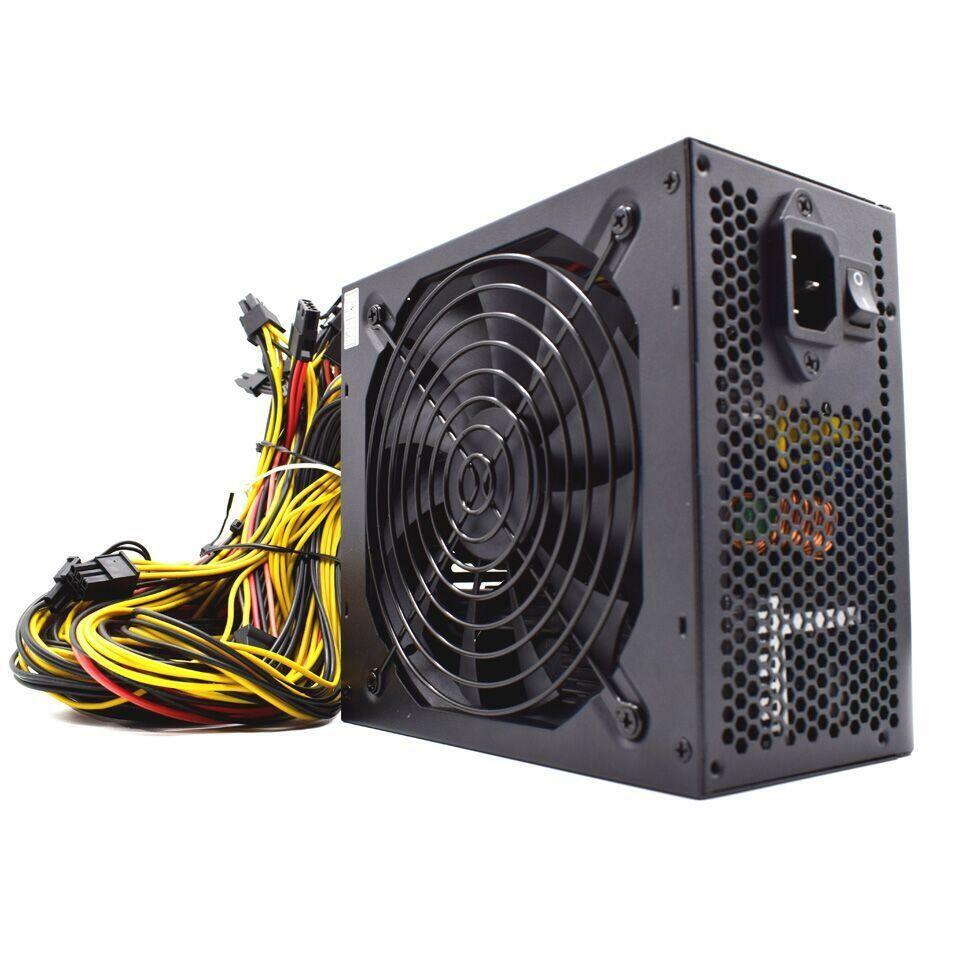 Price: 188.89 USD
Crypto Miner:
Modular Mining Power Supply 2000W PSU for 8 Graphics GPU ETH Rig Ethereum Miner
Attention Russian buyers.
Be sure to fill in the correct tax number.
If the tax number is incorrect, the package will be returned
Price better, Quantity more, strong factory support for buyer.
if you need 90V-120V power supply, please contact us. we can provide Customized power supply with 110V-240V
if you need 1800W 2000W 2600W 3300W  mining power supply, please feel free to contact us.
1. The shipping address & Receiver Tel number can't change anymore when order shipping done. please make sure provide correct shipping address & Tel number when place order.
2. DHL/FEDEX/UPS may charge extra service delivery cost for some remote cities or area. the service cost charged by logistic company. we will send you messages or call you if your address belongs to remote area in DHL/FEDEX/UPS system, please check messages or answer calls please.
3.The shipping cost doesn't not cover tax or duty fee, as different country with different import policy, for more info. about import tax /duty fee, please check with your country goverment customs agent.
4.If the order may destoryed by problems below, the lost paid by the buyer.
a.  TAX/DUTY rejected by the buyer, cause customs clearness failure
b. Tel number incorrect, shipping address incorrect, can't reach out the buyer.
5.we  ship the order same day when order done.
6. UPS/DHL/FEDEX delivery time 8-15 days
7. standard shipping delivery time 30-60 days
8. cainiao heavy package shipping delivery time 60-90 days
Please select UPS DHL for federal delivery
The time limit is guaranteed
Features:
The power supply is 2000W conversion efficiency of 95+
Support graphics card 8, video card 6+2pin 16
Gold medal stability is strong
Gifts: power line 1:1 distribution
1. Mainboard: 24Pin
2. CPU: 4+4Pin
3. GPU: 6+2Pin * 16
4. IDE:5
5. SATA: 6 Port
6. 1.2m European line
Voltage :     160v-240v    50Hz
DC OUTPUT:  12V—150A   MAX
Specification:
Name:Mine Chassis Power Supply
volta   ge : 160v-240v
Specifications
Color:black
PFC Type:active PFC
Power: max power 2000W
Appropriate Type:server MINING machine
Features:
-The output of the product is rated at 1800W to ensure the stability of the power supply.
-Packaging thickness of 2CM of cotton, effectively reduce the logistics process damage!
-Product material is strong, durable, to prevent wear.
-18 AWG copper output line, the output interface is rich.
Package Included:
1 x Power Supply