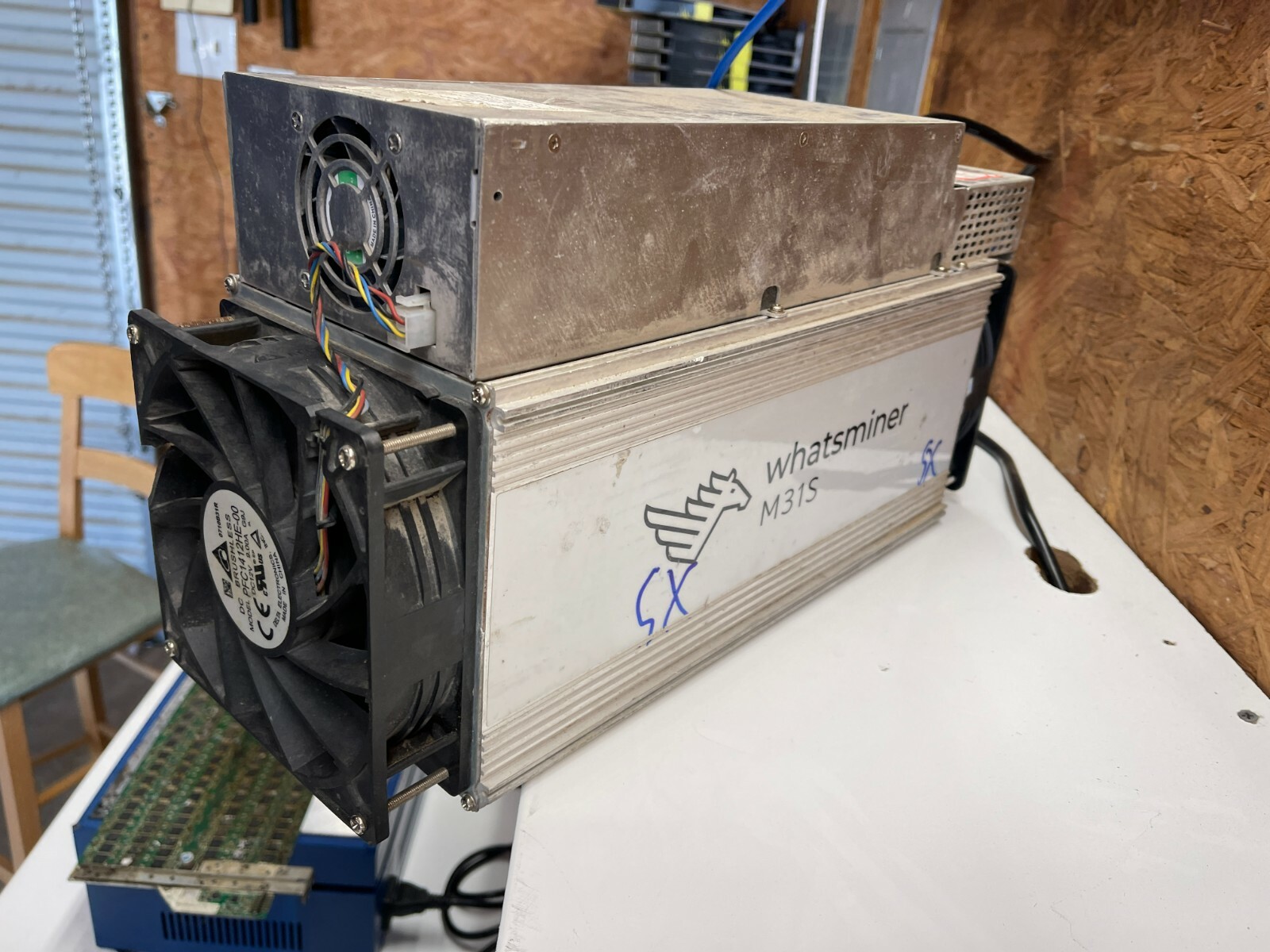 Price: 4,725.00 USD
Bitcoin Miner:
MicroBT Whatsminer M31S 76T BTC ASIC Bitcoin Miner Machine, SHA-256, 76Th/s




MicroBT Whatsminer M31S 76T BTC ASIC Bitcoin Miner Machine, SHA-256 
These are perfect working miners. They have been running reliably for the past year. We are upgrading to a new batch.  
One business day F A S T shipping from Texas!
No tariffs 
No customs tax
No import duties
No Risky Shipping from China
We are a MicroBT certified warranty service facility.  Our technician are certified by MicroBT.  We are specialize in repairing Whatsminers. If your Whatsminer is having problems, we would like to help.
These miners are used working units. We guarantee every miner is in good working condition before leaving our facility. Once it's left us, many things can happen to a miner, such as improper handling, high ambient temperature, wrong voltage input. So we Do Not offer any warranty on used miners.  In order for you to see the unit that you purchased is in working condition, we offer you the opportunity to look at the unit via a video call. This call can be arranged prior to shipping. You will get the exact unit (serial number) you see during the video call. This process will prove the working status of the miner.
We strongly encourage you to pick them up in person.  We are located in McKinney, Texas. Pick up time is 11am – 4pm, Mon – Fri. Please call for an appointment.
Power cable is Not included

Please seek advice from a licensed electrician to perform any electrical modifications if necessary

Input Voltage220 Volts  Wrong voltage input may cause damages to the miner
Please keep in mind that all ASIC miners consume a large amount of electricity, getting very hot and making very loud noises.
Please have a licensed electrician to check your power setup prior to turning the miner on.