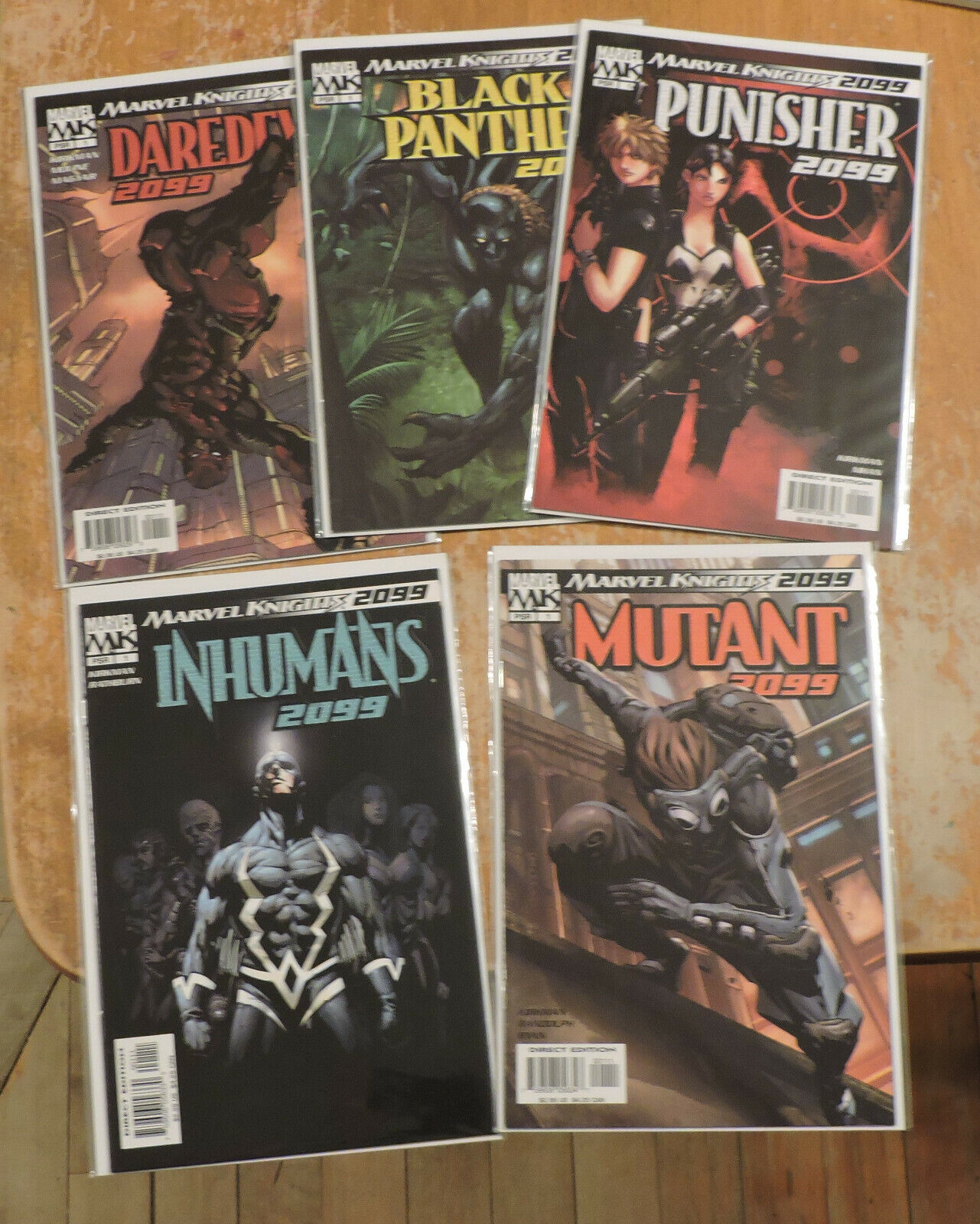 Price: 19.94 USD
Bitcoin Miner:
Marvel Knights 2099 Mutant Inhumans Black Panther Punisher Daredevil Kirkman!
I've included scans of the front cover of each comic so please check them out.
This is a series of 5 one-shots by Robert Kirkman from 2004.  It's a nice high grade set, here's some notes:
Mutant 2099 – NM  a slight tic that breaks colour
Inhumans 2099 – VF  There is a crease down the side edge of the front cover with a slight colour break and it is bent upwards a bit.
Punisher 2099 – NM
Black Panther 2099 – NM
Daredevil 2099 – VF/NM  The spine has a couple of tics that break colour along with a few stresses.


As we know grading is a subjective thing so if you have any questions about the books just ask and I'll get back to you.
I have plenty of comics for sale and I do combine on shipping, ask for a quote and I'll get you one.
Thanks for looking.