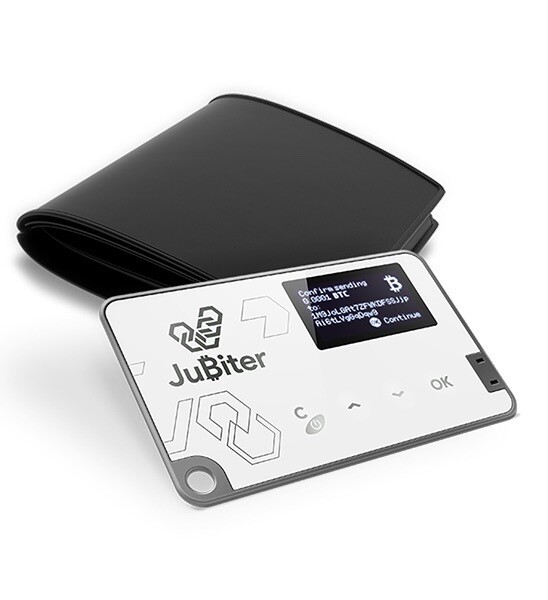 Price: 84.51 USD
Crypto Miner:
Jubiter Block-chain Cryptocurrency Wallet
Jubiter Block-chain Cryptocurrency Wallet.
The JuBiter wallet is a block-chain cryptocurrency software wallet, hardware wallet and companion configuration tool. For Bitcoin (BTC), Ethereum (ETH) and ERC-20 Tokens.
Key Features:
MULTI-CURRENCY : Jubiter supports Bitcoin and Ethereum. Hold different assets and spend them from the same hardware wallet.
SIMPLICITY : Plug and play! Easy on-device configuration. PIN protection. Paper wallet backup for immediate recovery of your assets in case of loss or destruction of the device.
USEABILITY: Jubiter boasts a dual interface communication platform. Jubiter has redefined convenience by utilizing both NFC and BLE.
SECURITY : Your private keys are secured inside a strongly isolated secure element