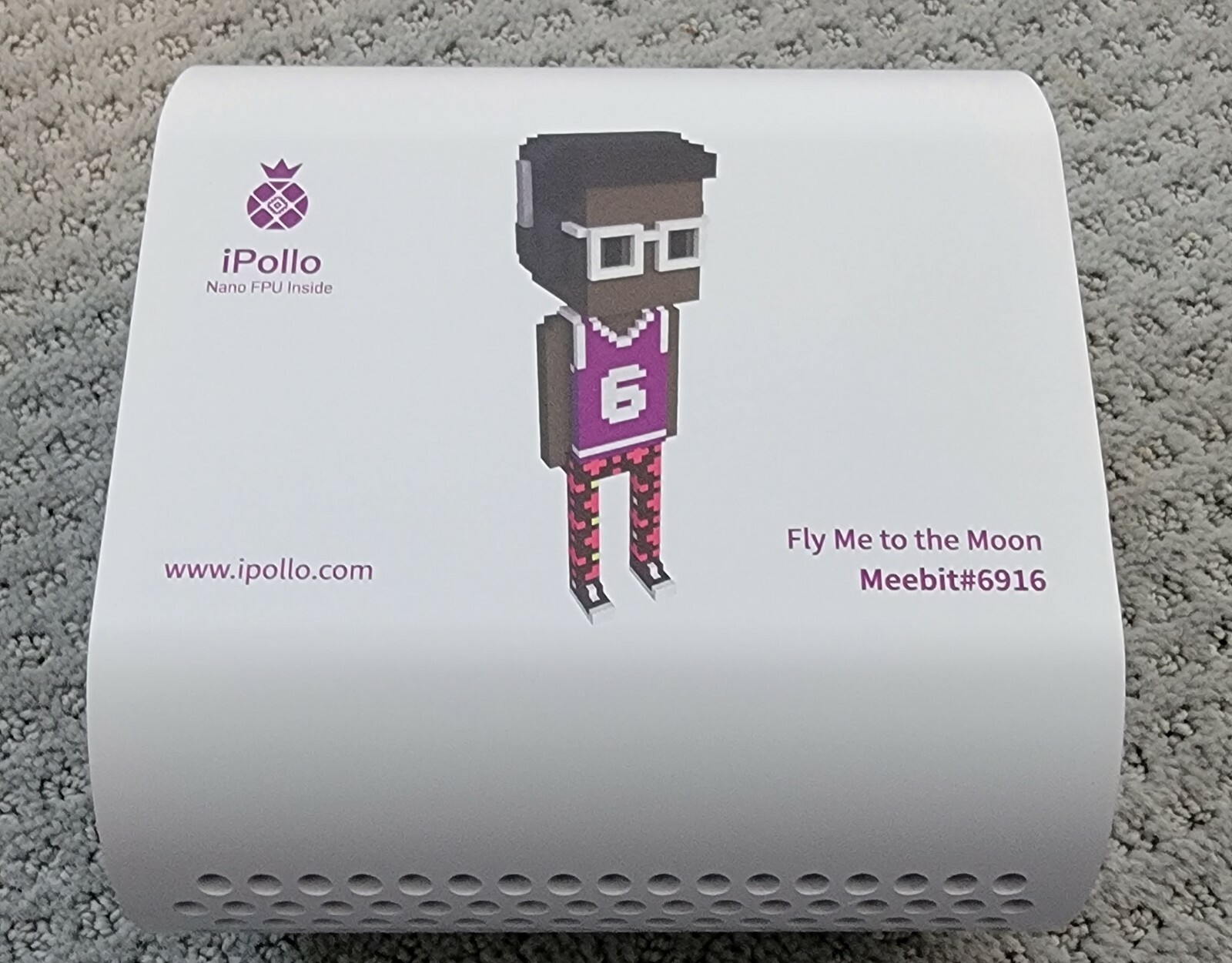 Price: 649.99 USD
Bitcoin Miner:
Ipollo G1 Mini Asic Crypto Miner with Collectable Picture




Up for sale is a brand new G1 Mini home miner with a Fly me
to the moon Meebit #6916 picture on the miner. The miner can mine either Grin or
MWC (Mibble Wibble), you get to choose unlike other miners that force you to
mine only one specific coin. If you are not familiar, Grin and MWC is a privacy
focused crypto currency. If you have been watching the news, privacy crypto is
becoming more and more desirable due to governments trying to control crypto.
Also with MWC's integration with Lite Coin, lots of great stuff happening with
this project now and in the future. Please do your own research. I have 4 G1 Minis and 1
G1 Full size asic miner I mine with. I believe in this project and think only good things
will come. Prices will be going up from the manufacture soon so take advantage of this price now! 

 

Grin will mine at a Hashrate of 1.2 Gps (Cucatoo
32) (+/-)

MWC will mine at a Hashrate of 4.2 Gps (Cucatoo
31) (+/-) (Fastest way to ROI, worth more than Grin. Also this crypto is not shown on Asicminer value for this miner for some reason (only shows Grin). Please do the calculation and you will see why MWC is the best and fastest ROI)

 

Power use is 120 Watts

 

The item picture is the item you will receive.
It comes with a power supply and the miner in a nice presentation box. I have
had questions about how loud it is, the best way to describe the noise level is
similar to a gaming laptop fan running. In my opinion, its quiet especially
when compared to other miners. I have 4 of them in my living room running and I barely hear them at all (my wife says I am deaf so take that for what its worth lol). If you have additional questions, please do not
hesitate to ask. 

Please note, I opened the box and hooked up the
miner to test it to make sure you are receiving a working miner. Everything
works perfect and has no issues. The miner is in hand and ready to ship from
Houston Texas. No need to wait for shipping from China, pay customs/duty. I
have been selling on Ebay since April 21st 1998! So buy with confidence. I will
ship USPS the next business day. 

 

Thank you for looking! Happy bidding.