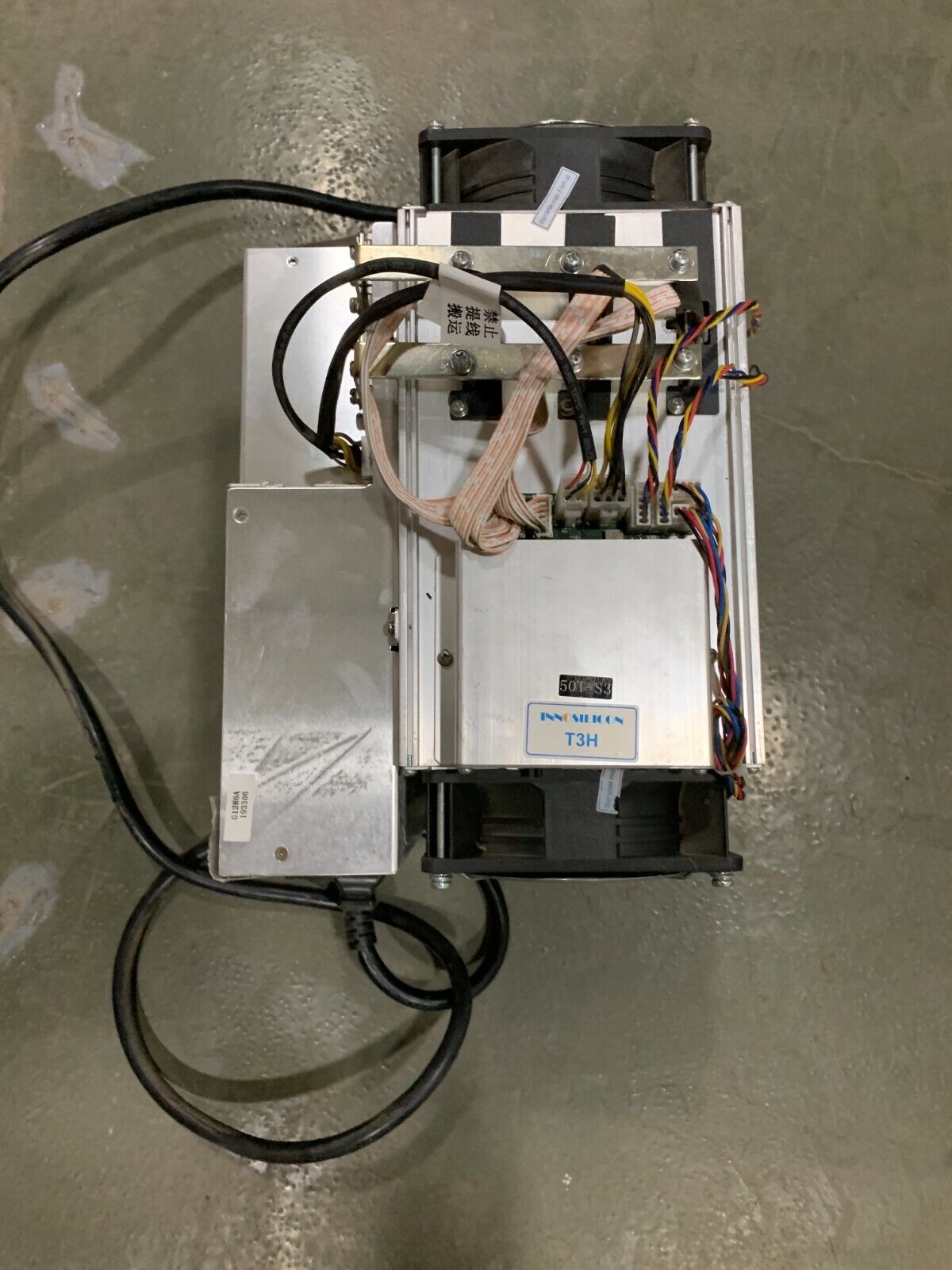 Price: 3,700.00 USD
Bitcoin Miner:
Innosilicon T3 T3H-50T 50 TH/s Bitcoin Miner – with Power Cord | Used
Miner was pulled directly from production line and packaged. Used condition. 
Box includes: 
– 1 Innosilicon T3 T3H-50T
– 1 Power Cord
Innosilicon, the industry leader of all coin crypto mining ASICs, launches a new powerful BTC miner with enhanced performance. It adopts the state-of-the-art technology and reaches 50TH/S in high hash mode. In case of energy saving, this miner also provides a high efficiency mode with 33 TH at 1650W.
Hashrate:

50TH/s (+/-5%)

Power Consumption:

3100W ( +/- 10%, normal mode, at the wall, PSU efficiency: 93%, temperature: 25°C)

Dimensions:

303mm(L)*203mm(W)*278mm(H)

Allowed ambient temperature range:

0-40°

Net Weight:

10.5KG

Network Connection:

Ethernet

Note:

The miner can not only achieve the maximum hash rate 50TH (+-5%) at 3100W (+-10%) in high hash mode but also can reach 1650W (+-10%) for 33TH (+-5%) in the energy saving mode as needed.
Listed to sell, please contact for any questions! 
FREE SHIPPING to USA