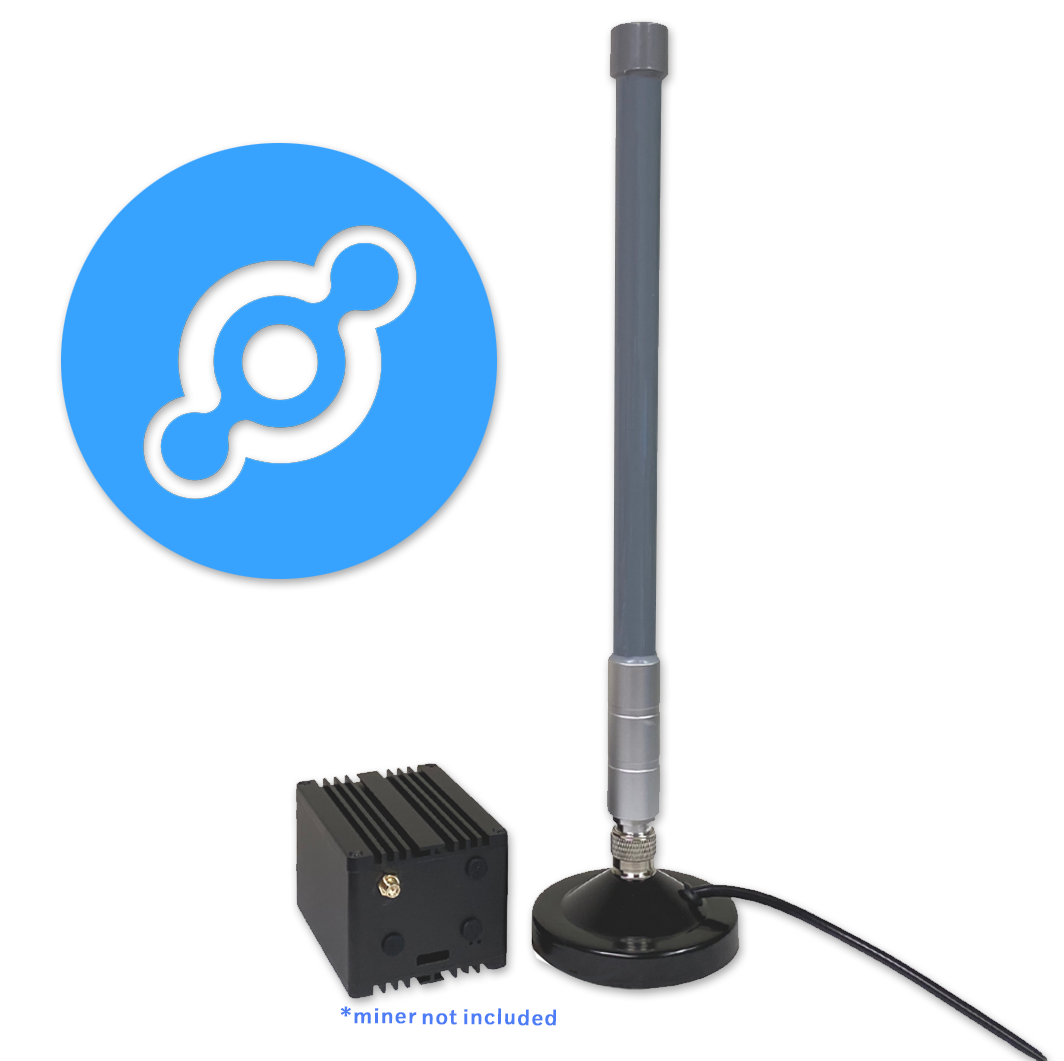 Price: 49.97 USD
Bitcoin Miner:
Helium Hotspot Miner 4 dBi Indoor Antenna & Magnet Base for RAK Nebra Bobcat





Beware of gain inflation- many sellers arbitrarily inflate antenna gain number to appear better than competing products. Because gain cannot be easily measured by the end users, we have seen a similar 13.5 inch antenna advertised as 8 dbi, and it won't be the case. An 8 dbi for 915 MHz should be at least 20 inches tall in dipole form. Exact size can vary but it won't be around 12-14 inches. Rokland has been making antennas for over 14 years for WiFi, 4G, and other applications. Our 915 MHz antenna are listed with actual specifications. You also do not want extremely high gain as your path will be very narrow and miss other hotspots.
This is an indoor fiberglass encased omni-directional
antenna
with 4 dBi gain. Also included is the official RAK Wireless heavy duty magnetic base that measures 3.5 inches in diameter and has a built-in 6.5 foot low loss coax cable to go to your RAK, RAK 2, Nebra Indoor, SyncroB.it, or
Bobcat
miner
. 
You can use the included magnet base with the included 4 dbi
antenna
. The magnet base has a cable with RP-SMA male connector to connect to the
miner
. On top if the base is an N-female connector which can connect to the N-male connector on our
antenna
. The
antenna
must be used with base and cannot connect directly to
miner
. 
As gain increases, your vertical path will decrease, allowing you to communicate with hotspots from a greater distance but reducing your ability to be in the path of closer hotspots. As your community experiences new miners over time, it may be necessary to adjust what antenna you are using to deal with the density.
Frequency range: 698-960 MHz

Gain: 4 dBi

VSWR<1.5:1

Polarization:Vertical; Directivity:Omni-Directional; Material:ABS,Copper

Antenna connector: N-male; Impedance:50 ohm

Antenna height: 13.5 inches

Antenna diameter: ~1 inch

Base diameter 3.5 inches

Base cable length: 6.5-foot LMR-200 shielded low loss cable
Low loss shielded cable
Our cable includes 6.5 feet of LMR-200 shielded coax cable built-in, with RP-SMA termination (to connect to your miner). This has a gain loss of just 0.5 dBi. Lower cost bases generally use RG58 cable which have 50 percent more loss 

Recommended Use

Use with your Nebra, Bobcat, or RAK miner to help increase your coverage area. The antenna is rated for outdoor use but the magnet base is not, hence we recommend leaving this inside in a window area. Check for Rokland brand outdoor mining antennas online.