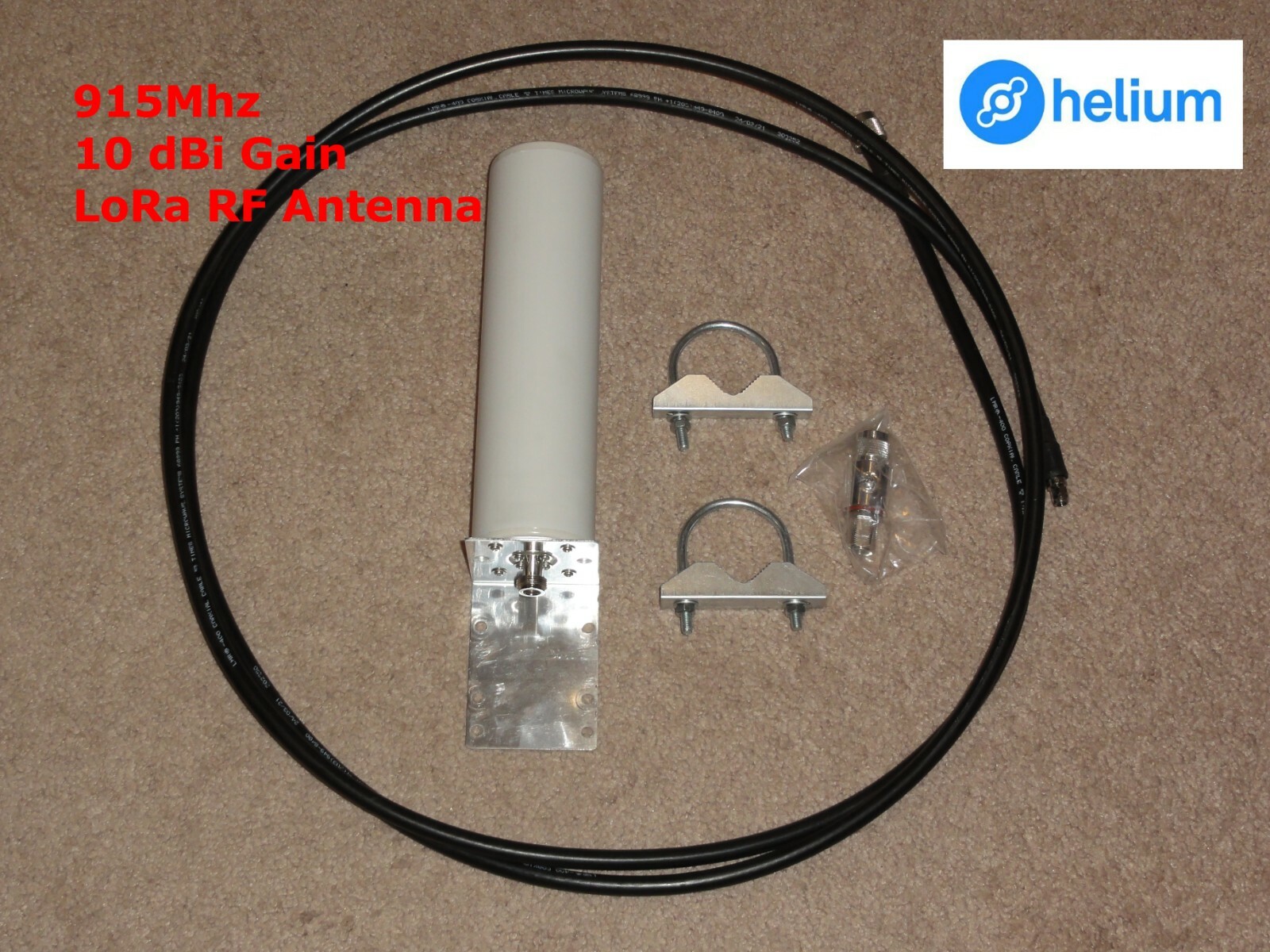 Price: 248.00 USD
Bitcoin Miner:
Helium Hotspot Miner 10 dBi Omni-directional 915Mhz Antenna LMR-400 COMBO BUNDLE




LoRa RF Antenna 10 dBi 915Mhz designed specifically for ALL Helium Hotspot Miners operating on 915Mhz
– 10 dBi 915Mhz Omni-directional LoRa RF
Antenna
– QTY (2)
antenna
mounting brackets
– Lightning Arrester
– 
10 Feet
MPD Digital Genuine USA Made Times Microwave LMR-400 RF Coaxial Cable with N Male and RP-SMA Male Connectors Super Low Signal Loss Cable
– #10 AWG Gauge Green Ground Cable with Ring Terminals on both ends to Ground 
Lightning Arrester to Antenna Pole Mast
Please contact us if you need a different length 
LMR-400 antenna cable.  We can accommodate.
This 
10 dBi 
915Mhz 
Omni-directional LoRa RF 
antenna BUNDLE SET can increase your HNT Rewards up to 1000% or more depending on how many other hotspots are around your area, your terrain, your environment, your antenna pole height, your antenna location (outdoor vs indoor), the antenna cable you use, and many other factors. 
Your HNT Rewards may vary depending on your
antenna
deployment !
This is one of the most powerful Omni Directional
antenna
in the market for calchipconnect RAK, Nebra, 
Bobcat
 and many other
Helium
Hotspot Miners. 
The sooner you get this
antenna
, the sooner you can earn more HNT Rewards.
What are you waiting for?