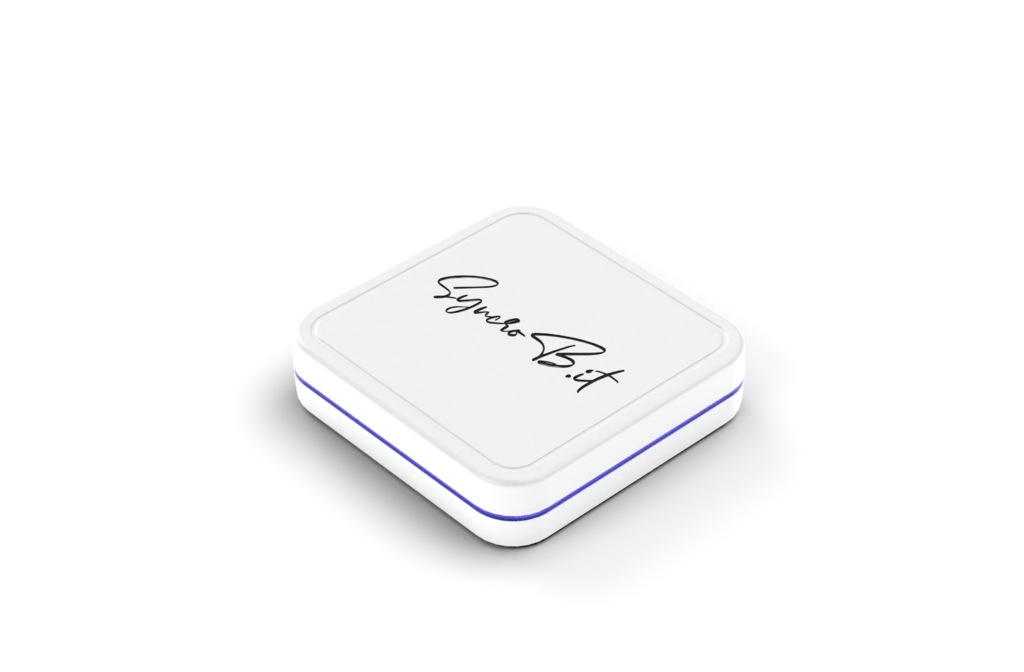 Price: 2,010.76 USD
Bitcoin Miner:
Helium Crypto Miner HNT Gateway By SyncroB.it US915 American / Canada
Helium Miner Modem for (HNT) Cryptocurrency – Syncrob.it – March 2022 Pre Order

US915 American / Canada

Start building coverage for The People's Network using the HNT Indoor Hotspot Gateway  by SyncroB.it. Anyone can join The People's Network and provide hundreds of square miles of wireless network coverage. 


Complete set-up in minutes using a smartphone or remote dashboard
LongFi™ technology maximizes range and battery life
Low Power – uses as much power as a broadband router (12W)
Easily manage Hotspots and tokens from the mobile app
Features and Security
✅   Remote Management

Manage, diagnose or onboard your gateways through our dashboard.

✅   Self diagnostic & repair

Say goodbye to "Your hotspot needs attention!"

 ✅   Swappable Enclosure

Motherboard can be swapped between indoor and outdoor enclosure.

✅   PoE Support

Gateways support between 12 and 70 volts barrel jack or PoE.
 Package Contents:

1 x Gateway 

1 x 3 dBi LoraWan Antenna

1 x Power Adapter

1 x Outdoor Enclosure


1 x 3ft Ethernet Cable

4x Metal Zip Ties

Hotspot  onboarding

First location assert

Hotspot Details
Participate in Helium Network Coverage and participating in/creating/witnessing Proof-of-Coverage challenges

Complete setup in minutes through Helium App or Syncrob.it dashboard

12-55V input
Low Power – uses the same as a ~100W equivalent LED light bulb (12W)
Easily manage a fleet of hotspots via included dashboard
Antenna connector: SMA Female Connector
Antenna gain: 3 dBi
Dimensions:
– Indoor: 110mm x 110mm x 29mm
– Outdoor: 110mm x 180mm x 29mm
Features
Concentrator based on the Semtech SX1302/SX1303 

Raspberry PI Compute Module 4 (32 GB Storage, 2GB RAM)
Motherboard can be swapped between 2 cases (indoor and outdoor)
Built-in heatsink for better temperature management
Voltage support from 12 – 55 volt
Support for PoE+ (802.3at) PD
Local Web dashboard for easy diagnostics and reporting
Remote Management console
Different methods of onboarding (BLE, local web onboarding, remote onboarding, or link onboarding eg

 

[link removed by eBay])
Automatic self diagnostic and repair.
Graceful shutdown in case of power failure (prevents corruption of EEMC)
Wifi and Bluetooth
Monitors the health of your hotspot (Cpu usage, memory usage, Disk space usage)
Lets you issue simple commands like Reboot, Restart Packet forwarder
Alerts you via email.
Outputs logs
Analysis tool to analyze hotspots. 
Hotspot Placement
LongFi™ Technology
Helium LongFi combines the LoRaWAN wireless protocol with the Helium Network so any compatible LoRaWAN device can transfer data on The People's Network. LongFi delivers roaming capabilities and supports micropayment transactions so customers only pay based on network usage without needing to deploy gateways or network servers.
Proof-of-Coverage
Proof-of-Coverage is a unique work algorithm that uses radio waves to validate Hotspots are providing legitimate wireless coverage. 
US915 American / Canada

(Please view other items for other models)
Earning potential example: If the price of one HNT = $15, multiply it by the amount of HNT currency you mine per day (e.g. 2 HNT currency mined per day) then the total profit per day is $30.
Then if you use the total of $30 per day multiplied by 30 days then the total you can earn = $900 per month. 
(This is just a guide, the amount of HNT currency you can earn is usually higher if you live in an area with more than 1 Modem).
Helium miners will be shipped from end of March 2022.
Buy now to avoid disappointment as these are high in demand and all sold out worldwide. The price can only go up as more people invest into these modems. (All bidders will remain anonymous).