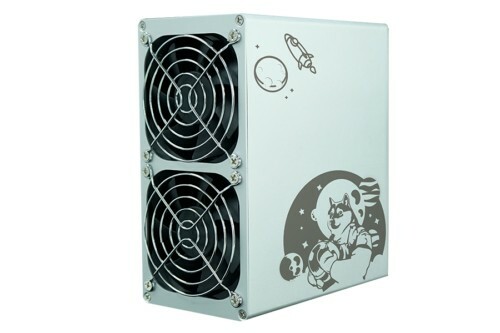 Price: 1,720.00 USD
Crypto Miner:
GoldShell Mini-Doge Miner-Mines Dogecoin & Litecoin Available Same Day Shipping
Available Miners Will be shipped within 24 Hours
GOLDSHELL MINI-DOGE MINER (185MH). Condition is "New". 
====================================
GOLDSHELL MINI-DOGE MINER (185MH) Mines, Mines Dogecoin And Litecoin At The Time
Goldshell Mini-DOGE Miner (185Mh) of Scrypt algorithm with hashing power of 185Mh/s at 233W power consumption. 
*** NOTE: NO PSU – No Adopter – No Power Supply Included- Only Mini Dogecoin Miner ***
THIS ITEM IS HIGH DEMAND SO PLEASE READ THE DESCRIPTION>
** I Stock Items Will Be Shipped Immediately ( Within 24 hour ) Accept Saturday And Sunday Which Post Office Not Working And During The Night Time When We Are Sleeping… Shipping Time Is Start From 8AM to 6PM Monday To Friday  
PLEASE READ THE DESCRIPTION BEFORE YOU ORDER.
What Is Include Inside The Package:
Note: No Power Adapter – No power supply Included. The package is include Only Mini-Doge Miner 
Reviewed in the United States on April 10, 2021
Well worth waiting for them 6 weeks. I purchased two of them, I like that they don't  make as much noise or take up as much electricity. Electricity for the mini doge miner costs about $0.54 per day but this may vary depending on charges per kilowatt. But overal I enjoy mining dogecoin and I'm focusing on the long term and I my miners. Definitely recommend it. you won't regret it! 
Reviewed in the United States on Jan12, 2021
I LOVE these dogecoin miners, one thing I really like about this miner is that it mines two coins at the time, I hold lots of litecoins and I'm glad that I can mine them too. I have 5 of them at my basement, no noise, no heat and don't use much electricity. I will probably add more. I highly recommend  this miner to all "Dogecoin Army"