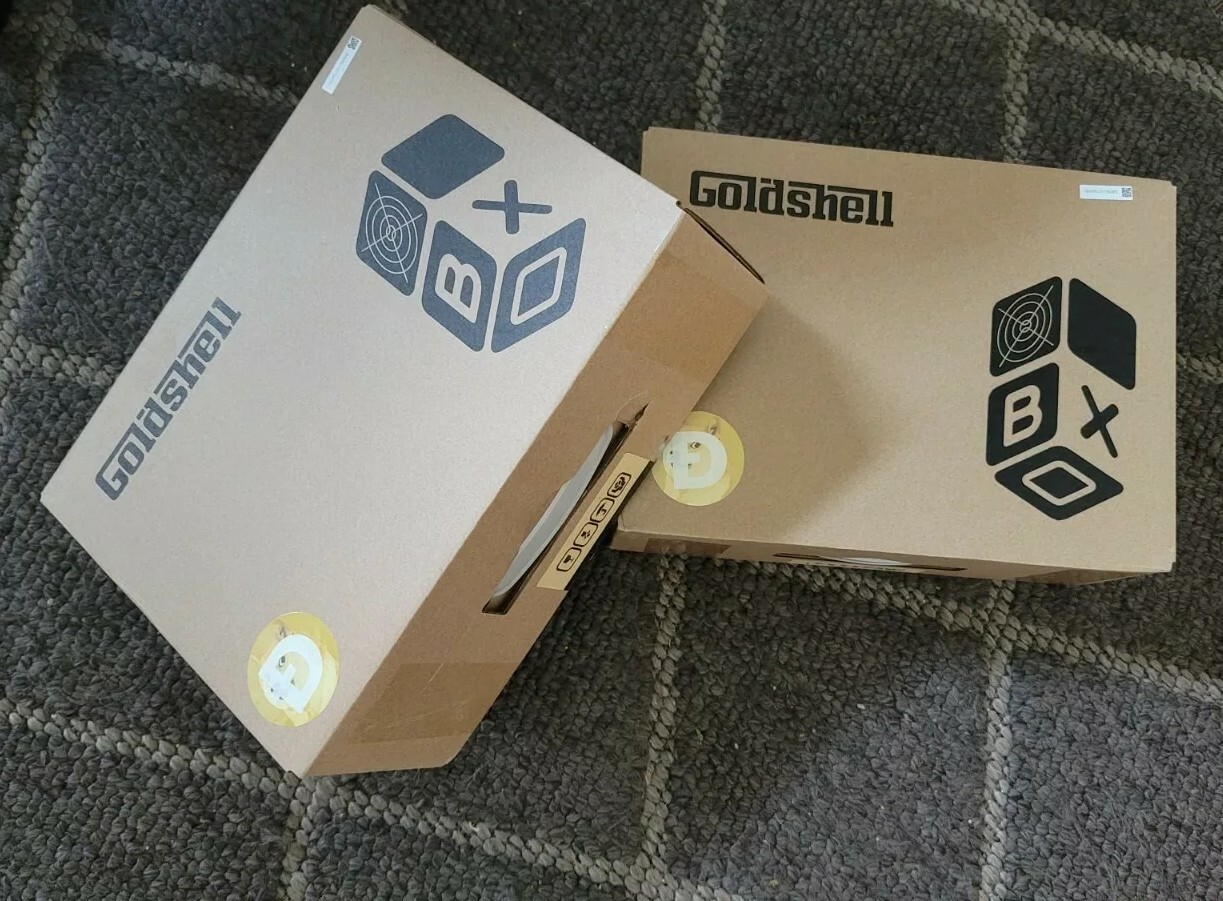 Price: 1,149.00 USD
Crypto Miner:
GOLDSHELL MINI-DOGE LTC MINER WITHOUT PSU IN HAND & READY TO SHIP
GOLDSHELL MINI-DOGE LTC Miner WITHOUT PSU IN HAND & READY TO SHIP.  Does NOT include power supply however can easily be purchased online.  All miners were opened and tested for 3-4 days to ensure functionality.  Some miners will have artwork and others may not.  Miners are packaged and ready to ship out. 
ABOUT THIS ITEM:
This is the newest model of goldshell miner. This miner will DUAL MINE both Dogecoin and Litecoin at the same time! 
Small, quiet and relatively low energy consumption which is ideal for in-home mining. Low power also generally implies less heat will be produced to the hardware compared to older models that has a much higher Power consumption to Hash Rate ratio.
**IMPORTANT **
Power supply will not be included!
ITEM DESCRIPTION:
Power: 233W +/-5%
Noise: ≤35db
Network Connection: Ethernet(I believe also Wifi capable per manufacturer)
Operating Temperature: 0-35C/32-89.6F
Dimension:175mm*150mm*84mm
NOTE: 
Due to the nature of these products, there are no returns
Not all miners will have the drawings as those appear in a random manner and I have no control over this