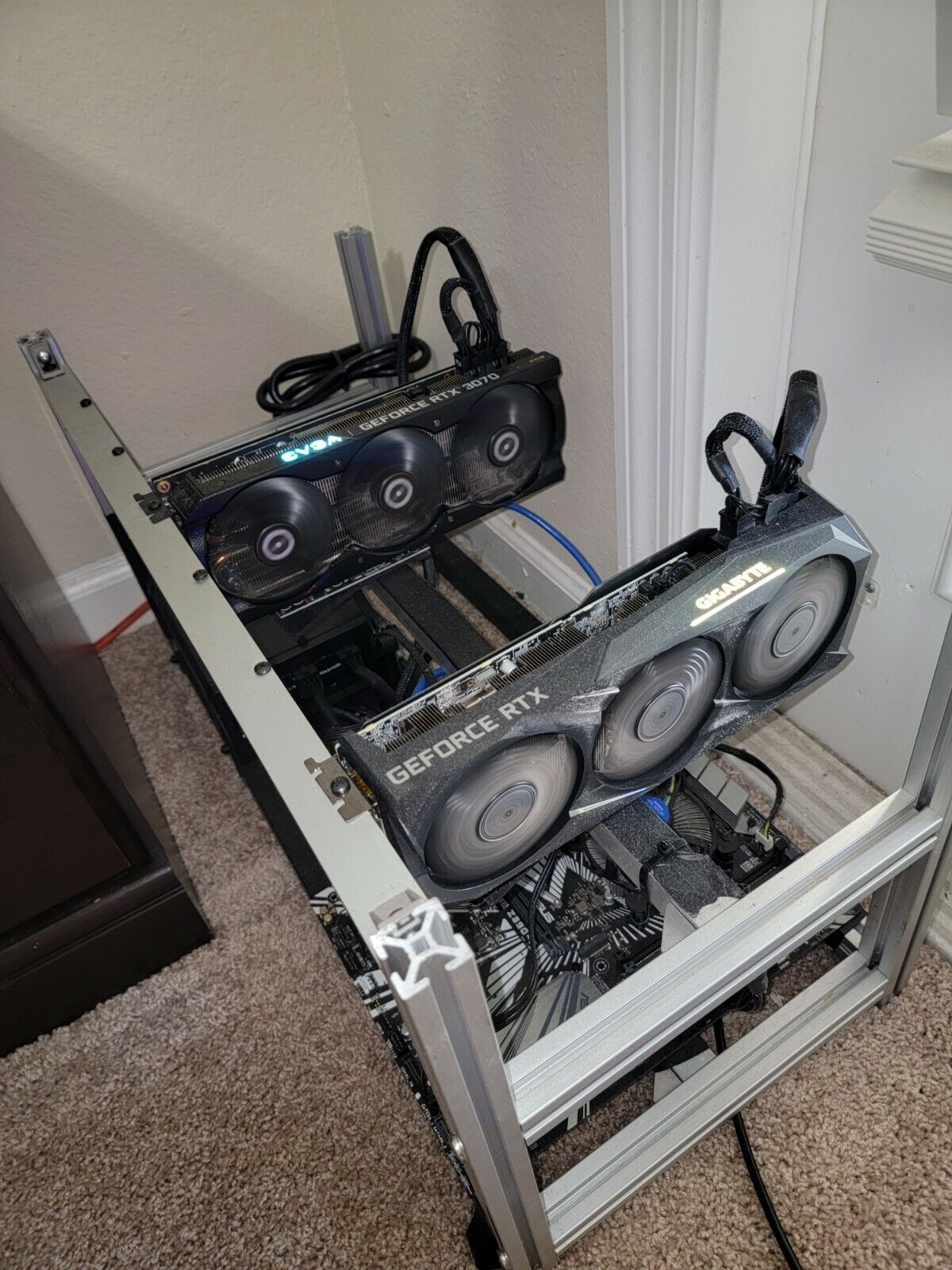 Price: 4,795.99 USD
Bitcoin Miner:
Full Crypto Mining Rig (124MH/s) 2x GPUs 3070, ETH
Selling my used crypto mining rig, been running for about 7 months and produces about 124.5 MH/s at about 240watts.
here is the list of everything included in this kit. 
2x V1 RTX 3070 GPUs (EVGA & Gigabyte)
3x PCI-E Risers (the good ones)
1x HX1200w Platinum Corsair PSU

1x ASUS Prime Z390-P (4x pcie slots)
1x Intel Celeron G4900T
1x 100gb SSD
1x 8gb RAM DDR4
1x Open Mining Case (can hold 6 GPUs)
Message me for any questions, the rig is currently running until it sells.
Offers are considered. Paypal Only. Signature required for shipping.
NOTE: this kit does not come fully assembled. you must do it yourself. All parts will be cleaned properly prior to shipping.