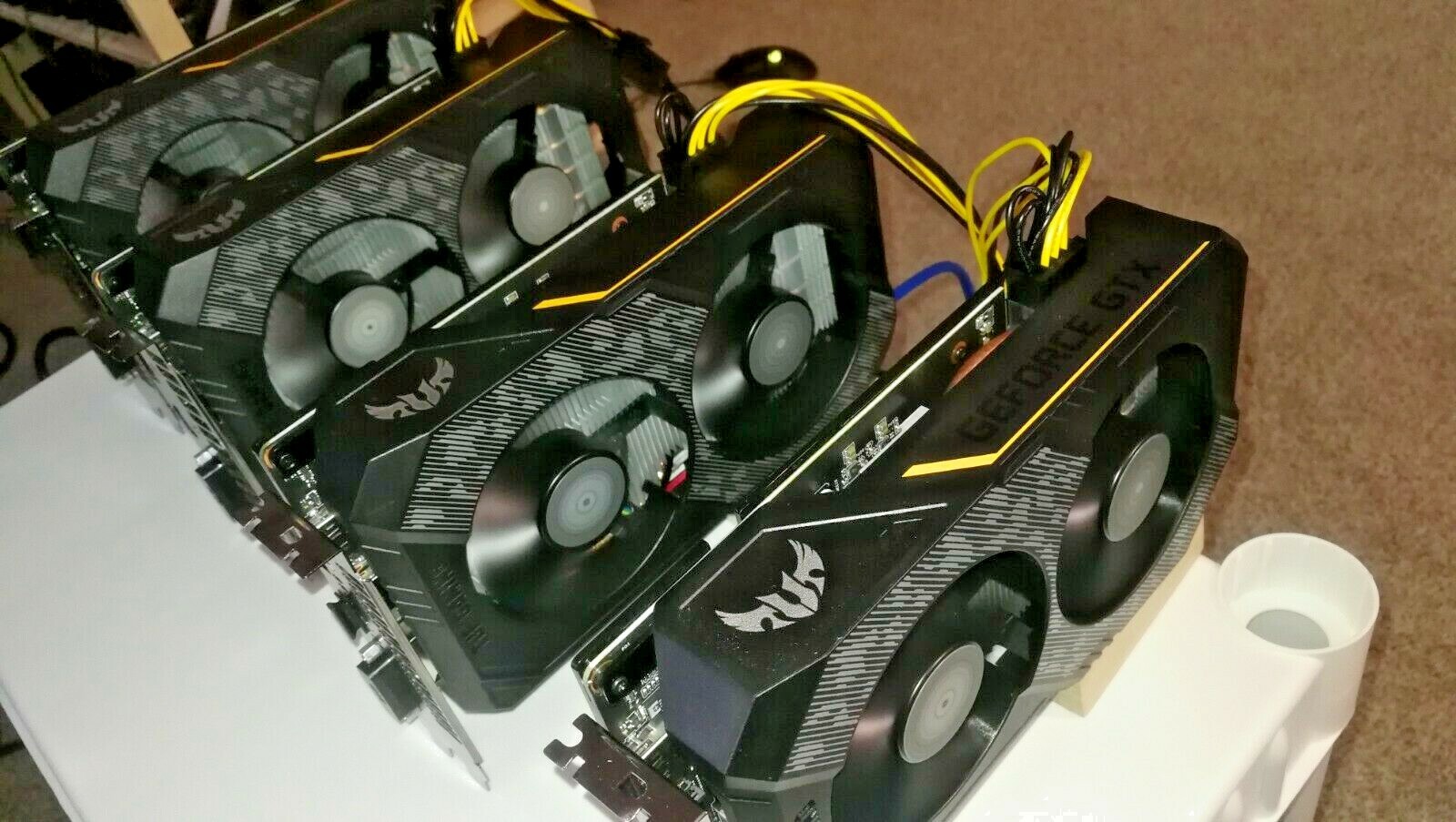 Price: 2,999.99 USD
Crypto Miner:
If you have less than 10 feedback, please message me before buying.
This is a fully configured plug and mine rig. You just need to update the wallet address and ready to earn passive income.
This rig can pull around 127 Mhz/s steady. This is a high efficiency mining rig with each card pulling only around 80W. See screenshot for detail. It has a better hash rate per watt that an expensive RTX 3090.
This rig will come with the following
4x ASUS TUF Gaming 1660 Super 6GB with black plate 
4x Riser with cables
1x 850W Power Supply
1x fully configured computer with Wifi, Windows 10 and Phoenix Miner
You will need a monitor with DVI or VGA cable to connect to the computer.
You may need a frame or shelf to put the rig up nicely. You can just buy a storage shelf for $20 which will do the job. 
For those are new to mining, you can check my feedback. I have sold couple rigs already and the buyers are happy with the rig. 
However, please educate yourself and understand the crypto market can be very volatile. Invest in your own risk as I don't accept return for the rig.