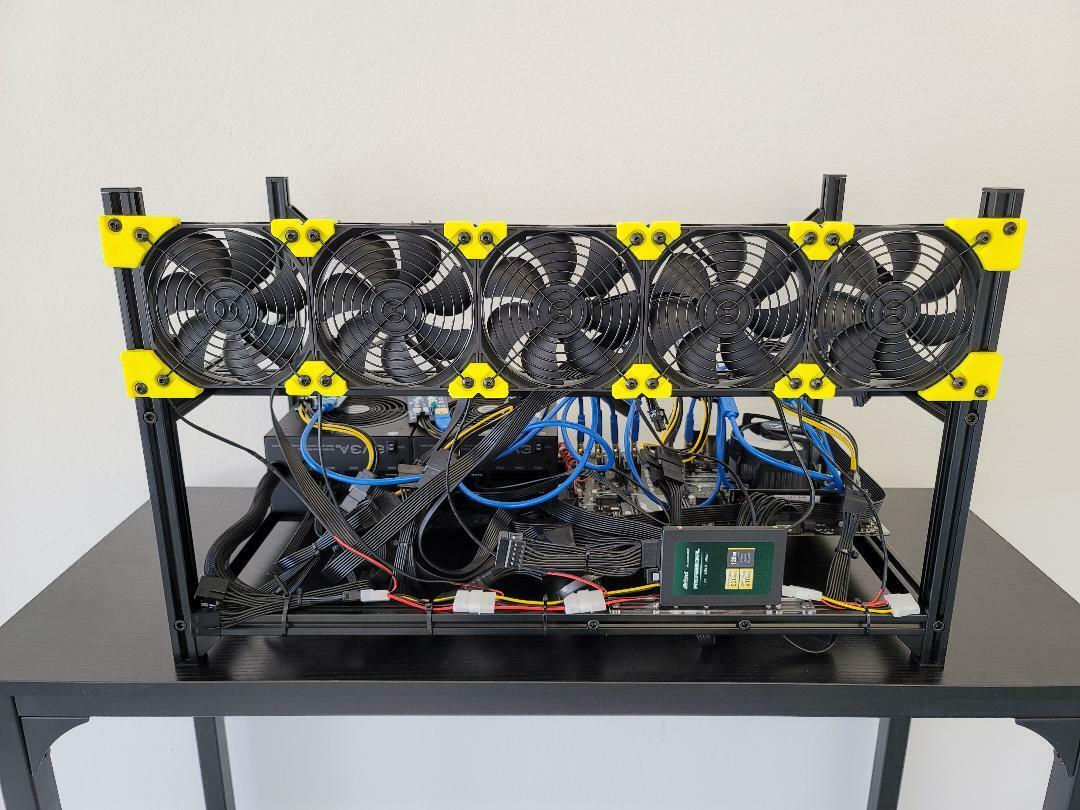 Price: 5,500.00 USD
Bitcoin Miner:
Ethereum Mining Rig (6 gpu capacity) 1 RTX 3080 Included
CPU: Intel Celeron  
Motherboard: H270 
Memory: 4GB 
Storage: 120 GB Solid State Drive  
Video Card: 1 X RTX 3080
Case: Veddha Open Rack
Power Supply: 2 X 1600W Power Supply  
6: PCIe Riser Cable Card Adapter
Handling time is a ballpark.  Typically we have it shipped well before ebay's shipping date.
*Some components might be changed out due to availability.  Excluding Graphics Card.
Looking for a different mining rig?  Give us a call at our shop to discuss a new custom computer.  
www.venomcomputer.com