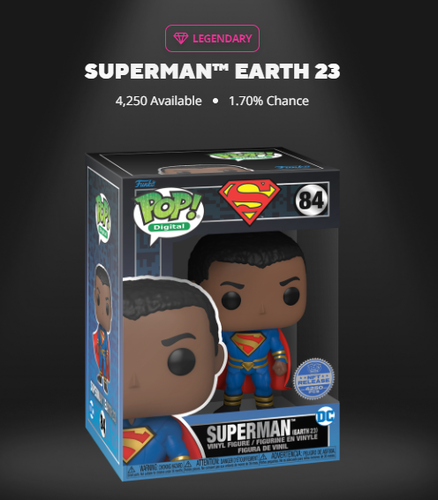 Price: 44.95 USD
NFT:
DC x Funko Series 2 – Superman Earth -23 NFT REDEEMABLE for Physical Pop! #3011
The owner of this Superman Earth -23 Digital Pop! on January 4, 2023 will get a Redemption Coin in their wallet which will be redeemable for 30 days for a physical Pop! at droppp.io/ redemptions. International constraints might use. Continue to check out digital.funko.com to learn more. DROPPP PRIMARY SALE AND REDEMPTION WILL NOT AVAILABLE IN CUBA, IRAN, NORTH KOREA, SYRIA, RUSSIA, CRIMEA AND THE COVERED REGIONS OF UKRAINE DEFINED AS DONETSK PEOPLE'S REPUBLIC AND THE LUHANSK PEOPLE'S REPUBLIC.
Please offer your wax id after purchase through notes for seller or send out a message and this will be moved within 8 hours or less.
not refundable after transfer *
.