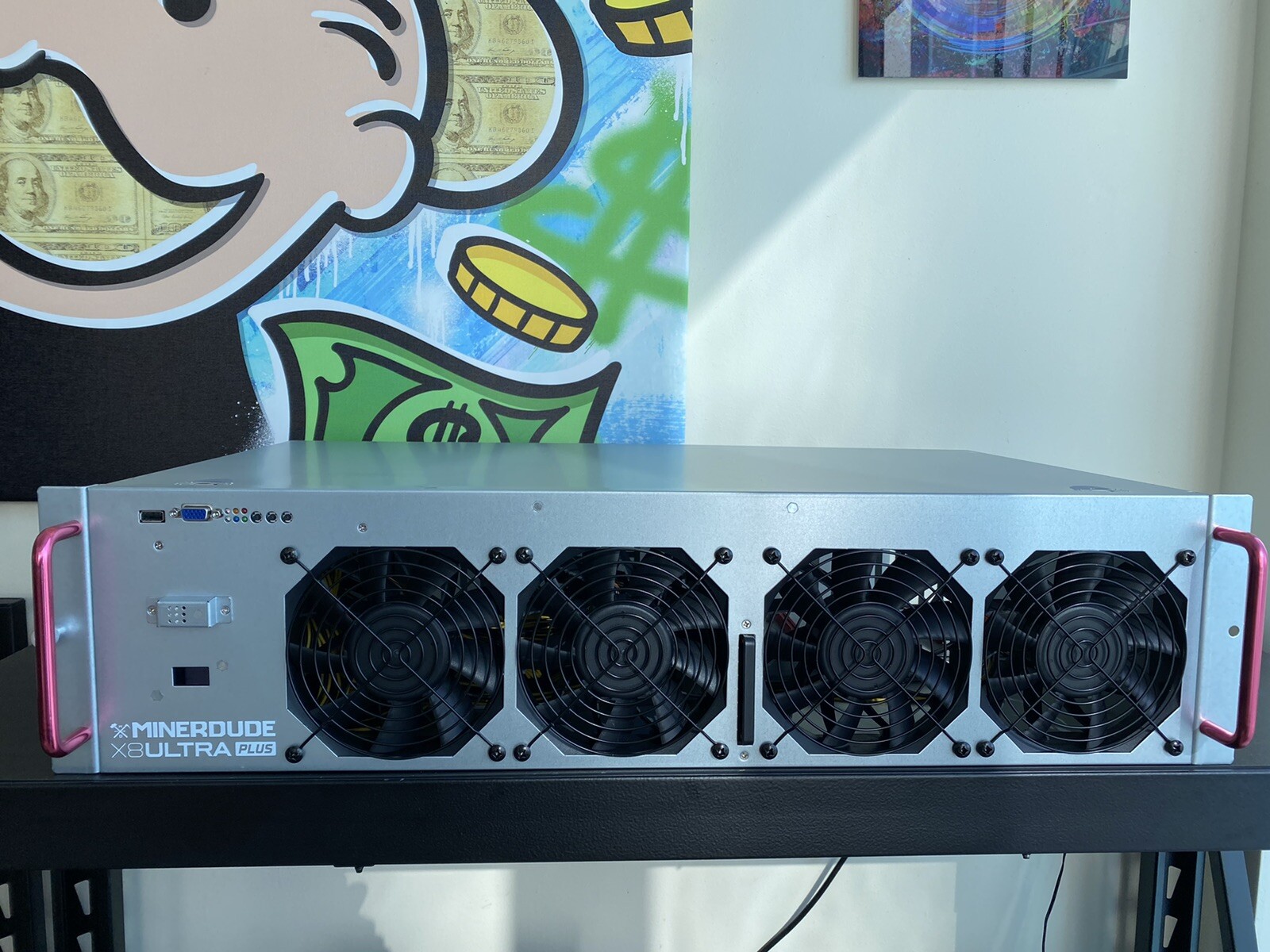 Price: 12,000.00 USD
Bitcoin Miner:
Crypto Mining Rig Octominer / MinerdudeX8 Ultra Plus Includes 8 RTX 3090 GPUs 




Octominer /
Minerdude
X8 Ultra Plus Crypto
Mining Rig
(Includes 8 Alienware / Dell RTX 3090 GPUs) -.
Ready to rock and roll! It shreds and stays really cool in a proper room. Plug and go Hive OS fully integrated. Will include all power cords needed.