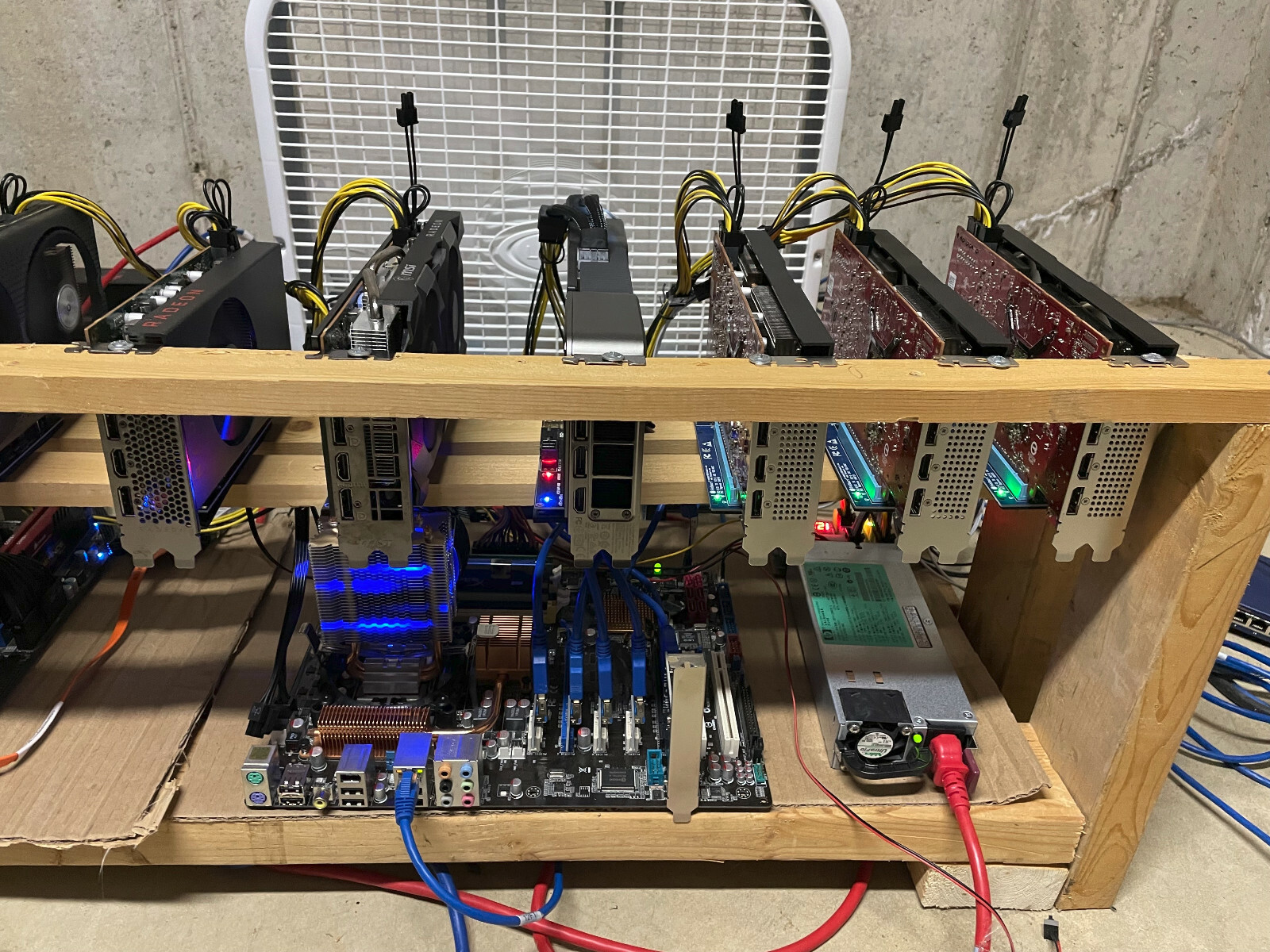 Price: 8,850.00 USD
Bitcoin Miner:
Crypto Currency Mining Rig 6 x GPUs RTX 3080 FE | 5700xt | 5600 xt GPU Miner ETH
***NOTE 1: If you new to eBay and/or feedback is less then 10 please do not bid***
***NOTE 2: Please ask any question you have prior bidding***
Crypto Currency Mining Rig 6 x GPUs RTX 3080 FE | 5700xt | 5600 xt GPU Miner
This is turn key setup. All you need to do is plug it to power and start hashing – assistance provided if required (up to 1hr, can expand if required)
What you get with this listing:
    1x Brand New RTX 3080 Founders Edition (box and receipt) with pads replaced
    4x RX 5700xt
    1x RX 5600xt
    6x GPU Motherboard with RAM and CPU
    6x Risers v9
    1200W Platinum Power Supply with breakout board and cables
    1x ATX PSU
    Operating System HIVE)
    1HR professional remote help with setup it up if required
    Original bios included (RTX 3080 FE
    Solid build, months with no crash, plug and play
They are bios mod for best hashrate. You will receive original bios as well in case you want to sell it later to the gamers.
Disclaimer: By purchasing this item you confirm you have the knowledge and understanding to operate the equipment as well as assume all risks and complications associated from operating or maintaining this device and indemnify the seller from any damage caused from any use or misuse. If you cannot agree or unsure of how to operate or maintain a mining rig you are instructed to not purchase and/or win this auction listing. By bidding you accept the terms and no returns policy.