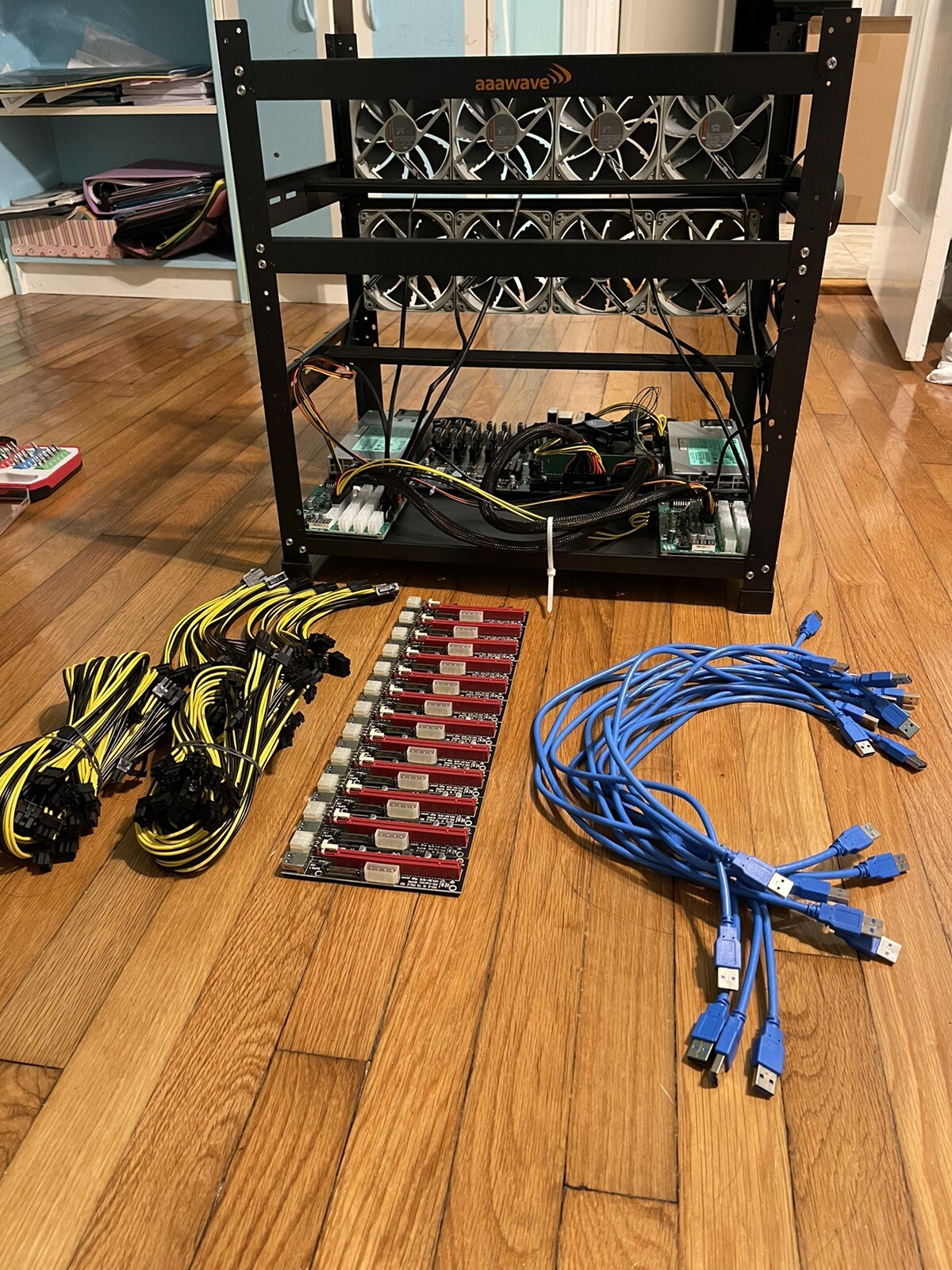 Price: 2,149.00 USD
Bitcoin Miner:
Complete 12 GPU Mining Rig 2400 Watt Plug And Play
This is a fully functional system that can have up to 12 GPUs inserted at any time including Amd and Nvidia simultaneously and can unlock the full hashrate of any LHR cards.
This is a brand new mining rig complete with all accessories and cables. GPUs not included. (Exact brands subject to availability)
This rig includes stackable frames about 2 feet wide by about 1 foot deep and 1.5 feet tall. It includes all risers, PICO boards. Breakout boards 2 server "titanium 94% efficiency" power supplies, power button, cpu, ram, Top Quality noctua performance fans, etc. Nothing needed just plug in your cards and mine!
This comes fully assembled and can include setup support for additional questions or a preferred OS. Default is HiveOS.
This rig can achieve over 600MH/s depending on the GPUs. This cost is about $150 per gpu to run making the payoff very quick.
Please message with any questions. Ships within 5 business days of order.