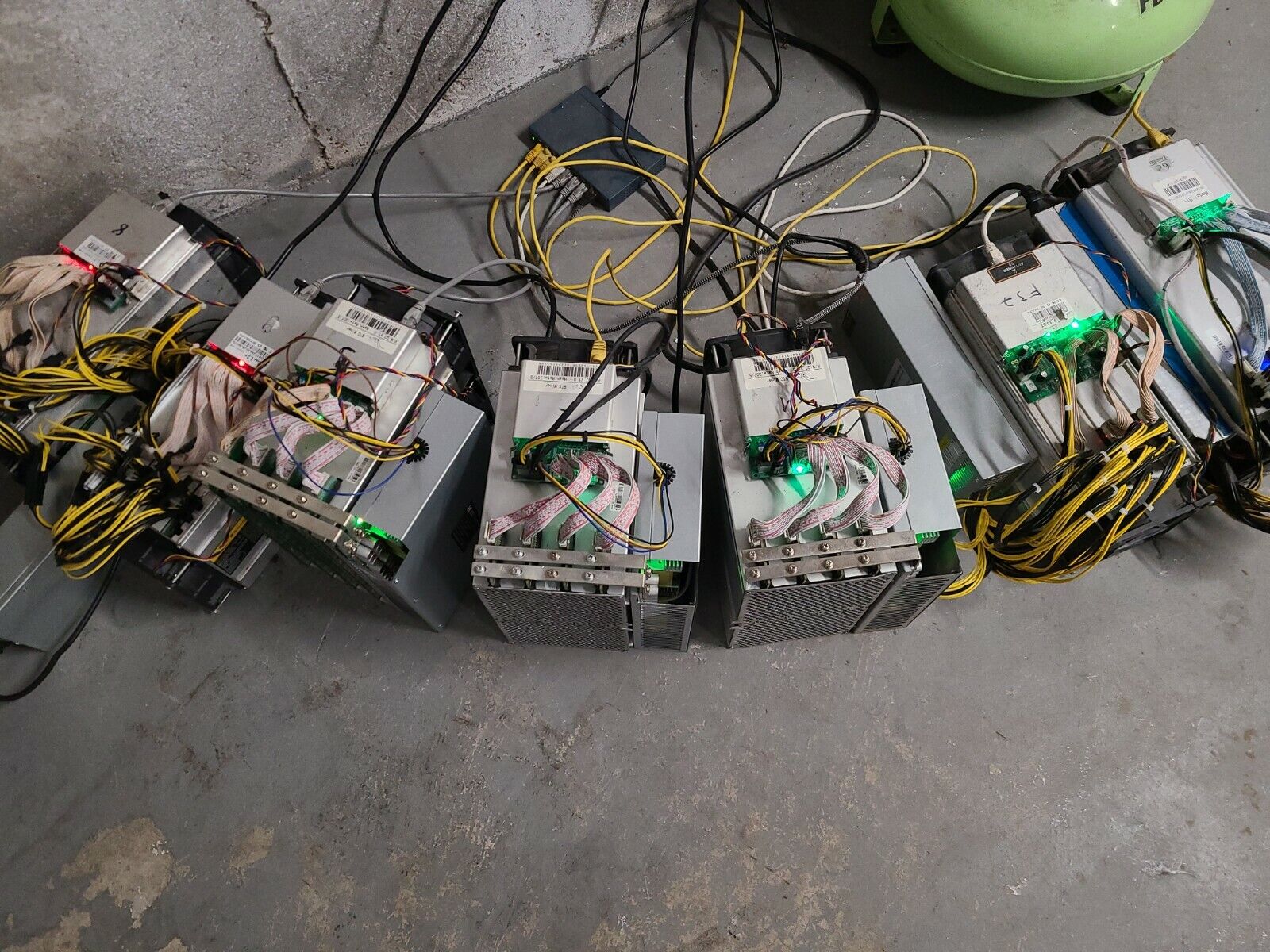 Price: 2,000.00 USD
Bitcoin Miner:
BTC Bitcoin miner Q3 – 30TH – new PSU – (over 2x Antminer S9)
This auction is for ONE unit. ONE miner, not three.
Please read this description CAREFULLY, so there are no misunderstandings.
Most important – check my feedback – legit seller here. Not a scam, item is (obviously) in the USA as well. No drop-shipping or other nonsense.
Selling a few of my miners to upgrade.
These miners were deployed in chinese farms, built like tanks – very forgiving (run temps up to 100C!).
Standard output is ~30TH, but they run 33 most of the time.
These units have new fans and most importantly BRAND NEW 2400W PSU's – just ran them for about a week to test if everything is still fine.
All 4 hash-cards work with all chips.
Must be run on 220V obviously.
If you need any specific videos or pictures or whatever to ensure this is legit, hit me up and I will accommodate to a reasonable degree. 
No warranty, no guarantee. No returns and no refunds. This is a USED item. I can assist if you need replacement parts in the future, no problem.
Good luck!