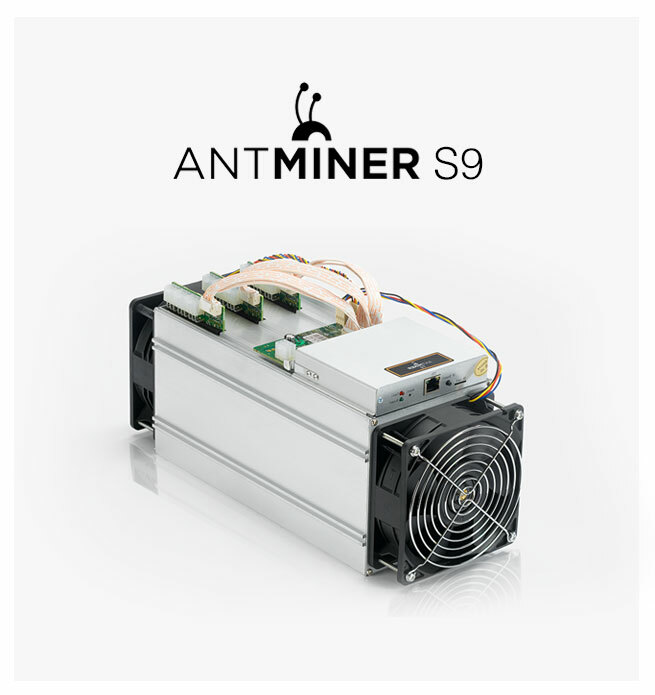 Price: 4,210.00 USD
Bitcoin Miner:
Bitmain Antminer S9 Bitcoin ASIC Miner Never Switched On with PSU Free Shipping
Up for sale Bitmain #Antminer S9 #Bitcoin Miner. Hash rate 13.5 TH/S. Purchased directly from the manufacturer – Bitmain. With PSU
You will receive:
– One New Antminer S9 13.5 THs 
– One New PSU APW3++
This miner has never been switched on or used and you are guaranteed to receive
a Brand New Miner
. If you are interested in the newer models or used miners with PSU please check my listings. 
When bought, will ship it by Express Post ASAP after receiving the payment. Delivery takes 5-7 workdays. Shipping is Covered by Insurance. 
*** I accept crypto currency as a form of payment as well! ***
– It doesn't come with a PSU (Power Supply Unit), which is a separate device, and you can buy it separately on eBay without a problem. 
– Take into account that the device is a factory grade one and is not intended to be used in a flat – It has a sound and heat emissions – do check it on YouTube. 
– Nevertheless, this device model arguably is one of the best in its class and the most reliable one that has been produced on the market. 
– No returns are accepted.
– Due to the volatile nature of the asset it represents, the cancelation of the purchase is not possible. 
– Please understand that you are solely responsible for customs processing and any additional fees that may arise from it. Also for providing correct delivery address and means of communication – mobile phone number for the smooth delivery. Since the shipping and admin fees are extremely high, no refund is possible if the item does not clear customs or is returned because of miscommunication, delivery problems or similar reasons.
*** Please write me if you have questions! 
**** Be Quick Please! Demand is very high and only a Few #miners are available!
— There is no better time to buy these miners than now. There are lots of going on in the world, all at the same time, and it is speculated that the price of Bitcoin will hit $100K. So it is an excellent opportunity to grab these miners, switch them on and collect $Bitcoin. 
— Even though the $Bitcoin price is on a downtrend nowadays, for the mining business, a well-thought-out plan will bring the best results. One of the major concerns should be keeping the expenses low, especially on electricity. You can imagine how big your return on investment can be when you experience the next bull run if you manage to keep your miners switched on.
—- UPDATE: with the current renewed bitcoin and cryptocurrency bull-run, it seems the last opportunity to buy the miners at current prices for quite a long time.