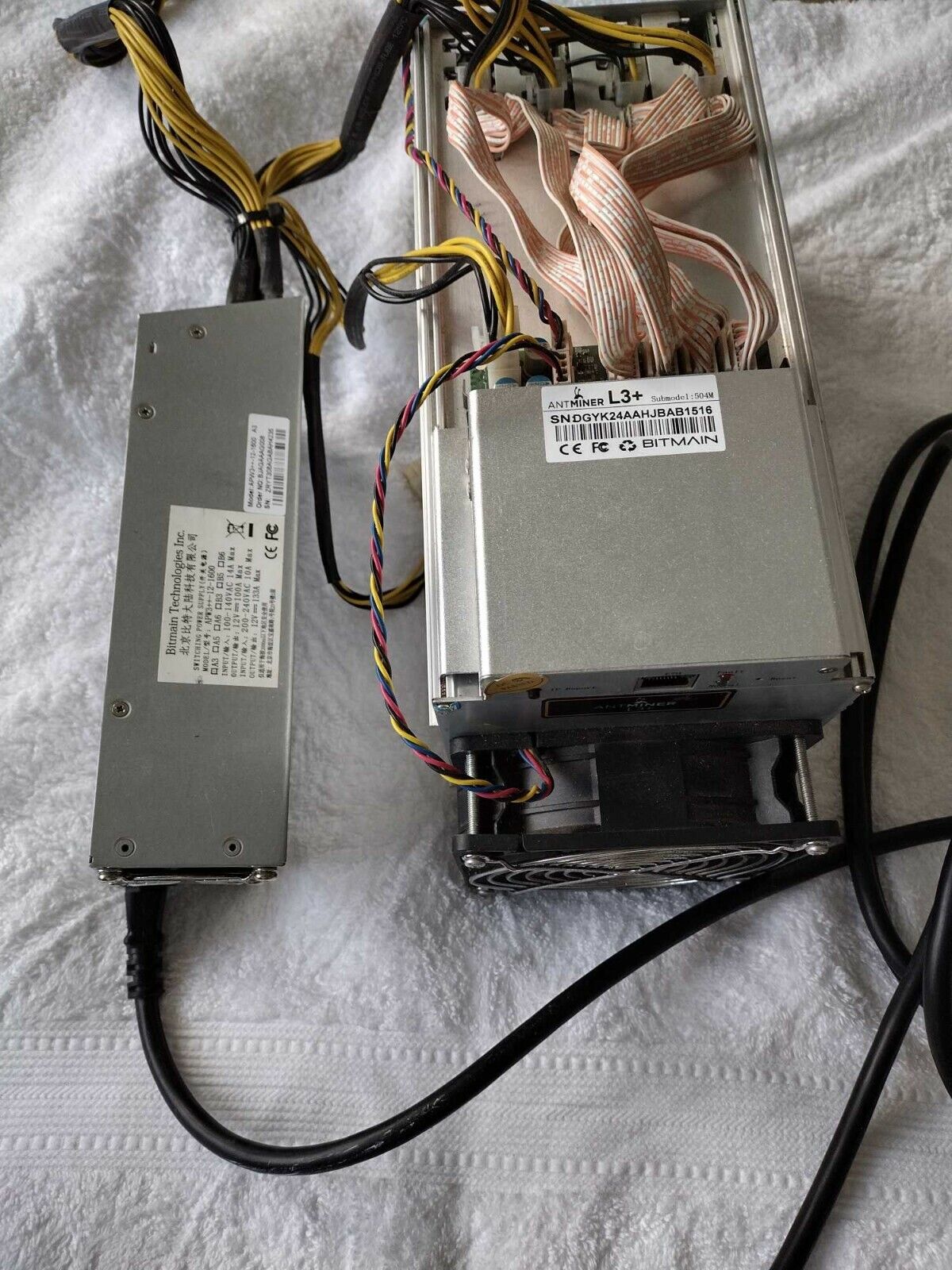 Price: 1,200.00 USD
Crypto Miner:
Bitmain Antminer L3+ 504mh/s with Power Supply. Litecoin Doge Crypto Miner. USA




Bitmain
Antminer
L3+
504mh/s with
Power Supply
.
Litecoin
Doge
Crypto Miner
. Ship from USA.
Depends on the pool, the time, and its own fatigueness i feel, in good times it mines out 0.05 ~ 0.06
Litecoin
a day.  Efficiency goes down if it runs continuously for days and weeks with no break.
I just bought it a few months ago from ebay, cost about $1400.  i run it for about <2 months and got about <2 Litecoins,  and get  bored of it.  Maybe it fits more with hands of someone who is more diligent and passionate than me about crypto.  i guess i just take this as a learning toy for now knowing how mining with the noise and electricity bill is working