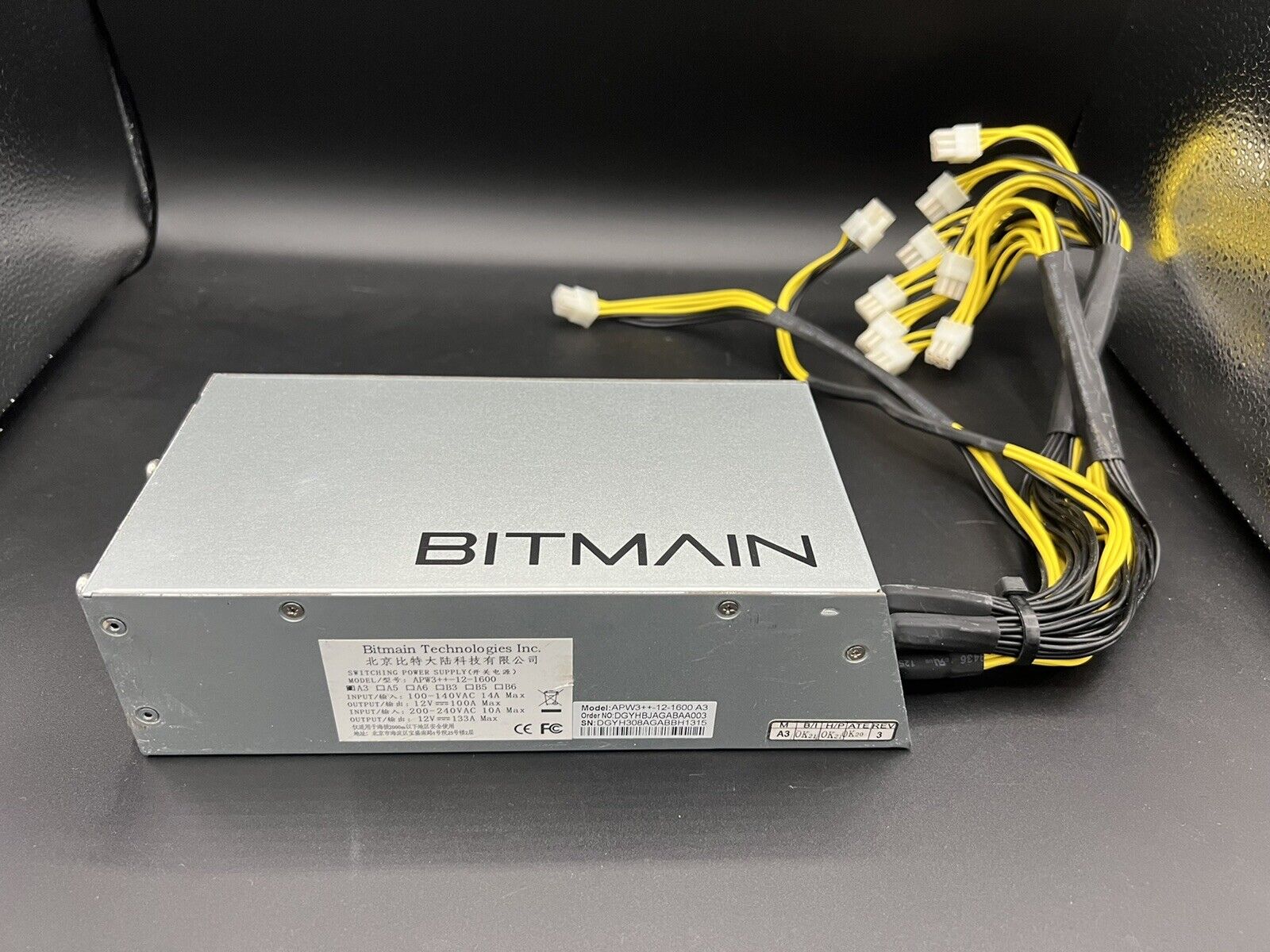 Price: 90.00 USD
Crypto Miner:
Bitmain Antminer APW3++ PSU 1600W D3 S9 S7 L3 B3 X3 T9 Full Working Order




1. The power cord is not included,
2. The APW3++ can deliver a maximum power of only 1200W if it is connected to a 110V mains power supply. To obtain the rated power of 1600W, the APW3++ must be connected to a 220-240V mains power supply.


Output
DC Voltage: 12.15V

Rated Current(220V input): 133A

Rated Current(110V input): 100A

Rated Power(220V input): 1600W

Rated Power(110V input): 1200W

Ripple & Noise: <1%

Voltage Regulation: <2%

Load Regulation: <1%

Source Regulation: <1%

Setup, Rise Time: <2S

Power off Protection Trip Time:>9mS

Interface Type: 5 pairs of 6 pin PCI-E connectors (i.e. 10 connectors)

Noise Level: <43DB
Input
Voltage Range:100-240V AC
Starting Voltage: 95-105V AC
Frequency Range: 47-63Hz
Power Factor: >0.95 (full load)
Leakage Current: <1.5mA (220V 50Hz)
Protection
Low-voltage Input:80-89V AC
Output Short Circuit:Yes
Output Overcurrent:134-185A max.
Overheat Protection:Yes
Operating Temperature:-20°C – 50°C
Operating Humidity:20% – 90% relative humidity (non-condensing)
Dimensions:220mm*108mm*62mm
Cooling:Forced-air cooling