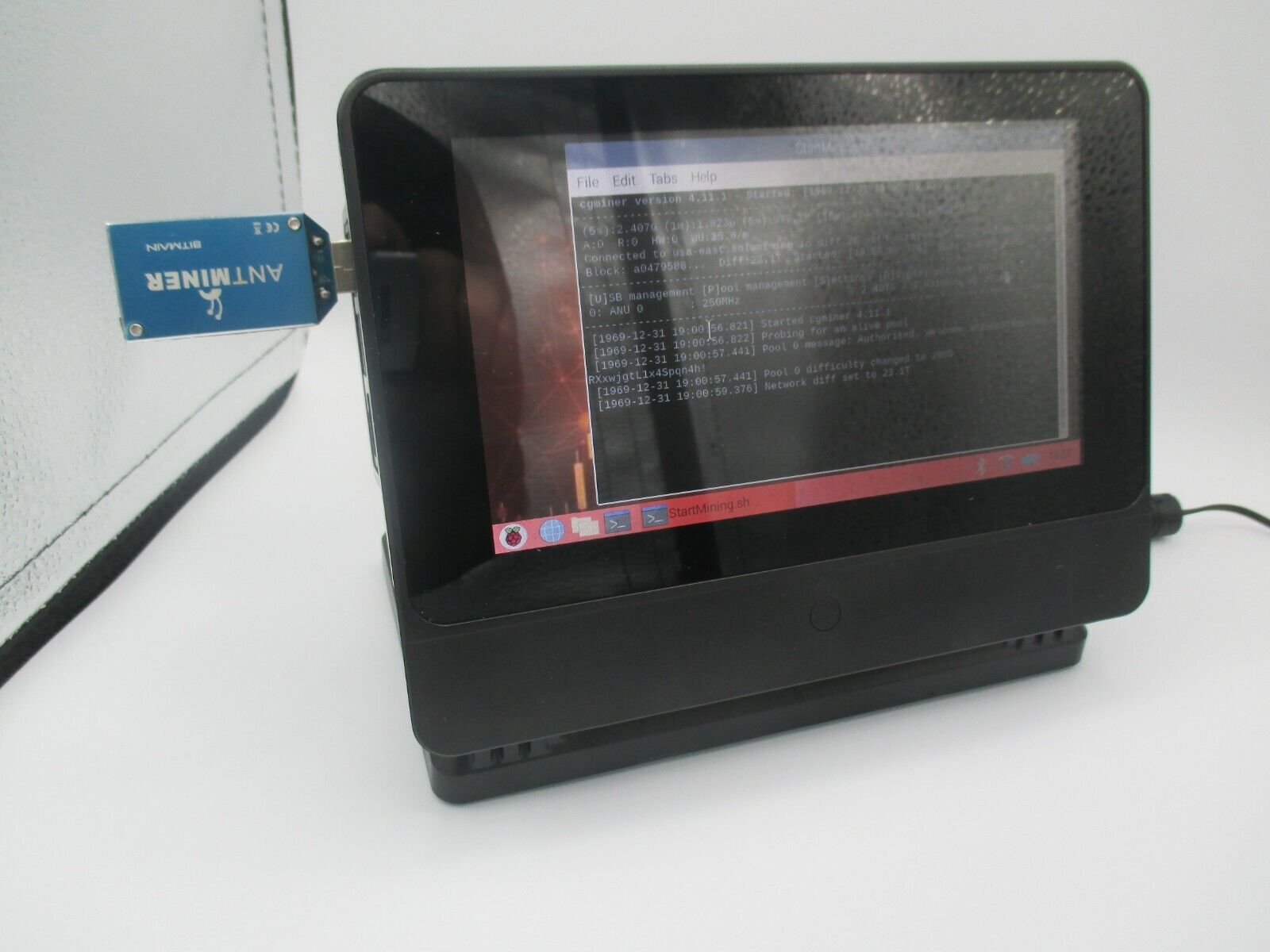 Price: 899.00 USD
Bitcoin Miner:
Bitcoin Lottery Mining Rig CLM Gen2 SOLO Mining Rig / Upgradable
Coin House Capital is pleased to offer the CLM Gen2 Series Bitcoin Lottery Miner.
This 100% self contained unit, is ready to go out of the box and could earn you over $360,000 based on todays Bitcoin value.
We've created the ONLY self contained and upgradable miner on the market.   You do not need a monitor, keyboard or mouse.  All you need is basic WiFi and power.   
You can even run this off the grid with a hotspot and solar panel.   Take it to work, mine from your car during your commute to work, take it on vacation, or just leave it sitting on your desk.   We've totally eliminated the complexity of Bitcoin Lottery Mining.
The Coinhouse Gen2 is Based on the ANTMINER BITMAIN U1 and your rig can be up and running in minutes.   Simply plug it in, attach it to your Wifi and launch the mining application.  BAM!  You're lottery mining!

From that point forward, 24 hours a day, 7 days a week you are mining and may someday hit the Bitcoin Lottery.
The power consumption is almost nothing.   We calculated it out to $0.03 per day to operate the unit.     Simply set it and forget it.   But check your Bitcoin wallet every now and then as you could be sitting on $360,000 and not even know it.
SOLO mining is different from traditional POOL mining.   In a pool, the entire pool splits a reward, so your miner is always making money for you, but you are always sharing that with the other members of the pool.   With solo mining, you do not get paid unless your miner finds and solves a block.  if you successfully mine a block then Bitcoin will be sent directly to your BTC wallet.  
If your miner does not find a block then you will not receive anything. That's why this listing is a SOLO / LOTTERY mining – there is no guarantee that your miner will find a block.
Let me say that again, as it is the most asked question.   With our LOTTERY application loaded, this DOES NOT EARN ANYTHING hourly, daily, weekly, etc..  HOWEVER, you LOTTERY mining.
With your miner working around the clock for you, you stand a much better chance than someone who buys a mining contract for an hour, day week or month.    You are always mining.
We provide 24×7 technical support on our product and as this is a new product, it comes with a 12-Month Warranty.   
You Will Receive:
                         Coin House Capital CLM GEN2 Series Miner w/ 7″ Digital Display & Single Bitmain Antminer.
This includes the ASIC Bitmain Antminer, tuned to 1.6GH/s – 2.0GH/s, power supply, all setup instructions and 24×7 support.
There is an OPTION to add a second, even third or forth ASIC miner..  We've tested up to 20 at a time..
Currently in testing is our new MINING DASHBOARD.  It will allow you to switch from LOTTEY/SOLO mining to POOL mining on any SHA-256 based currency.   So, as the market moves, your miner can as well. (Q2 Release for all Gen1 & Gen2 hardware)
UPGRADABLE…  All CLM-100 owners receive free software upgrades and can also upgrade their hardware platform.
Due to the nature of crypto currencies no returns are accepted.   We will ONLY ship to validated PayPal addresses and delivery will be SIGNATURE REQUIRED.     Absolutely NO INTERNATIONAL ORDERS unless payment is made in Crypto.