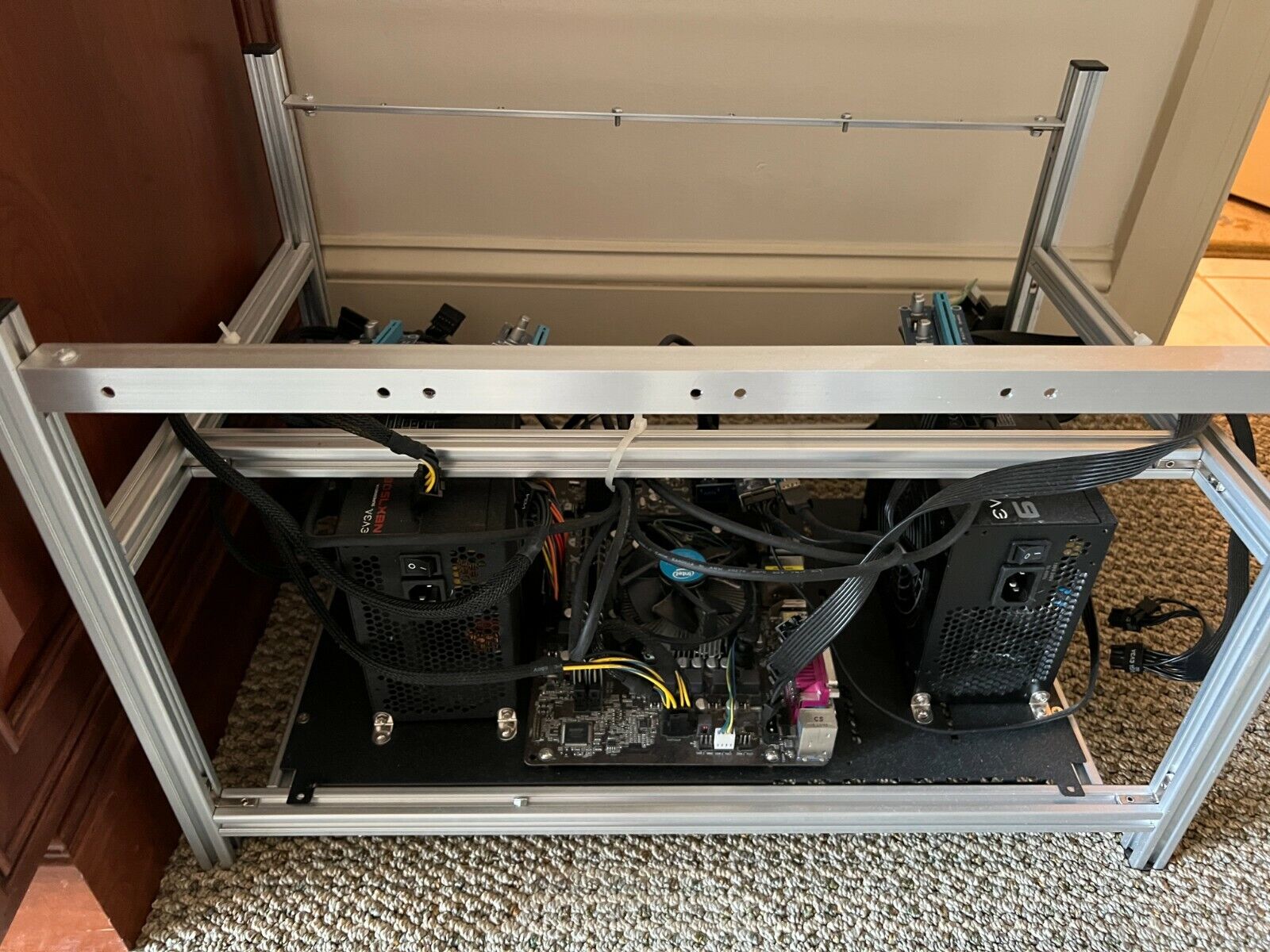 Price: 749.00 USD
Bitcoin Miner:
Barebones Ethereum Mining Rig
GPUs and Hard drive not included!
Hardware Included
Mining Frame
2x EVGA PSUs (750w, 650w)
PSU Combiner (total of 1400w)
Asrock H81 BTC Motherboard
Intel G3258 w/ CPU Cooler
2x4GB DDR3 RAM (8GB)
6x PCIe Adapters for 6x GPUs
All hardware has been tested individually and in good working condition, but frame is being sold as is as there may be a few screws missing (still functional). In addition since there is no hard drive or GPU this is not a complete system and the entire unit is being sold as barebones.
Feel free to reach out with any questions!
Harddrive shown in pictures is not functioning and will not be sent with the rest of the system.