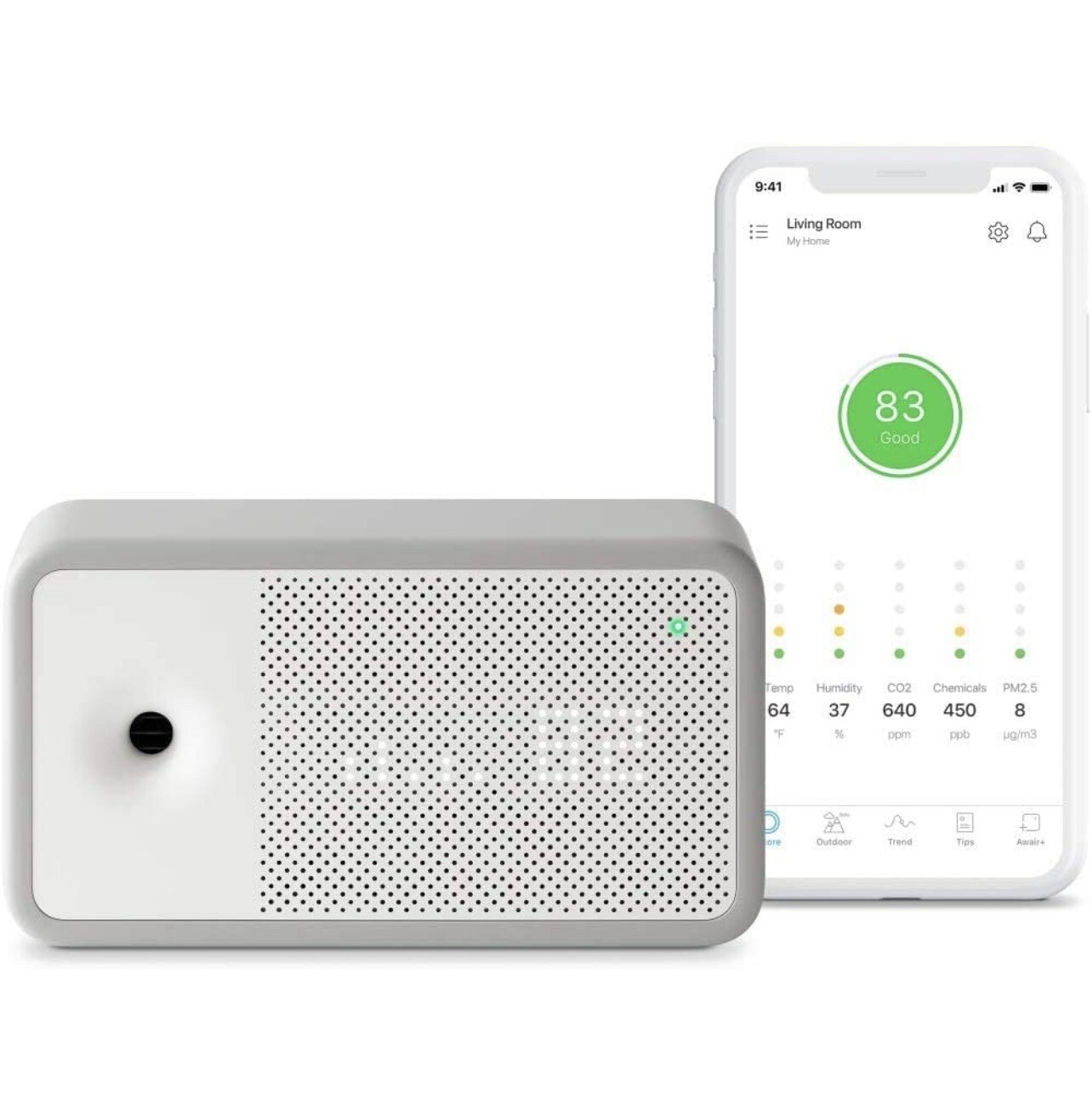 Price: 807.72 USD
Bitcoin Miner:
Awair Element mines PlanetWatch Crypto Miner – Air Quality Meter ✅Fast Delivery
Awair Element mines PlanetWatch Crypto Miner – Air Quality Meter ✅Fast Delivery.
Brand New And Sealed.
Live Healthy & Breathe Easy
Track temperature, humidity, CO2, VOCs, and PM2.5 levels in your space, receive recommendations, and transform your home into a clean air oasis.
awair breathe
Customise Feedback
Whether it's getting better sleep, reducing allergy symptoms, or simply protecting your health, you can customise your Awair Interests to match your goals.
phone
Gain Insight & Guidance
Navigate to the Trend tab in the app to track changes in your air quality, and receive feedback based on current and historical air quality readings.
air quality
Monitor More of Your Space
View sensor readings from multiple Awair devices in one smartphone app to uncover how your air quality varies between rooms and locate pollution sources.
element
Smart Assistant Integrations
Take advantage of Awair's smart assistant integrations to help you maintain a healthy indoor environment.
Air Quality Monitor
Humidity
When there's too much or too little moisture in your air, it can affect how healthy you feel on a daily basis and aggravate preexisting conditions.
CO2
C02
If your home or office lacks good ventilation, carbon dioxide can rise to unhealthy levels and cause headaches, fatigue, problems concentrating, and impaired decision-making.
VOCs
VOCs
Volatile Organic Compounds (VOCs) are emitted by many common building materials, furniture, and cleaning products and can cause short- and long-term health effects.
PM2.5
PM2.5
Microscopic particulate matter from cooking, wildfire smoke, vehicle traffic, and other sources can travel deep into your lungs and increase your vulnerability to infection and disease.
Features & details
KNOW YOUR AIR – Track temperature, humidity, carbon dioxide (CO2), chemicals (VOCs), and particulate matter (PM2. 5) in your space
KNOW YOUR AIR – Track temperature, humidity, carbon dioxide (CO2), chemicals (VOCs), and particulate matter (PM2. 5) in your space
GAIN ACTIONABLE INSIGHT – Receive real-time insight into your indoor air quality and track changes over time in the Awair Home app
TRANSFORM YOUR ENVIRONMENT – Browse in-app feedback and tips to improve the health of your space
SMART ASSISTANT INTEGRATIONS – Seamlessly integrate Element with Alexa or Google Assistant
FREE AWAIR HOME APP – App works on smartphones or tablets with the latest versions of iOS or Android