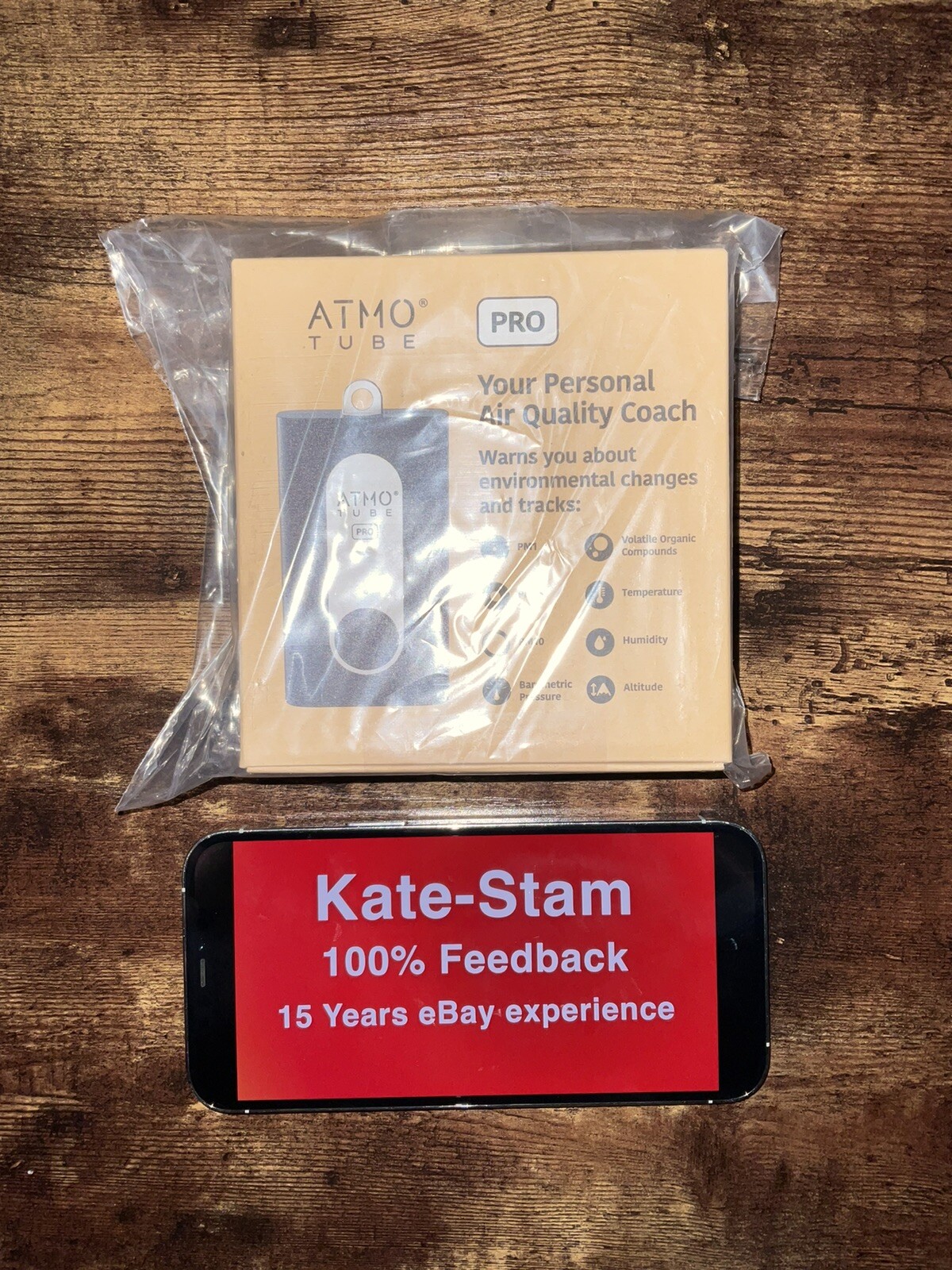 Price: 662.00 USD
Bitcoin Miner:
ATMOTUBE PRO Air Quality Monitor – Crypto Miner (Planetwatch) 🌎 FREE DELIVERY
Atmotube Pro is a wearable, portable most advanced solution for both indoor and outdoor air quality tracking. With more precise and reliable sensors, it accurately detects PM1, PM2.5, and PM10 pollutants, such as dust, pollen, soot, and mold spores.
Measures real-time air pollution caused by harmful gases and a wide range of Volatile Organic compounds (VOCs) like acetone, methanol, benzene, ethanol, toluene, xylene, and formaldehyde. It also measures atmospheric pressure, temperature, and humidity.
Mobile app is free and available for iOS and Android smartphones. User-friendly interface shows air quality readings and helps you to track the measurements history and personal air score. If the air quality gets below a certain point you will immediately receive an alert.
WHY IS ATMOTUBE PRO SO ADVANCED?
* PM 1/2.5/10 and VOC sensors A variety of cutting-edge sensors for the instant detection of harmful gases and particles. No calibration required — it just works!
* Built-in weather station Atmotube PRO features a barometric pressure sensor that provides useful information and real-time alerts for those who are sensitive to weather changes.
* Temperature and humidity Monitor air temperature and humidity to stay in your comfort zone and feel better.
* Long-lasting battery Atmotube PRO works for up to 1 week on a single charge. A USB Type-C cable is included.
* Functional design and excellent portability It is truly mobile, you can securely hook your Atmotube on your bag or belt and take it with you anywhere. H:86mm (3.4in) – W:50mm (2in) – D:22mm (0.9in). Weight: 105g (3.7oz)
* Always connected All data collected are shown in our mobile app and shared anonymously to the global air quality map. Bluetooth 5.0 provides high connectivity performance.