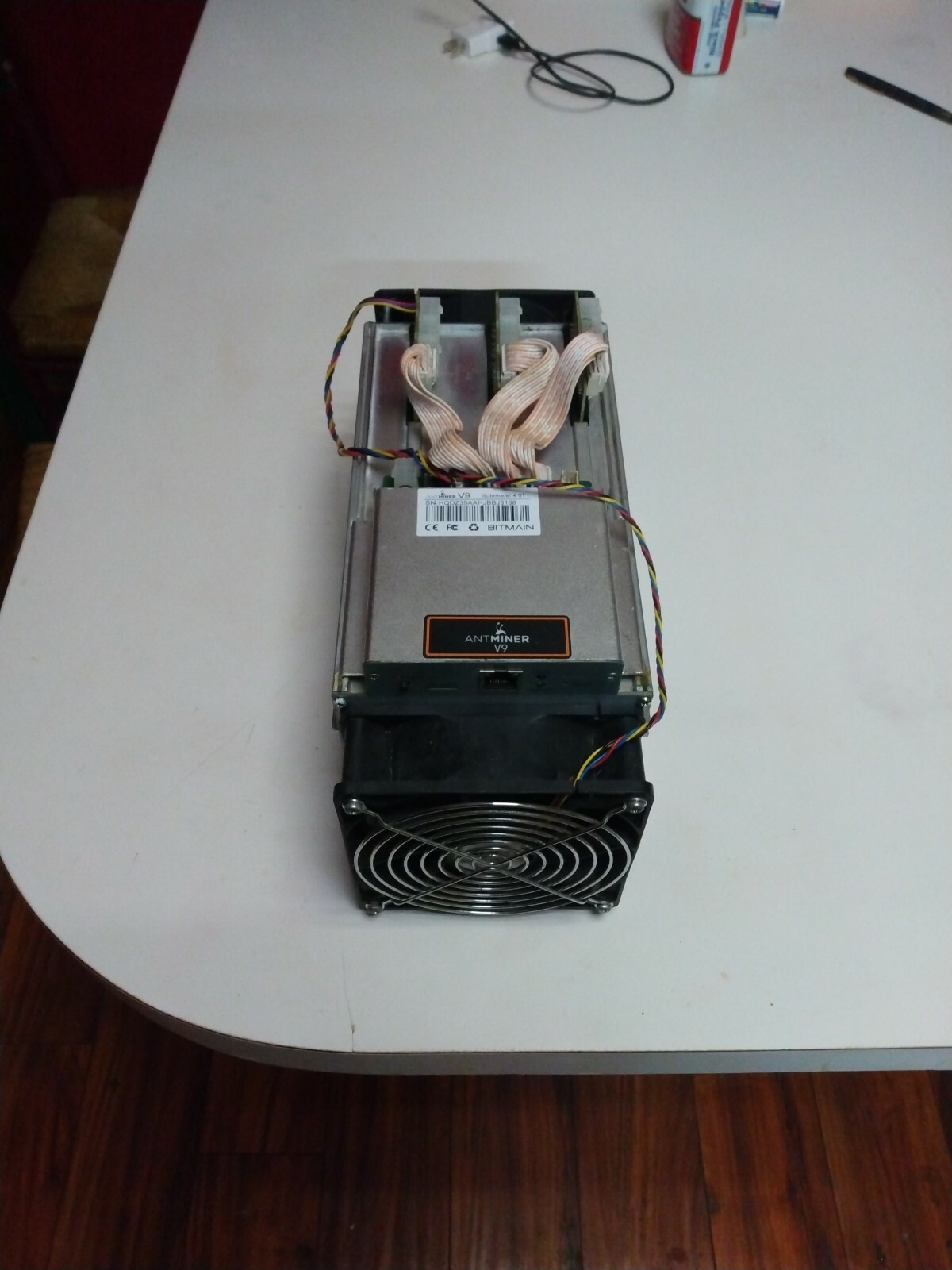 Price: 298.99 USD
Crypto Miner:
AntMiner V9~4TH/s @ 0.253W/GH Bitcoin/Bitcoin Cash ASIC Miner (V9)
Since it is an ASIC miner, you can only mine one algorithm which is the SHA-256 algorithm.  This means you can mine Bitcoin and Bitcoin Cash with this miner.  You won't be able to mine any other coins, however, you can go to some mining pools which will let you automatically switch your coins you mine for the coin of your choice!  
---
Bitcoin Mining Hash Rate: 4.0TH/s ±5%

Extremely Reliable – Designed for 24/7 Constant Use

Power Consumption: 1027W ±10% (Bitmain power supply is sold separately)

Built-In Web Management Portal – No separate Host Computer or Software Required

Power Supply Sold Separately – AntMiner APW3++ or APW7 Power Supply Recommended
This website where i pulled the specs from has the miner listed at $450 in refurbished condition and that is only for the miner… no power supply. 
You will definitely not be disappointed with a great investment like this one, especially if you are new to mining.  This would be a great rig to start out with.  Also if you ever need any help setting anything up you can always contact me on ebay and I would be happy to help you out.  
The listing is for the ASIC miner only.  I do have a power supply, but I plan on buying a monero miner instead of Bitcoin, so I might wind up needing it soon.  I'm sure I would sell it for the right price though.  lol
Thanks for taking the time to check out my listing and be sure to look at all my other items I have for sale on eBay!   
Have a great day!