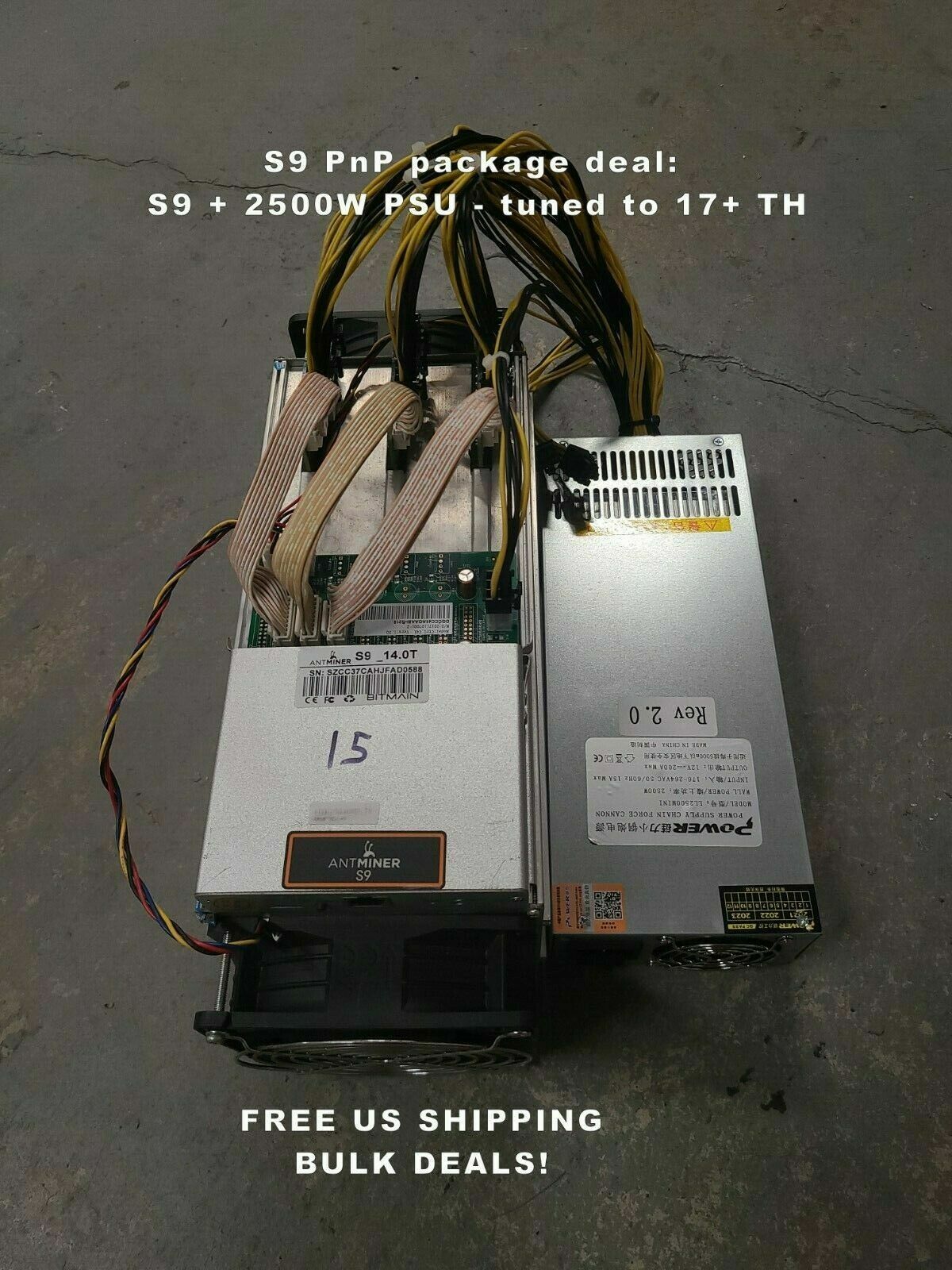 Price: 599.00 USD
Crypto Miner:
Antminer S9 17TH+ Bitcoin Miner w NEW PSU 2400w 220V UPGRADED FIRMWARE




The
miner
pictures are from a sample unit and three screenshots are from three different units to show the output. As you can see they are all close to 18TH! The screens were taken in my enclosed garage @ 91F ambient temp. The miners are set to run at a target temp of 95F – they handle up to 115F. I run 55 units of them 24/7 – zero issues.
You will receive a S9 unit with custom firmware (NO FEES) and a brand new 2500W Revision 2 PSU. 220V required.
Just plug them in, set your pool/username and that's it!
The units pull around 1625W at the plug at 17.5-18TH. This particular PSU is super-efficient at this load-level!
Quick headsup: Another seller on ebay advertises 20TH (@ 2250W !!!) with those units – that is possible, but not unless you ~50F ambient temp or submersible-cooling.
I safely "guarantee" 17TH+, anything above, is up to you 🙂
Every unit was:
– properly tested (in the US!)
– hashboard-matched for frequency and temp
– run for at least 24hours at 17+ TH
Speeds may vary by unit, some will do 17TH – some will do 17.9TH+. Speed also depends on ambient temp but my setup works flawless up to 115F (during winter 18TH+ are easily possible).
STOCK IN THE US. NO China drop-shipment, NO customs-fees.