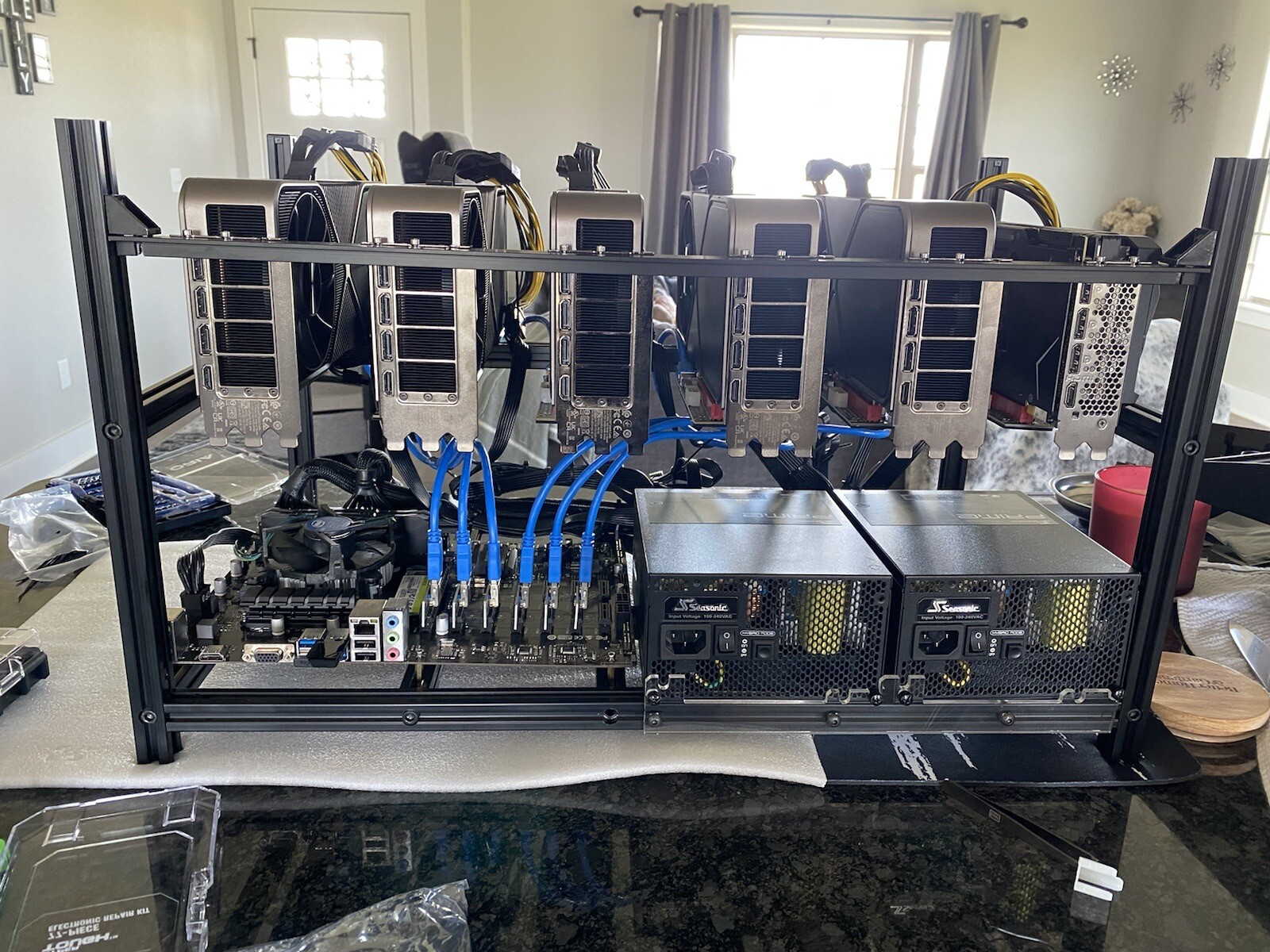 Price: 19,999.00 USD
Bitcoin Miner:
6x RTX 3090 Mining Rig! 720 Mh/s
MESSAGE ME BEFORE PURCHASING FOR A BETTER PRICE! DO NOT PURCHASE BEFORE MESSAGING ME IT WILL BE CANCELED!
I'm currently selling my 6x RTX 3090 mining rig. It has 5 Founder Edition 3090s and 1 MSI Ventus 3x 3090. All the cards have had thermal pads and paste replaced, all the temps are good while mining. I've never ran at 100% or ran the cards before the pads and paste were done. It uses 2 1300w Seasonic ATX power supplies, they power everything with no issue. Everything runs great, I average around 720 MH/s. This mining rig is ready to run, no expense spared. I built everything myself and can answer any questions you have. I have all the boxes for everything used in the build. Plug it in and start making money!
Ravencoin
Nvidia
RTX