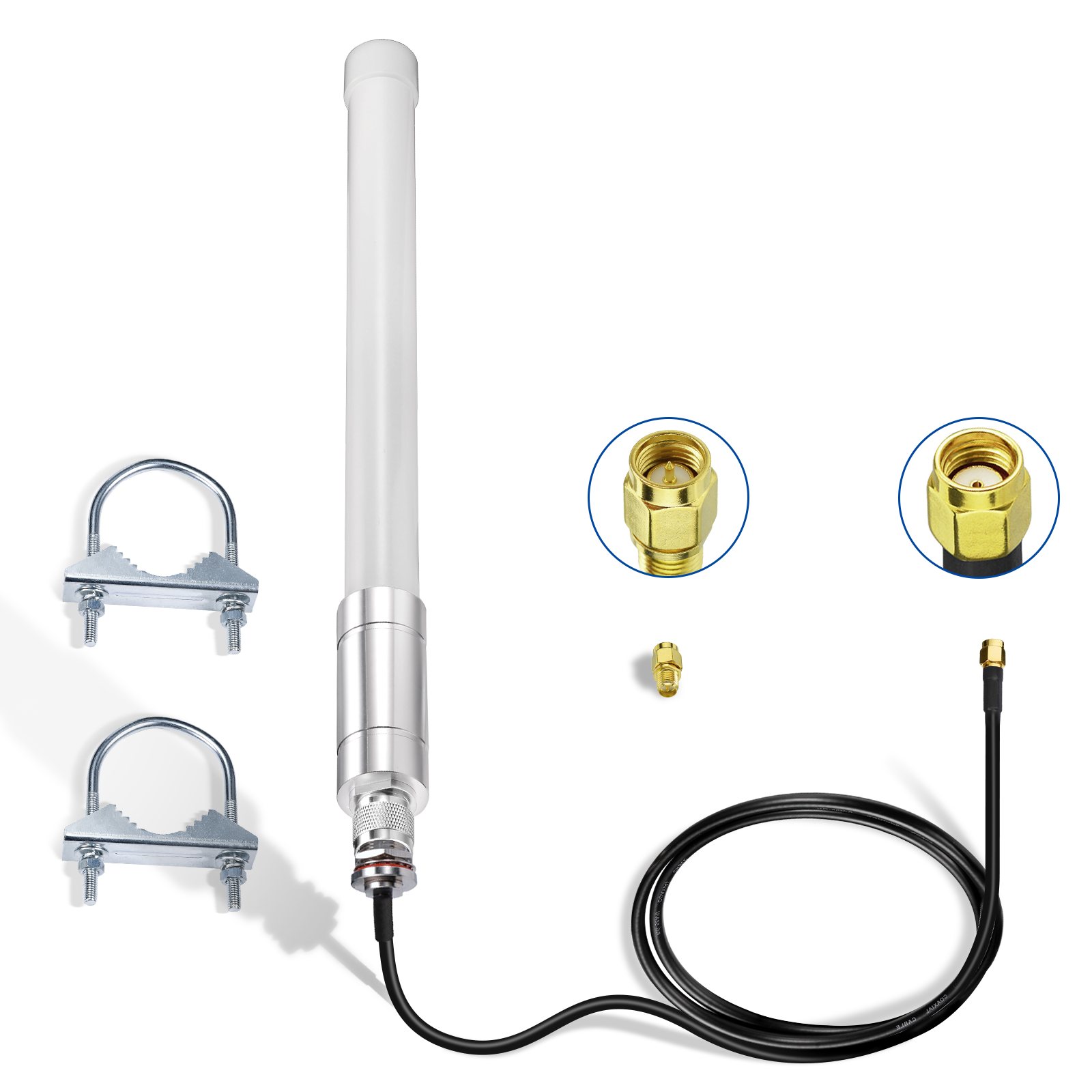 Price: 75.99 USD
Bitcoin Miner:
5dBi Helium Hotspot Miner Outdoor 915mhz LoRa Antenna for RAK Nebra Bobcat HNT
The material is made of FRP, with long distance omnidirectional coverage
Can be used outdoors, anti-corrosion, all-weather use
Easy to install
The conductive element is copper
Compatible with all helium miner hotspot: Nebra HNT Indoor/Outdoor Hotspot Miner, RAK V2 Hotspot Miner, BOBCAT Miner 300, SyncroBit Gateway, SenseCAP M1, Sensecap MX, Kerlink helium miner lora gateway, Helium Miner crypto, lora camera, designed for HNT Rewards Bitcoin Miner LoRa Helium mining, Low power radio: Sigfox, LPWA, LoRa, mesh networks, IoT Application
Frequency: 860-930MHz
Gain: 3 db
Direction: Omni-directional
Antenna length: 36cm
VSWR< 2.5
Polarization: Vertical polarization
Connector interface: stud
Impedance: 50 Ohm
Installation method: Pole-holding Pole installation
Input connector type: N male head
Diameter: metal part 30mm, middle part 25mm, top 28mm

Cable Connector & Cable Type & Cable Length: N-Female to RP-SMA-Male / Low Loss RG58 / 1 meter(3 feet)
Application: Designed for LoRa IoT Application
Packing List: Glass Fiber Antenna with Bracket & 1 meter of RG58 Cable & SMA Adapter(RP-SMA Female to SMA Male)
Is a higher dBi antenna better?

The higher the dBi of the antenna, the higher the gain, but less of a broad field pattern, meaning that the
signal strength will go further but in a narrower direction, for better performance, please select proper dbi
according to your surrounding location.
Lower dBi is great for urban area, or high hotspot density areas.
And higher dBi is great for long range in suburban area or high area without obstacles.