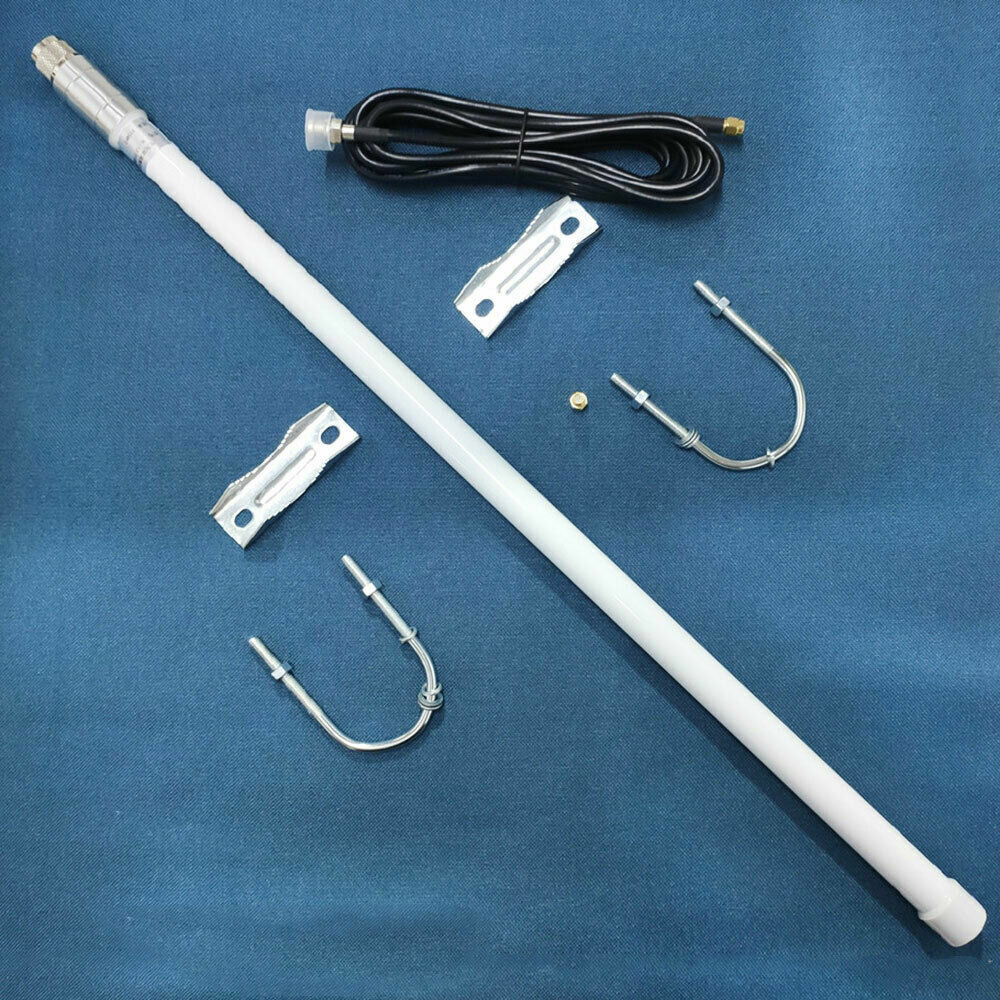 Price: 43.99 USD
Bitcoin Miner:
5.8dBi US915 Tuned Helium Hotspot Fiberglass Clamps Miner Antenna & Cable 10ft




【Transmission direction】 360° omnidirectional transmission 
【Wide Coverage 】Signal receiving range can reach to 1km
【Frequency Range & Gain】 900MHz – 930MHz (915MHz) / 5.8dBi; Omni-directional;  IP67 Waterproof: Rainningproof,windproof,Corrosion resistant,Anti-vibration,High/low temperature resistance:-40°~80°
【Total Length of the Antenna】 60cm(23.62in)
【Antenna Connector & Impedance & SWR】 N-Male / 50Ω / ≤2
【Compatible with】 Designed for LoRa IoT Application. Nebra HNT Indoor Hotspot Miner, RAK Hotspot Miner, BOBCAT Miner, The SyncroBit HNT Gateway, Industrial IoT, Remote Monitoring, Low Data Rate Communication Networks, LoRa Nodes, Multipoint and NLOS Applications, IoT & M2M Nodes
【Packing List】 Glass Fiber Antenna with Bracket & 3 meters of RG58 50-3 Cable (118.11") & SMA Adapter (N-Type Male to RP-SMA Male Pin+Female Pin)

Recommended Use


Use with your Nebra, Bobcat, or RAK miner to help increase your coverage area. The antenna is rated for outdoor use.

Certain building materials and energy saving window coatings may attenuate radio signals. Depending on your location your Helium Hotspot Miner might struggle to connect to the outside world with an indoor antenna.

Move your Helium Hotspot antenna outdoors and give your miner the opportunity to freely communicate. Connect to more hotspots and witness more transactions… Potentially earn more HNT!

 
Antenna mounts attaches to most flat surfaces such as windows, walls… even brick with gel tape!

Go 'stealth mode' in your finicky HOA community! Mount your antenna on the window behind the screen! (works behind nylon, not metal screens)

5.8 dBi 915Mhz 'Center Tuned' performance antenna is compatible with all US 915Mhz miners… RAK, Bobcat, SenseCap M1, Nebra, SyncroBit, COTX, etc.

Antenna is 'tuned' for the 902-928 Mhz IOT band

 If you need to extend the antenna location please message me for an additional cable and quote.