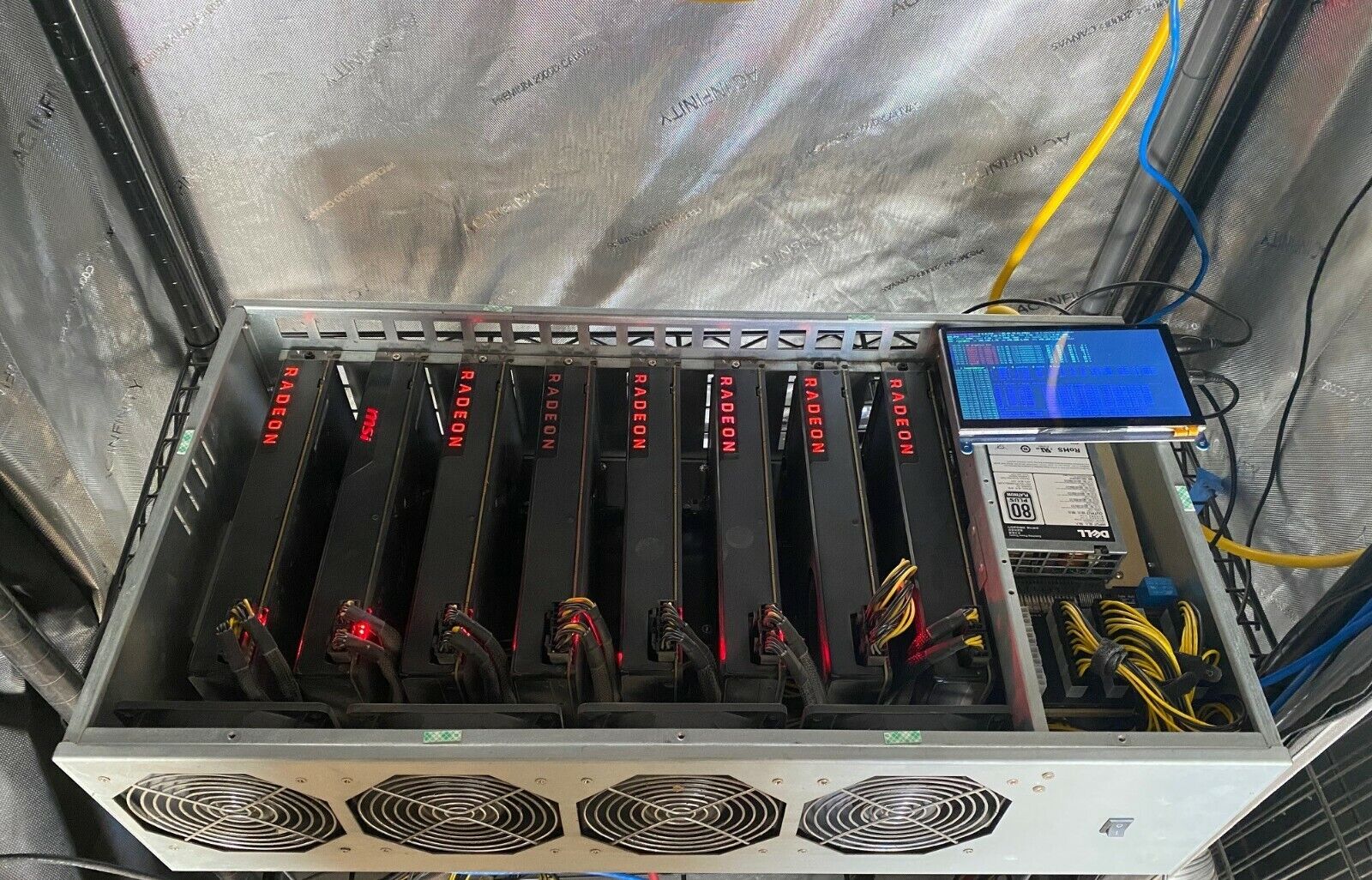 Price: 8,500.00 USD
Crypto Miner:
400 MH/s Ethereum Crypto Miner | 8x AMD Vega 64/56 GPUs
Hello,
I would like to do a local transaction for this miner so please message me before buying.
It currently is making ~$30-35 a day at 400 MH/s.  I've taken a screenshot of HiveOS and I would give you my settings so that you are able to run the Vegas efficiently.  This case has been used to mine ETH since Aug 2021.