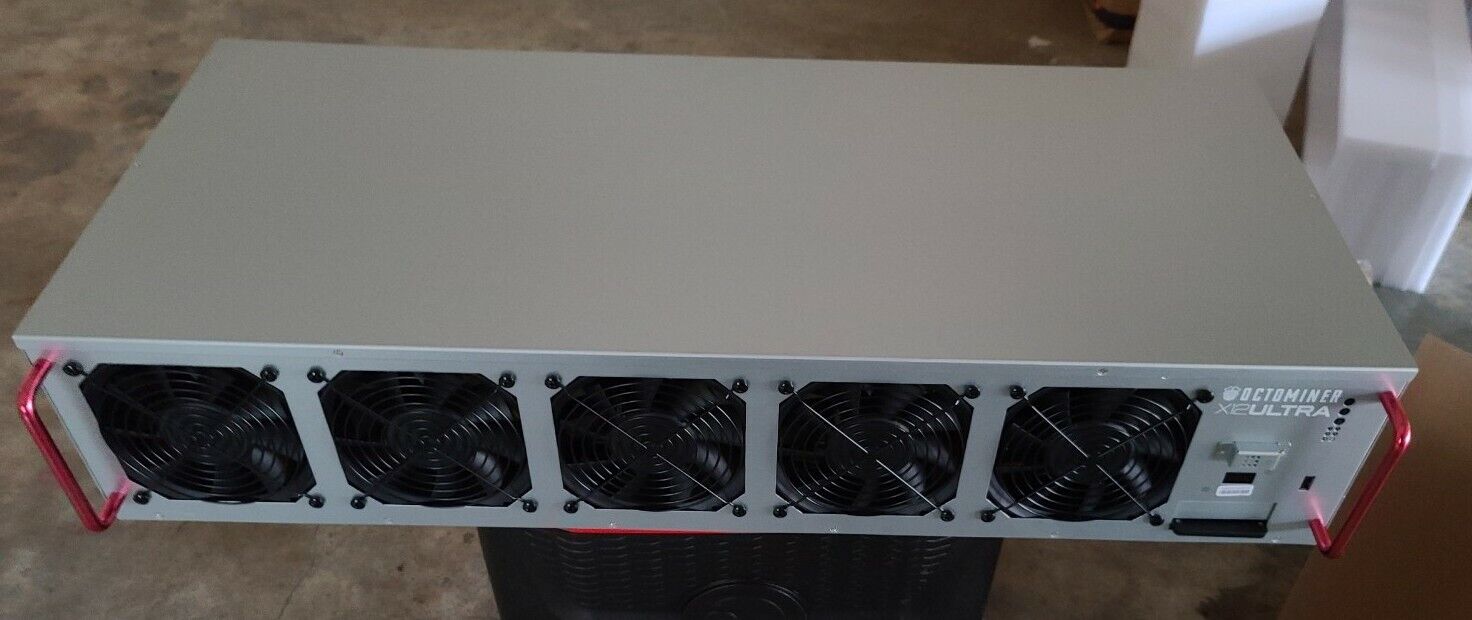 Price: 35,500.00 USD
Bitcoin Miner:
3090 Mining Rig! Large scale mining farms available!!!!
For the price of this listing you getting (1) 8-rtx 3090 mining rig.
I will ship if I must but we will need to discuss shipping cost it maybe different than listed
I use 2000rpm fans for maximum cooling. Do not buy any rig with standard 120mm fans because they just don't cut it.
I do NOT sell 3090 cards by themselves.
I have upto 24 3090s available and I have access to many more…message me if you need a different configuration …
OCTOMINER X12 ULTRA with 3600 watts of power available.
CMP 170HX cards are available!!!! 160mh 250watts per card. These cards are super awesome super rare!!!  up to 200 of them available.
Several large farms available 19gh all the way up to 295mh.  19gh pulls in $40,000 a month!!…295gh pulls in $500,000 every month!  Serious inquiries only.
If you have a specific configuration you need don't hesitate to reach out.
All rigs come with a mounted 7inch display, keyboard/mouse, and a windows key if you require them.
These cards are all brand new and wont even be unsealed till the payment is clear. I prefer to ship/deliver them with no software installed, but I will if you want a windows or hiveos setup. The rig will be tested  before shipping. Don't be mistaken by other auctions of similar setups…they are almost always used cards.
Shipping will take place 7 working days after payment is cleared. They will be shipped with insurance for the purchase amount in custom made shipping box.
Hand delivery is availble depending on distance.