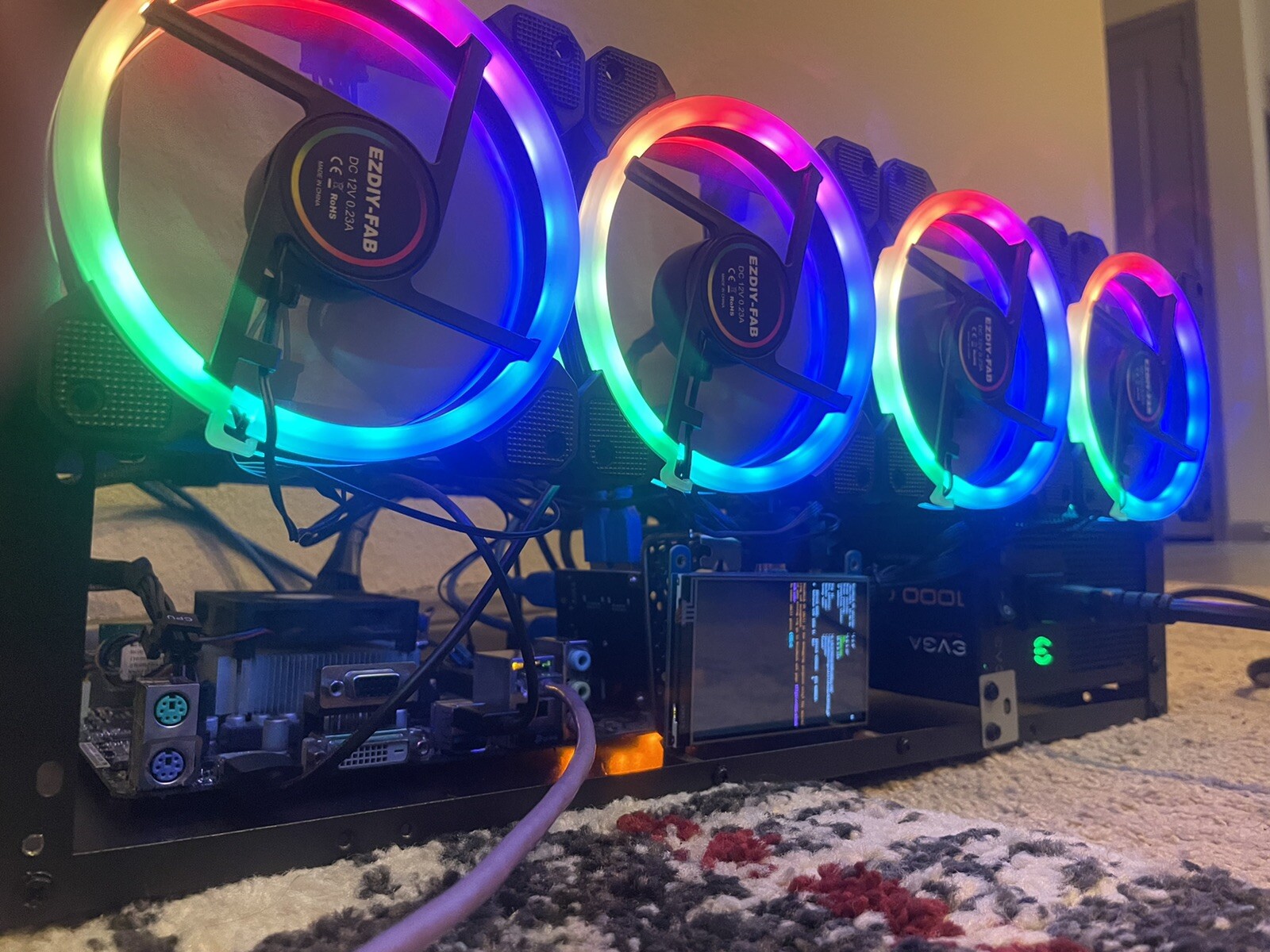 Price: 5,999.00 USD
Bitcoin Miner:
(3) 3060TI Founders Edition NON LHR GPU Mining Rig Plug & Play!
(3) Nvidia 3060TI GPU Mining Rig- Plug & Play!
1000W EVGA G5 Power Supply
6 PCIE slot motherboard (can be expanded)
LCD Screen
4 LED Fans
LED CPU Cooler
3 months Free Consulting
https://www.silverblockchaintechnologies.com/
We do nearly everything as far as setup all you have to do is set up a NiceHash account & wait patiently for your rig to come in! Makes between ~280-330 worth of bitcoin/passive income monthly with NiceHash (volatile bc of the nature of crypto) Plus 3 free months of consulting!
We recommend HODLing for the long term for the best ROI
Make sure you check out our website, link below!
Built by Silver Blockchain Tech, we're expert miners, rig builders, and consultants. We do custom builds as well:)
https://www.silverblockchaintechnologies.com/
NO RETURNS due to the nature of Crypto